We bring you all our tips and detailed information in our guide of Apex Legends, new title of Respawn Entertainment for PC, Xbox One and PS4.
In this complete guide of Apex Legends we are going to tell you all the fundamentals that you have to know to master and win in this new battle royale developed by Respawn Entertainment and distributed by EA. From basic concepts such as how many lives you have in Apex Legends to what are the best weapons, tips to start and much more.
Apex Legends: basic concepts and tips
Apex Legends is a battle royale in which 60 players face each other on a large map in squads of up to 3 members. In this way, it becomes a title in which communication and teamwork prevail to achieve victory. Here you can learn tips for beginners and then we offer a brief breakdown of them.
Each legend or character has their own abilities that can change the course of the battle so choose the one that best suits your playing style and the needs of your team.
Learn to communicate with your team by giving orders, pointing out objects you have left for them and asking for health or support. It is crucial for a good collective work.
Master the inventory and explore to get equipment. In Apex Legends we will have to look for weapons, accessories for them and protection on stage. Knowing in which areas there is high-level loot and supply boxes or where a supply box will fall is essential to get the best equipment.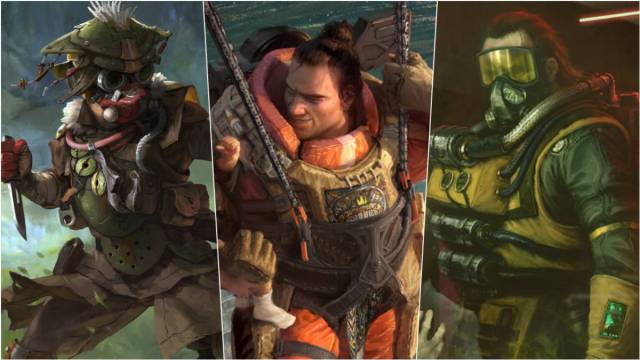 Who are the best characters in Apex Legends?
If you want to know more about these two aspects, do not miss the article in which we break them down for beginners.
How much life do you have in Apex Legends?
One of the most frequent doubts among the players is how much life the characters have in Apex Legends since this one does not appear represented numerically if not with a health bar and another one of armor.
All characters have 100 health points and can have up to 100 more armor based on their rarity
The common shield (white color) contributes 50 points
The rare shield (blue color) contributes 75 points
The epic shield (purple color) contributes 100 points
The legendary also provide extra features.
Best characters in Apex Legends
The characters of Apex Legends are called legends and each one has different abilities and background that make them have different roles. At the moment there is a total of 8 but they will arrive more in the future.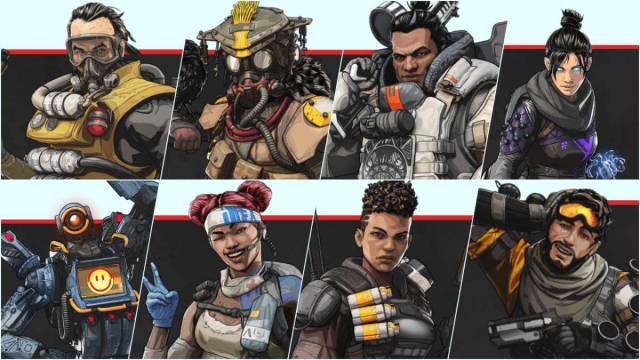 At the moment there are 8 legends available
– Bloodhound
– Wraith
– Bangalore
– Mirage
– Gibraltar
– Caustic
– Lifeline
– Pathfinder
Each legend can act better or worse in different circumstances and their abilities can be decisive. Lifeline can heal faster, something appreciated in moments of intense combat while Bangalore can request a bombardment that plots a specific area.
The best weapons of Apex Legends
In the game we find that there are a total of 19 weapons distributed in 6 categories: guns, submachine guns, assault rifles, shotguns, sniper rifles and light machine guns. Each one has a different impact damage and per second, different size magazines use different ammunition … When choosing which are the best weapons of Apex Legends, each player must assess which of these values ​​gives more attention.
The greatest damage per second is offered by the Devotion machine gun, with a total of 255, while the sniper Kraber is capable of annihilating any enemy with a head shot that causes 250 points to his health. The Wingman pistol deals 45 damage to the body and it is easy to hit several shots at short / medium distance with it thanks to its 6-bullet magazine and kill an enemy with little armor.
How to unlock skins and cosmetic elements
In the game we can get aspects for legends, as well as for weapons and different elements to customize our flag. These can be obtained in the Apex cosmetic pack that we achieve when leveling up or that can be purchased in the store with Apex coins.
In an Apex cosmetic pack you can get any object of personalization of the legends or the different weapons. These can also be made with manufacturing materials, currency that can also be obtained in the loot boxes.
The prices of each cosmetic object depends on the object and its level of rarity. A Rare object will cost less than an Epic, and an Epic less than a Legendary. Also, the variation of said skin with respect to the original design will be greater as the rarity level is higher.
You can learn more about skins, cosmetics and how to unlock them here.
*In construction. Soon there will be more content, so do not lose sight of this guide