The independent action-adventure video game developed by Naps Team was scheduled for this summer; now, its release is undetermined.
Baldo, an action and adventure video game developed by the independent studio Naps Team, has changed the date on the official Nintendo website to show the TBD icon (to be determined); that is, apparently indefinitely delayed. Before this update, the title was scheduled to arrive on Nintendo Switch, PS4, Xbox One and PC in the summer of 2020, but now the plans seem to have changed.
We say that they "seem" to have changed because the developer has not confirmed or denied the information at this time. However, the promise of hitting the stores this summer seems increasingly remote because, in the middle of September, we have still seen practically nothing of its gameplay, details of the story and other aspects of development.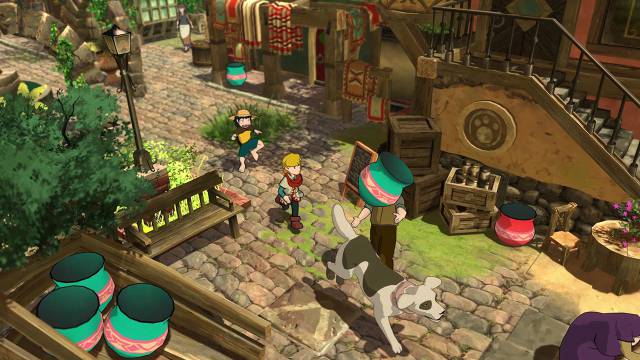 Baldo
An open world full of adventure, action and puzzles
Silence has accompanied Baldo practically since its presentation that month of May 2019. The IGN portal exclusively presented the title, which is directly inspired by Studio Ghibli and The Legend of Zelda under a cel-shading aesthetic, but after that ambitious staging we have had practically no news.
We know that Baldo will pose an adventure with puzzles, missions, action and narrative load, a journey in an open world full of characters and skills. The studio, Naps Team, is a fairly unknown team in the video game scene, but it is an Italian company with more than 25 years of history founded by Fabio Capone and Domenico Barba. His participation, to date, has more than 45 video games, although Baldo is his greatest proposal.
"Meet tons of funny and quirky characters in the wonderful world of Baldo, an action-adventure role-playing game packed with puzzles, very interesting game mechanics, and complex dungeons scattered throughout an open world." you can read in the eShop.