The FPS developed by a single creative presents a spectacular new video clip within the framework of ChinaJoy; for PC, PS4, Xbox One and Xbox Series X.
Bright Memory Infinite, the new futuristic-style FPS action game from PLAYISM and developed by a unique creative through his own independent firm, FYQD-Studio, has presented a new and frantic trailer within the framework of ChinaJoy 2020. Let's remember that At the moment the title is confirmed for PC, PS4, Xbox One and Xbox Series X and will be free for Bright Memory holders on PC.
Frenzied first-person action
Recall that the last look at Bright Memory Infinite was at the Xbox event dedicated to third party and independent video games last June; Since then there have been no more news of a title that at the moment does not have a release date, although thanks to the Chinese event we can already enjoy unpublished gamepay sequences so far.
Thus, Bright Memory Infinite combines elements of FPS gameplay with other characteristics typical of action games and melee combat, with special abilities that allow spectacular combos that fuse shots and melee attacks, including swords and other weapons and gadgets.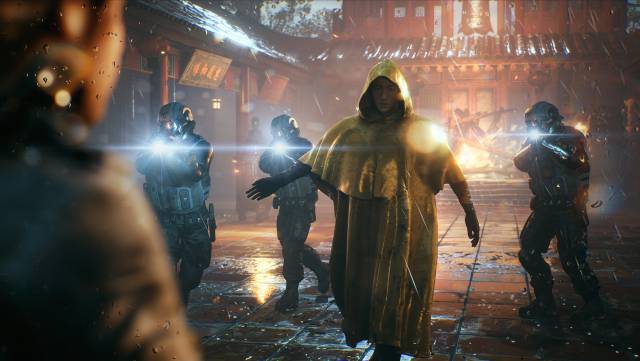 Mobility and speed are its two great assets in a development that also bets on sections of platforms, for which we move at high speeds thanks to the use of a powerful hook and our skills for the most extreme parkour. The futuristic setting is another of its great attractions through a plot that will take us until the year 2036, where we will have to investigate the strange events of a supernatural phenomenon in the middle of a large city.
As we say, Bright Memory Infinite does not currently have an estimated release date, although Bright Memory buyers on PC will receive this new version completely free of charge, a title considered by those responsible as a "demo" of what awaits us in Infinite.