Activision presents a new trailer with the multiplayer maps of its new FPS and confirms the dates of the different betas on all platforms.
Activision and Treyarch have presented the multiplayer mode of Call of Duty: Black Ops Cold War through a new trailer that you can see heading this news, a new video clip with numerous sequences of what the most popular game mode has to offer of the franchise. So much so, that those responsible have offered the first details of the five new Cold War multiplayer maps through its version for PS5.
Beta dates on all platforms
Thus, the broadcast of this new preview of Call of Duty: Black Ops Cold War has started with the new multiplayer trailer with its new five maps, all of them large and with numerous vehicles at our disposal; Below we offer you the first details of each of the new scenarios. Miami will take us to the streets of such a picturesque city, full of neon lights and in which the action will take place on the beach. Armada, for its part, will take us to the North Atlantic in a completely aquatic environment where players can drive different vehicles such as boats or helicopters.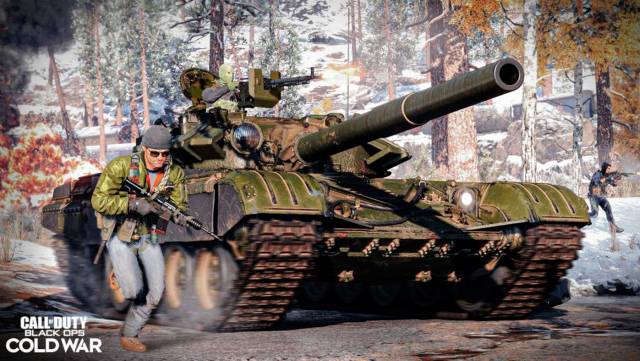 In Satellite we will travel to the Angolan desert, where we will be able to pilot everything from off-road cars to war planes, causing absolute chaos in such a hot scenario. Crossroads is set in a snowy landscape in Uzbekistan with snowmobiles and tanks at our disposal. Finally, Moscow will take us to a wooded location in the Soviet country and where we will have to hide from enemy fire in trenches and trees.
In addition to the multiplayer maps, the dates of the different open betas of Call of Duty: Black Ops Cold War have also been confirmed according to platforms, some of them only available with the reservation of the game. Thus, from October 8 to 9, PS4 and PS5 players will be able to access, while from October 10 to 12, PS Plus users will be able to play. On the other hand, from October 15 to 16, all PS4 users will be able to access, in addition to those who have reserved the game on Xbox and PC consoles through Battle.net.
Finally, from October 17 to 19, the beta will be open to all players on all platforms, although an Xbox Live Gold subscription will be required on Xbox One and a Battle.net account on PC. Call of Duty: Black Ops Cold War will hit stores on November 13, 2020.