Multiplayer, Battle Royale, maps, challenges …
Call of Duty Mobile has been available on Android and iOS devices for a few days, and has become one of the most successful phenomena in the mobile world in years. Activision's work comes with a quantity of content and possibilities that make it a very appetizing game, since it is free with integrated purchases. In this guide we will be collecting throughout the weeks all kinds of tricks, tips, recommendations and everything related to weapons, game modes, battle pass and more. Follow it so you don't miss out on what is and what is coming in CoD Mobile.
Tasks, challenges and progression system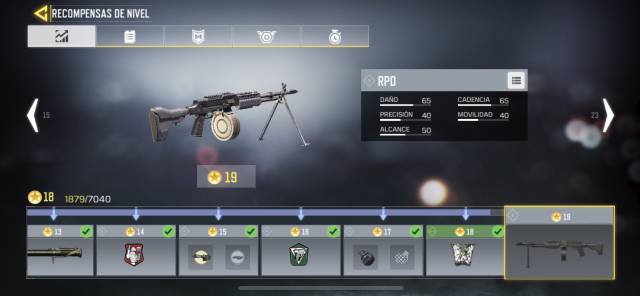 The Activision game has two different progress systems on which the rewards we can get depend. On the one hand we have the levels of our character, who go up playing games and doing good results. On the other we have the level of the battle pass, which rises as we meet a series of objectives.
Level Rewards As we go up levels we are getting new equipment that we can use for our games. This means that we will gain new weapons, new perks, aesthetic elements and accessories for weapons every level we climb. The first level gives us an assault rifle and a gun and in the second, the fragmentation grenade.
Battle Pass Battle pass levels go up as we meet various objectives in multiplayer and battle royale. Some are like getting five medals in multiplayer games, killing 30 enemies, playing X games, etc. and they are divided into daily, weekly challenges (up to three). As we get levels we can claim rewards of all kinds.
Events They are periodic challenges for a specific time. There are currently three: let's light the world, battle royale challenge and enter 7 days during the first ten of the game. These give us concrete rewards for completing them.
The premium battle pass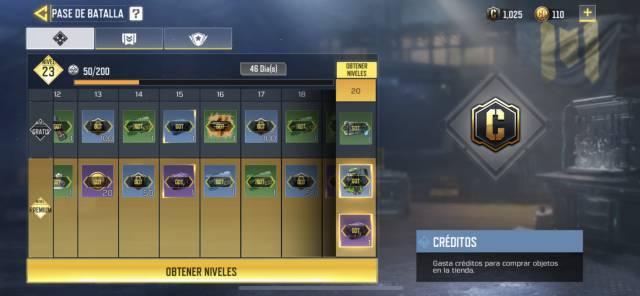 The premium battle pass is the paid version in the Fortnite style. What this pass allows us is that when we level up with the battle pass, we receive extra rewards. Some extend what we already have from the normal pass, but others empower us with boxes and even some weapons that have some perks.
COD points, credits and loot boxes
There are two types of currency in Call of Duty Mobile. One is the COD points, which can be purchased with real money to buy items in the store, including cards to raise weapons experience, gain hit levels or buy the premium battle pass.
Credits are the currency of the game we win by playing the game. They are also achieved by completing tasks, challenges and battle pass levels. They can be used to buy some items from the store, but not for premium options (battle pass, level up, etc.).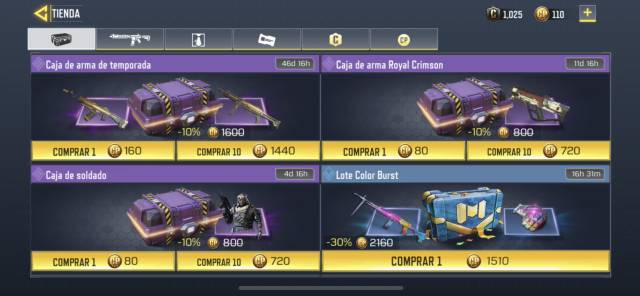 Loot boxes serve to get weapons and aesthetic elements of the game beyond the battle pass. You can buy them with COD points or get them as part of our rewards, among them we will have one to log in every day. They can also be obtained at events.
Game modes: multiplayer, battle royale … And zombies
CoD arrives with a strong commitment in modalities. We have two great modes available today: multiplayer and battle royale. Soon the third leg of the game will arrive, the zombie mode, although it is not yet available.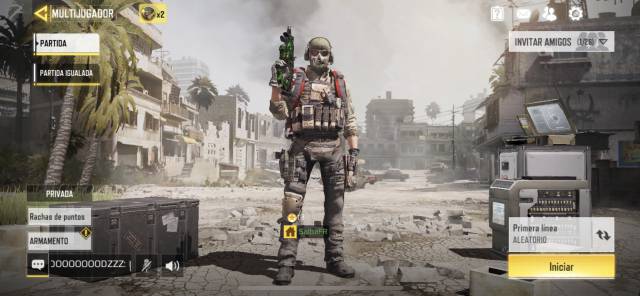 Multiplayer mode has two types of games, public and matched. The former only affect our statistics, while the latter allow us to climb into divisions to match players of our same level. These are the game modes available:
First line. Kill players of the opposing team until reaching the point limit. The areas of reappearance do not change.

Team duel. Similar to first line but with different points of appearance.

Domain: defend three map control points. The first to reach 200 points wins.

Search and destroy: defend and destroy a target. There are no reappearances.
Game maps: multiplayer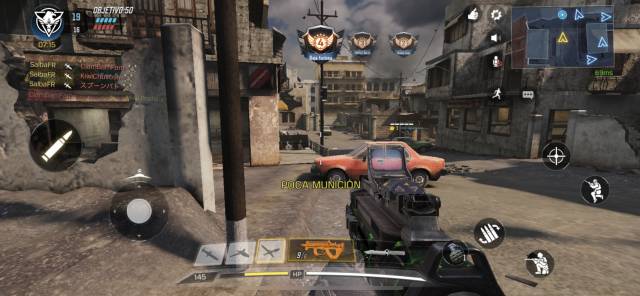 Currently the title has nine maps in total, although not all are available in all modalities. They are maps that come from some of the best games in the saga, and there is no lack of myths such as Nuketown, Standoff or Hijacked. This is the list of maps:
Crossfire

Standoff

Crash

Killhouse

Hijacked

Nuketown

Firing range

RAID

Takeoff
Battle Royale mode
Battle Royale mode has matched games and private games with up to 100 players. We can play in first person or third person mode and currently has a map: Isolated. You can choose to play alone, as a duo or with a full squad. It has several customization elements in camouflage of weapons, objects and vehicles, and its great difference with the multiplayer is that we can choose different classes to play: doctor, explorer, clown, ninja, defender, mechanic and airborne.
Can you play with remote control to COD Mobile?
Not yet, since after a first update the developers disabled the function. If it becomes available again we will explain how it is configured and how it works.
Can COD Mobile be played with a PC emulator?
Yes, Activision has enabled an official emulator to play the title on PC. In addition, the game synchronizes our data on all the platforms we play. And there you can use keyboard and mouse.
This guide is under construction and will be adding content in the coming days. Stay tuned!