Infinity Ward launches a new playlist with the news incorporated in the latest update of both games for PS4, Xbox One and PC.
Infinity Ward has released a new update for Call of Duty: Modern Warfare and Warzone, its two current star video games. Players of the PS4, Xbox One and PC versions can now access the download of this patch, whose playlist of news and additions is already known. Let's take a look.
Changes in Call of Duty: Modern Warfare and Warzone
This new patch of Call of Duty: Modern Warfare removes Juggernaut Royale in Warzone, so we can no longer participate in said mode. Of course, Plunder: Blood Money Quads is added to the list after the applause of the community. On the other hand, Dirty Old Houseboat, which includes the three most beloved maps (Shoot House, Rust and Shipment) is included in this new July 8 rotation along with Realism Gun Game and a set of modes called Bomb Objective Mosh Pit.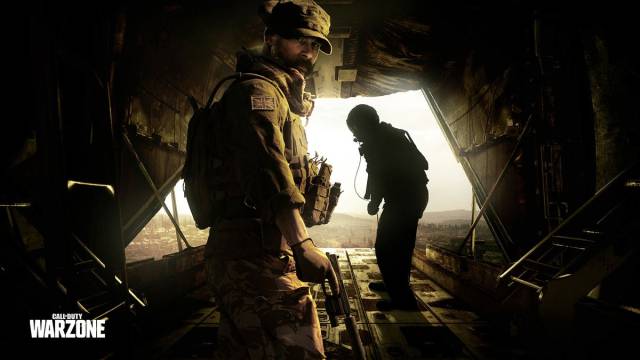 We go to the Gunfight Tournaments, a series of games where we have a total of 16 teams in 2v2 where we can unlock improvements and aesthetic rewards for our character. The couple that wins the match will take an exclusive weapon plan, which cannot be purchased in the store. Among the new weapon planes we have Alabaster and Feeding Frenzy, a shotgun that we already saw in Blood in the Water.
New 2v2 Gunfight Tournaments added
Realism Gun Game
Removed from Juggernaut Royale
Plunder: Blood Money Quads
Dirty Old houseboat (Shoot House, Rust, Shipment)
Bomb Objective Mosh Pit
Battle Royale in Solos, Duos and Trios
Battle Royale in 200 player Quads
We remember that both titles will have double points during this weekend. In this news we tell you all the details of the bonus.
Call of Duty: Modern Warfare and Warzone are available on PlayStation 4, Xbox One, and PC. The battle royale title is free under a free to play modality; Additionally, Warzone will launch on Xbox Series X and PlayStation 5 soon.
For those of you wondering what about the announced new Call of Duty game for 2020, we can only refer to the officially known information: There will be a new CoD main game in late 2020. When will it be announced? Surely we are very close to said announcement, but we have to wait.