The company is preparing modality changes for the next few days in the game and in its battle royale.
Call of Duty continues to offer dynamism in its proposals for both Modern Warfare and Warzone, the free mode of its battle royale. For this week, the company prepares a new content rotation, after removing some proposals such as the battle royale from 200 players. In this article we are going to review all the novelties of the playlist of the game, known this week and that brings with it changes on both current fronts of the title.
Modern Warfare will have the party mode, which brings with it the one in the chamber modalities, where we are going to need maximum precision to be able to succeed; gun game reloaded, where it is time to shoot versatility with a good variety of weapons, and All or nothing, where we enter a battle with a group of friends to stand out over them. In addition, 8v8 also premieres at Cheshire Park and Shoothouse. Another week of tournaments is also activated in the shooting mode with rewards for the best.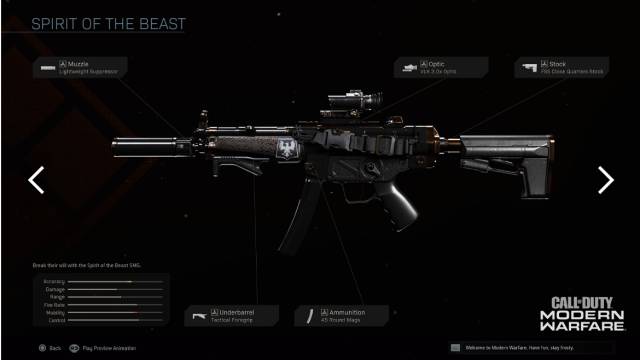 On the other hand, Activision launches the new Hydra Slayer weapon package, with the Soul of the Beast rifle and the SMG Spirit of the Beast, both with a legendary plan and that can be used in multiplayer maps, Warzone and Ground War. Along with this package comes another, Syd: Rogue Operative with watch, vehicle skin, business card, and emblem.
Warzone 50 to 50
For the Battle Royale of Modern Warfare, one of the novelties is that it returns the modality of 50 against 50 for the weekend, and that it joins other modes of battle royale: solos, duos, trios and squads. Warzone is available for free for PC, PS4, and Xbox One, and you don't need to have the Modern Warfare game to download it. It is one of the most successful Battle Royale in recent times.
Source | Call of duty