Enter the pirate sea of ​​the last title of Rare, know everything in it, from enemies, through objects, praise and everything else.
The last game developed by Rare, Sea of ​​Thieves, with a pirate theme and casual look will give a lot of himself to anyone who decides to go to the sea alone, with friends or strangers and here we will describe everything there is and what you can do , from what objects and where they are sold to praise or get the achievements if you are interested.
In this guide you will see how the world is, which islands populate its seas and all the elements that will create a living world with moments of tranquility or pure emotion. All this can be found in the drop-down on the right named "Composition of the world of Sea of ​​Thieves".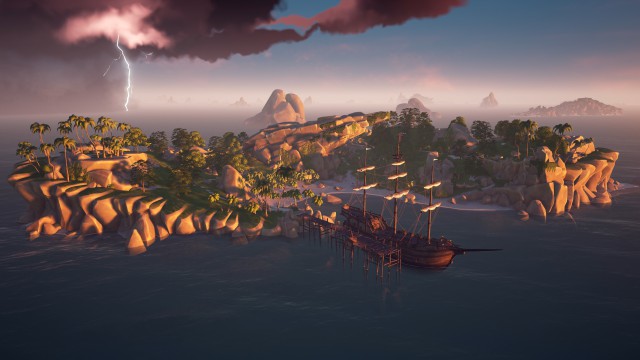 Cannon Cove Island
Being such a wide sea and pirates wanting to find the treasure that guarantees their withdrawal can not run out of ships, alliances between crews and weapons with which to fight with others and you will have the explanation in the drop-down "Ships, alliances, flags, weapons and combat objects. "
Sailing is fine but there are excuses with which to go to the sea, fight against cursed captains, discover treasure chests or traffic with animals to make you gold, know the commercial companies that exist in this game and what proposals they have for you visiting the drop-down "Merchant companies, crossings and their objects".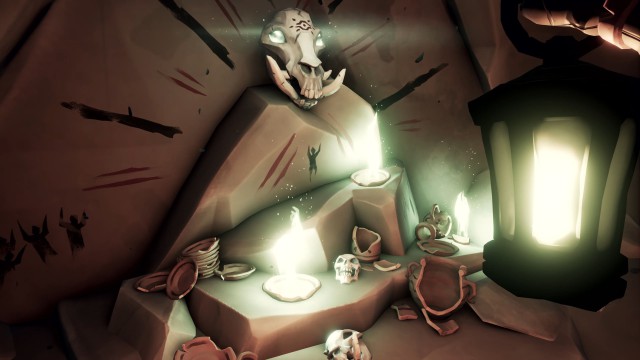 Part of a crossing of the Gold Hoarders
Are you not a legendary pirate? Do you want to know how to achieve that feat and everything that is unlocked? Needless to say, the side drop-down "All About Legendary Pirates" is your guide.
On the other hand, if you are one of the players who like to have everything 100%, completing the achievements of everything you play is at your disposal the "Guide of praise in commercial companies", the faction "The Immunity Rats, guide of the compliments on your temporary events "and the" Achievement Guide ".
As you can see here you will find a complete breakdown of everything that forms Sea of ​​Thieves, information for all tastes and needs.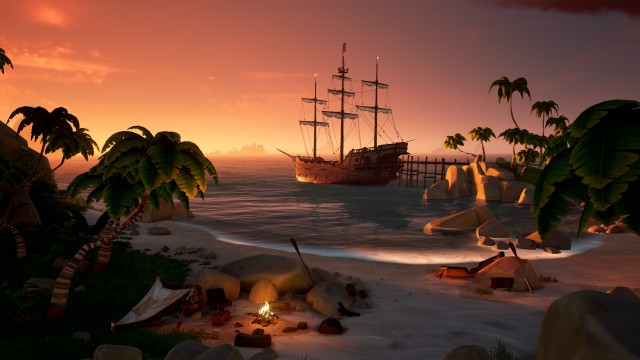 Cannon Cove Beach