The new installment of the Crash Bandicoot saga features more than 10 minutes of new gameplay, in which we can see Dr. Neo Cortex in action.
Crash Bandicoot 4: It's About Time, the new installment in the platform saga of the beloved orange marsupial by Toys for Bob and Activision, presents 10 new minutes of gameplay in which we can enjoy seeing how Dr. Neo Córtex is controlled and how Crash himself flees from a large dinosaur using his movement and combat skills. Various media have had access to a playable demo of the expected return of the franchise that, we remember, will arrive on October 2 on PS4 and Xbox One. While we wait for our turn to put ourselves at the controls, we summarize what we know for now from this fourth numbered installment of the saga.
The keys to Crash Bandicoot 4: It's About Time
Beyond its release date and target platforms, the title reveal trailer and this new gameplay have confirmed that the proposal will be much broader than any other franchise title to date. Therefore, Crash will have new skills and tools to advance through the levels, overcome challenges and face the enemies that appear in each of the multiple levels that the title will present. In addition, we can control other characters such as Coco Bandicoot and Dr. Neo Cortex, something that we can see in the new gameplay.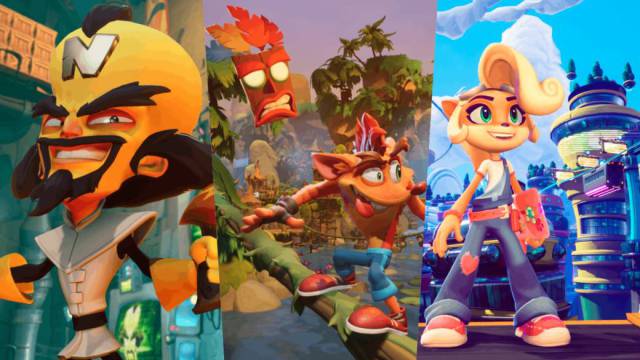 On the other hand, as confirmed by the PS Store, the work will have offline multiplayer and will not have internal purchases, something that was rumored due to the fact that the official Xbox page of the game indicated so: "We are perceiving confusion about the microtransactions in Crash Bandicoot 4: It's About Time and we want to be clear: There are NO MICRO-TRANSACTIONS in Crash 4. As a bonus, Totally Tubular skins are included in all digital versions of the game, "they were quick to clarify due to the confusion caused.