The Japanese version of Cyberpunk 2077 will censor explicit sexual content, in addition to certain images of dismemberment. Detailed list.
Cyberpunk 2077 details the changes that its Japanese version will receive. As usual in the country, the new CD Projekt Red work will not be without censorship. Although in Australia it will arrive without editing an iota, in Japan the explicit sexual content will mainly vary.
According to Press Start, intimate clothing will be added to the naked male and female characters. Explicit sexual content and some images of dismembered bodies will be edited. Lastly, graffiti incorporating genitalia will vary.
The game, which has already passed through our hands, rises even more as one of the most important titles of this 2020. A close to the present generation that will take us to Night City on November 19.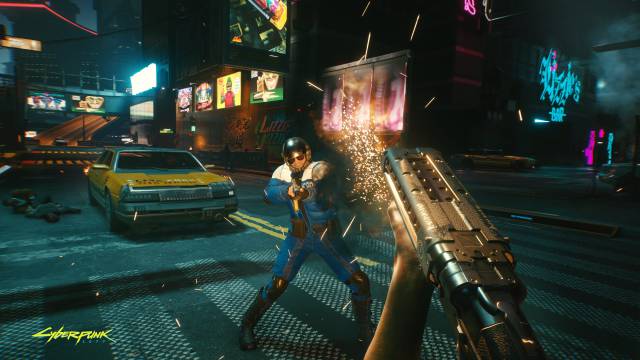 News
Its last broadcast left us with a multitude of elements around the brand. These include Cyberpunk: Edgerunners, the official anime based on the game's universe. It will be a collaboration between the Polish studio, Studio Trigger and Netflix, which will launch sometime in 2022. Its managers are direct members of other licenses such as Kill la Kill, Promare and Little Witch Academia, among others. Akira Yamaoka will be behind the official soundtrack.
We knew that the editor would be complete, but not up to this point. Those who want to customize their V to the maximum will have the following characteristics: 6 skin types, 35 hairstyles, 17 eyes, 8 eyebrows, 17 mouths, 17 jaws, 17 ears, many scars, various tattoos, 11 piercings, 5 varieties of teeth, 8 pieces of eye makeup, 5 lip makeup options, 3 types of blemishes, 3 types of nipples, 2 penises (you can set the size), 1 vagina and 5 types of public hair.
For its part, the title will debut on PS4, Xbox One and PC on November 19. Later it will do the same in Google Stadia. As for the new generation, it will be playable from the start, although the specific improvements for PS5 and Xbox Series X will be released in 2021 at no additional cost.