Story of how David Jaffe marked a milestone in the history of video games with Twisted Metal, God of War and his ode to shameless violence.
Violence in video games is an issue that raises blisters every time it is placed on the table. The mechanics of killing enemies to overcome a situation is as old as digital entertainment itself, although its history has shown us that there are thousands of ways to portray it. From shooting titles where our opponents disappear when defeated, to the most macabre creativity in Mortal Kombat. On the other hand, we have titles that deal with blood and guts from the catharsis of the player himself, such as God of War and Twisted Metal.
We are currently in a more diverse stage and open to different types of players. New mechanics and stories are explored, and the adult theme is not closely linked to violence and sex. "Obviously, we live in a new era, and I think it's something very positive. I love the idea of ​​inclusiveness, I think we need characters that cover the entire spectrum. But I am sorry that all this progress has been at the cost of forgetting that kind of violence, now old-fashioned, that was pure fun. " David Jaffe, creator of God of War and Twisted Metal, is a great defender of creative freedom. With a direct character, without fear of what they will say, the designer clearly expresses his opinions about politics and videogames on his streaming channel, where he broadcasts almost daily. At FreeGameTips we talk to the developer about his history in the industry, from his beginnings as a tester, his milestones with Twisted Metal and God of War, and the closure of The Bartlet Jones Supernatural Detective Agency.
A bittersweet start
David Scott Jaffe recalls his first video game: BootHill (1977), a shooting arcade set in the Far West. "I was about 6 or 7 years old, maybe 5 or 6, but I loved the game. After that my father bought us a Telstar and, since then, video games have been a key aspect of my life and my family. (…) I think that people are not very aware of how groundbreaking it was at the moment to control something that moved on the screen and lose you in a fantasy, even if it was a rudimentary interface. " During his teens, Jaffe learned basic programming and made some very simple adventures on his Apple. However, his professional vocation did not reside in video games; He dreamed of being a film director and screenwriter. His arrival in the industry came at a time when he was urged to find a job and was encouraged to take his CV in a tester position, announced in the Electronic Game Monthly. In this medium, Jaffe would end up unexpectedly fulfilling his desire to create stories and universes.
In Sony Imagesoft, David Jaffe started testing Hook. "I was convinced they were going to kick me out, because it took three hours for my teammates to spend Hook, when I threw myself three days." However, Jaffe remained in more projects such as Skyblazer, Sewer Shark or 3 Ninjas Kick Back. From this stage, David learned that a game can be improved from different perspectives: "We worked with many developers, and they were very open in accepting criticism of their game beyond technical failures. Of course, there were those who answered you no you don't have to tell me how to do my game ', but those who were willing to listen end up designing much better games."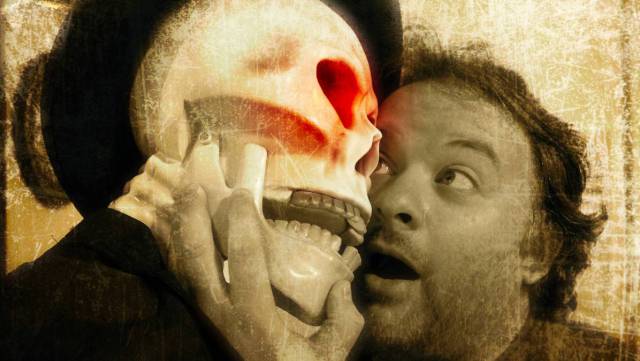 David Jaffe in his studio The Bartlet Jones Supernatural Detective Agency.
His leap to design was through Mickey Mouse: Sony was looking for designers for a title celebrating the 65th anniversary of the Disney mascot. Jaffe embarked on a new creative adventure as a designer for Mickey Mania, which, despite his love for Disney, was disappointing: "It was fun to choose the drawings, the mechanics … But I thought the designer of a game was a role equivalent to that of a director. In the cinema, the director has the last word on a creative level. And I thought programmers and developers would come to tell me 'tell us what to do and we will be your hands'. And there I realized that video games do not work like this: in addition to a great hierarchy on which everything depends on getting started, we have to deal with many egos, personalities and politics. And you also have a team that contributes in very valuable and critical aspects. And each person is different, with their own intentions and with a beastly talent, and when you design a game you have to know how to integrate into it. It took me a year to realize that the problem was me and the expectations I had about what my relationship with the study would be like. "
David Jaffe, through this bitter lesson, learned that he could not apply work philosophy in the world of cinema to video games. Nowadays, the designer considers that the romanticization of videogame design as a work and creation of a single person has been extended a lot, when it is more comparable to a sports team in which each one has a key role.
From the wheels to the Greek tragedy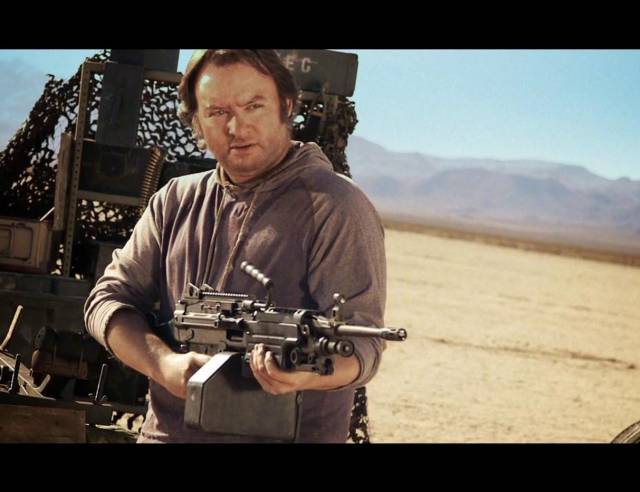 David Jaffe in the Twisted Metal ad "Shoot my Truck".
After Mickey Mania's misfortune, Alan Becker offered David Jaffe the opportunity to start a new mission in Utah, where the SingleTrac studio would be established later. They met with Evans & Sunderland, a company dedicated to creating 3D databases in real time for the army and who wanted to start in video games, while Sony wanted to make a technological leap to 3D. Jaffe recalls that visit with fascination, since he tried one of the flight simulators they used: "I was surrounded by screens and it was like flying over a futuristic city. Today something like this is not so much, but you have to understand that everything there was until then was 2D. " After an exciting visit, the idea of ​​Twisted Metal germinated in a traffic jam: "We were talking about how great it would be to work with these people and we said to ourselves: 'It would be very cool to make a fighting game with vehicles, in which we demolish the others cars with missiles and machine guns And we imagine this before people shot themselves on the road, but at that time it sounded like an action movie. "
This wild concept, which connects with the anger that awakens the desperation of a traffic jam, ended up becoming Twisted Metal, one of David Jaffe's most memorable titles for his wild combat system that included a wide repertoire of artillery and violence crazy. Commercial success in the United States that, today, has sold more than 1 million copies. Electronic Game Monthly named it Game of the Year, although other media, such as IGN, criticized the brevity of its story mode, offset by the two player mode. Sweet Tooth, its grotesque protagonist, became the mascot of a saga that lasted until 2012.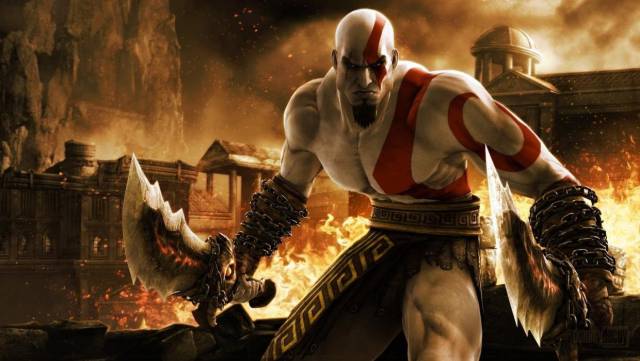 Image of God of War.
Today, Twisted Metal became a cult game that today is remembered by David Jaffe's followers on Discord. Later, in 2007, the designer would create another crazy car title: Calling All Cars! But it was in 2005 when the designer's career reached its greatest achievement: God of War. The tragedy of Kratos, its combat system and its twisted vision of Greek mythology would revolutionize the genre of action. "For me, it was a wonderful and terrible experience at the same time: it was very difficult to work on it, but it was a game that I have always wanted to do since I was little, inspired by films like Clash of the Titans and games like Zork. I am aware of the privilege of getting the game of your dreams. " He also appreciates having a team full of talent and cohesive to carry out his original vision: "Many people got involved in the idea and built on my proposal to enrich my vision." Jaffe's idea was not only to create an adventure set in mythology, but to create in the player the feeling that he was playing an authentic action movie in the style of the Fury of the Titans. "We had a very defined vision from the beginning, which was improving throughout the development and ended up being maintained in the final result."
When God of War – sketched as Dark Odyssey – got on the table, another option was also raised: Dead Man, a dark first-person adventure about a guy who had had a near-death experience and had come back to life With new powers. Ken Feldman (currently the Star Wars: Jedi Fallen Order artistic director) was willing to work on one idea or the other, but he was more inclined to the Greek theme, which declined the balance towards the Kratos adventure. The result was one of the most emblematic and award-winning sagas of PlayStation, starring Kratos, a tragic hero marked by destiny who, in his revenge journey, ended up bringing the destruction of Olympus.
It was also a game marked by its violence and sexual component, although this burden is not strange in Greek mythology. David Jaffe declares that today he does not know if he would do God of War, but regrets how aggressiveness is contemplated negatively in culture and art. "I am very angry that one of the reasons why the new God of War is praised because it is a blow to the old Kratos, his masculinity, his aggressiveness and his mentality of not caring about anything. I do not say that this change is bad for the new God of War, on the contrary, I think that Cory has made a great game that people love, but it hurts to see how I despise something that I loved about the original God of War: its proud aggressiveness and violence, his hypersexualization. Let the critics not come to me now to spoil the aspects of a game that once praised and gave him the Game of the Year. "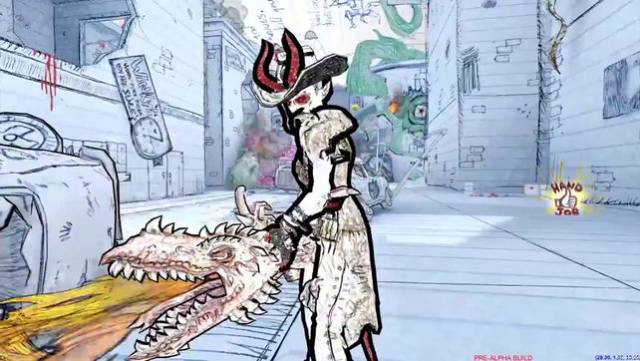 Drawn to Death's picture
Without a doubt, the God of War of 2018 would not have existed without the Hellenic arc of Kratos, who also experienced its own evolution within the saga. The Ghost of Sparta has become a legend in the history of the video game.
Streaming, a new passion
After the success of the Ghost of Sparta, came one of the most painful episodes in the life of David Jaffe: Drawn to Death, a shooting game in an arena set in a student's notebook, which honored a teenage and gloriously drawing style violent. However, critics harshly punished Jaffe's title: IGN called it "mean" and GameSpot, despite praising the artistic style, penalized the physics of the game and its sense of humor. The failure of Drawn to Death led to the closure of The Bartlet Jones Supernatural Detective Agency, the studio he founded and with which he created this title.
Currently, David Jaffe flirts with a new idea that has not yet taken a solid form and had already advanced in May. During our interview, he gives us new details about the horror game that he would do in case of returning to the development of video games: "Right now I am not interested in creating a high-budget game with bestial technology, I am more attracted to design a small, indie title and based on narrative. Now I am focused on a concept that I go around a lot: a woman on the American border who wakes up one morning and there is no one at home and everyone has gone to church, and when she leaves she sees that the city and the people They have been frozen in time. When the inhabitants come back to life, they commit suicide. It is a game about faith, mysticism, agnosticism and questioning one's beliefs. "
Today, David Jaffe has discovered a new passion: streaming. On his Twitch and YouTube channel, he shares his games with titles such as Dusk or Dead Space 2, and holds debates on worldly issues related to digital leisure. "It is right now that I focus all my energies and it is something that fills me. I love that idea of ​​immediacy, of creating content so spontaneously, of being chatting with a community at the same time and that it brings together people from all over the planet, from different countries and time zones. It is very cozy. " In turn, Jaffe recognizes the work behind maintaining a daily schedule, choosing attractive topics and looking for the necessary material. In his channel, players from several of David's works meet, and in all his live shows a very natural closeness in which there is no distance between a creator and his audience. During his career, Jaffe has reaped a community attracted by his creative vision and the naturalness with which he deals with you to his spectators.