Codemasters returns with the official game of Formula 1. We tell you what editions you can find in the market.
F1 2020 has reached the finish line. The Codemasters driving title has already gone on sale on PS4, Xbox One, and PC. In addition, for the first time it is available on Google Stadia, the cloud platform of the technology giant. At FreeGameTips we have already had the opportunity to play it in depth, so if you are interested, we recommend you go through our Reviews. The game includes quite a few new features and all the updates of cars, drivers, etc. The new season has started, at least on the virtual ground.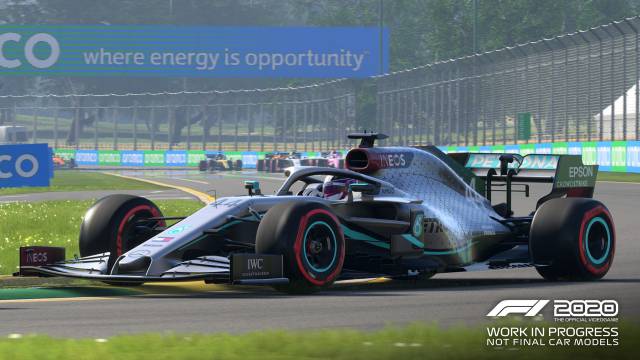 Buy F1 2020 in digital format
Players will be able to choose, as always, between the digital and physical editions of the video game. In this case, there are basically three different editions, although in most stores only two are sold, the Seventy Edition (a kind of equivalent of the standard edition) and the Deluxe Schumacher Edition. All in all, on PC you can find a more standard edition that can be upgraded to Deluxe or Seventy Edition through separately downloadable content.
What do the editions include? The Seventy Edition commemorates the 70th anniversary of Formula 1 and brings customization items, while the edition dedicated to the German driver Michael Schumacher comes with several legendary sports cars and other extras:
Jordan 191 of 1991.
Benetton B194 from 1994.
Benetton B195 from 1995.
Ferrari F1-2000 from 2000.
An exclusive model for the Michael Schumacher game, racing suits, helmet designs and a celebration on the podium.
Schumacher-inspired multiplayer car designs.
These are the different options:
Buy F1 2020: Seventy Edition for 69.99 euros on PS Store
Buy F1 2020: Deluxe Schumacher Edition for 79.99 euros on PS Store
Buy F1 2020: Seventy Edition for 69.99 euros in Microsoft Store
Buy F1 2020: Deluxe Schumacher Edition for 79.99 euros in Microsoft Store
Buy F1 2020 for 54.99 euros on Steam
Buy F1 2020 in physical format
Buy F1 2020: Seventy Edition for 69.99 euros in Game
Buy F1 2020: Deluxe Schumacher Edition for 79.99 euros in Game
Buy F1 2020: Seventy Edition for 64.99 euros in Fnac
Buy F1 2020: Deluxe Schumacher Edition for 75.04 euros in Fnac
Buy F1 2020: Seventy Edition for 59.90 euros at Carrefour
Buy F1 2020: Deluxe Schumacher Edition for 69.90 euros at Carrefour
Buy F1 2020: Deluxe Schumacher Edition for 79.99 euros on Amazon
Buy F1 2020: Deluxe Schumacher Edition (PC) for 59.99 euros at Mediamark