The new game in the saga is set on a fictional island ruled by the dictator Antón Castillo, who is facing revolution.
Yara Island is not a peaceful environment. After a contentious and possibly fraudulent victory in the general elections, President Antón Castillo —village of Far Cry 6— has taken control of the country. Become a dictator, this character played by Giancarlo Esposito (Breaking Bad, The Mandalorian) makes use of repression against citizens. The germ of the revolution has already exploded, it is in the streets. And all this historical context has been built with an example in mind: the Cuban guerrillas.
This is stated by Navid Khavari, narrative director of the title. "We wanted to tell a story about the revolution," he says in a post on the official Ubisoft website. According to his words, this is indisputably linked to guerrilla tactics, which leads them directly to Cuba. "I spent about a month there with my team, circling the island. We were able to meet amazing people and experience music and culture. We also met former guerrillas. " For the study, that was a crucial moment, since the idea was not only to tell a story about modern guerrillas, but to present a story set on an "island that was practically frozen in time, like a living postcard from the 1960s" .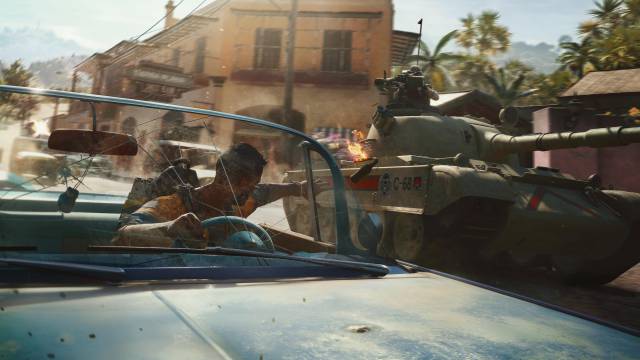 Yara's dictator
The French company reveals that the script will not be in black or white tones, but will move in the gray scale. Castillo's character is intelligent and charismatic, but his psychology is highly distorted by the events of his youth. Diego, his son, is one of the pieces that define him as a character, since he is trying to convey his vision, which will serve him in succession. Antón Castillo is convinced that he is doing something positive for his people, even when he enslaves dissidents.
Far Cry 6 is scheduled for February 18. Like other games of the company, it is an intergenerational project, so it will be released on Xbox One, PS4, Xbox Series X, PS5 and Google Stadia. No gameplay video has been shown yet, but Ubisoft has promised news in the coming months.
Source | Ubisoft