Square Enix wields motives related to development issues; local multiplayer options will not be present in this version.
Square Enix has confirmed through official streaming that Final Fantasy Crystal Chronicles Remastered Edition will not feature the original local multiplayer modes; only online. The Japanese company has justified this absence for development reasons, so that the multiplayer experience that we will find in the title will be strictly limited to the online mode, added to the adventure for a single player.
To put the situation in context, it should be said that the original GameCube video game (2004) directed by Kazuhiko Aoki had a local multiplayer mode, although it required adapted connectors from Game Boy Advance to connect the console.
It has been confirmed that Final Fantasy: Crystal Chronicles Remastered does not offer offline / local multiplayer due to development reasons. https://t.co/YoSZ0UMvI2

– Robert Sephazon (@Sephazon) July 15, 2020
Thus, the option of playing in local cooperative mode is ruled out
What does not change are the release plans of the remastering, which is now going through the final stretch of development with the aim of offering a free demo to all players on PS4, Nintendo Switch and mobile devices. It will be on these platforms where Final Fantasy Crystal Chronicles Remastered will go on sale this August 27 in digital format and, the same day, a Lite version with 13 dungeons; but no longer in cooperative mode, as originally planned.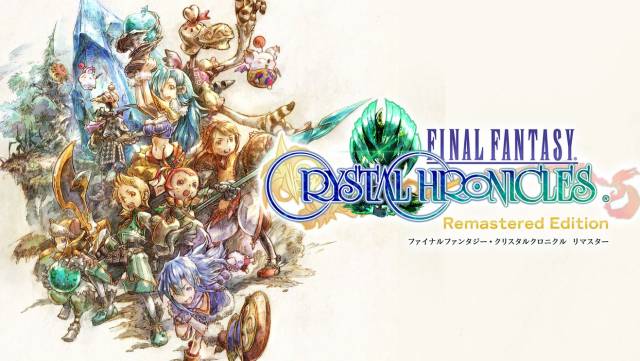 Final Fantasy Crystal Chronicles Remastered Edition
The news did not sit well with a community that hoped, above all else, to forget about the complications of the original GameCube title to play cooperatively with friends at home, which was one of the most interesting playable incentives.
From FreeGameTips we rate the original work with a remarkable one, a title from which we highlight its visual power and music as well as precisely these group play options with live collaboration between colleagues. His translation was also top-notch, but his problems were, essentially, the little hooking ability of his individual modality and how cumbersome it was to play cooperatively by requiring the portable console and cable.
We are waiting to know if Square Enix will add local cooperative mode in Final Fantasy Crystal Chronicles Remastered Edition through an eventual update.