We tell you what time and how to watch online the qualifiers 1 of the Fortnite Champion Series (FNCS), as well as how to get Drops from Twitch
The FNCS, the Fortnite Champion Series of Season 5 of the Battle Pass of Fortnite Chapter 2 will be held in February 2021. Epic Games gives the possibility to players to get free rewards for the game simply by watching the broadcasts on Twitch. We tell you everything you need to know below:
When does the FNCS of Fortnite Season 5 start?
The FNCS of Fortnite Chapter 2 – Season 5 begins on February 11, 2021. Epic Games will focus on showing the broadcasts of the final rounds of each phase of this championship, that is, the final round of the qualifiers, which will take place on February 11, 18 and 25; the semifinals and the final. These are the specific dates:
First qualifying round: February 11-14
Second qualifying round: February 18-21
Third qualifying round: February 25-28
Semifinals: March 5-7
Restart Round: March 12-13
Finals: March 12-15
The broadcasts can be seen on watch.fortnite.com, and the schedule will always be the same:
Europe (English, French, Spanish, German): from 7:15 p.m. to 10:30 p.m. CET
United States – East Coast (English): from 11:15 p.m. to 6:30 a.m. CET
United States – West Coast (English): 03:15 to 06:30 CET
Brazil (Portuguese): from 9:15 p.m. to 12:30 a.m. CET
Oceania (English): from 06:00 a.m. CET to 10:00 a.m. CET
Where to see the FNCS of Season 5 of Fortnite?
All shows will be broadcast live in all languages, and you can watch them on watch.fortnite.com. To watch them directly from Twitch, click on the following links:
Coverage of Europe, US East Coast and US West Coast in English: www.twitch.tv/fortnite
Coverage of Europe in French: https://www.twitch.tv/FortniteFR
Coverage of Europe in German: https://www.twitch.tv/fortnitede
Coverage of Europe in Spanish: https://www.twitch.tv/FortniteES
Coverage of Brazil in Portuguese: https://www.twitch.tv/brasil_fortnite
Oceania coverage in English: https://www.twitch.tv/ausopen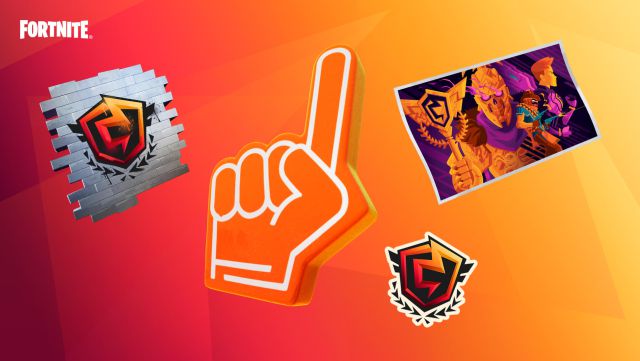 These are the rewards that we can get for free for watching the FNCS on Twitch
How to get rewards by watching Fortnite FNCS with Twitch Drops
These are the rewards that we can obtain with Twitch Drops when watching the FNCS. Backpack Number 1 is not this; instead we will have an orange style. # Fortnite # FortniteSeason5 pic.twitter.com/1gtmvtU3Rx

– Rubén Martínez (@ruvenmb) January 27, 2021
To get a backpacking accessory, a graffiti, an emoticon and a loading screen as rewards, we must watch the FNCS broadcasts of these channels on the indicated dates. To do this, we must also ensure that the channels have the drops enabled. Once this is done, it is enough to be with our Twitch account with the session started and see these direct.
Also note that, in order to claim the rewards, we must have connected our Twitch account with our Epic Games account. To do this, we go to this section of the web.
Source: Epic Games, own elaboration