Fortnite patch 15.30 brought The Command Contract mode. We tell you how it is, and how to get the Beskar umbrella for winning a game.
Fortnite Battle Royale patch 15.30 brought with it a new Limited Time Mode, called The Command Contract. In this new mode of Season 5 of the Battle Pass of Fortnite Chapter 2 we must prove that we are the best bounty hunters in the galaxy. We tell you what it consists of just below:
Fortnite: rules of the Command Contract mode
The rules of the Limited Time Mode The Command Contract in Fortnite are very simple:
We have three lives.
The first player or team to reach the credit limit wins the game.
To earn credits, we must eliminate enemies. The opponents marked by our reward disc will give us more credits than normal, as well as the enemies who hunt us because we are their prey.
Rewards for winning in The Command Contract in Fortnite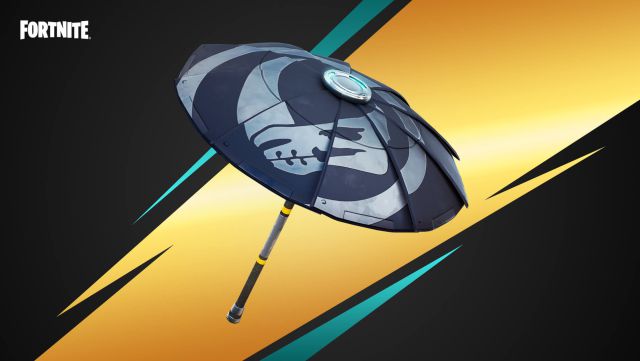 We will get the Beskar Umbrella if we win a game of The Command Contract
If we manage to win a game of The Command Contract, regardless of its variant (Solo, Duos, Trios or Squads), we will get the Umbrella of Beskar for free. Like the rest of the rewards in the game, once we earn it, it will be ours forever. We have from February 2, 2021 to February 9, 2021 at 3:00 p.m. CET to get this item.
New area of ​​the Fortnite map
With patch 15.30, a new area called Kit's Cantina was added to the map. This area, clearly inspired by Star Wars, is not even painted for this game mode, as this bar will be a lot of gunfights.
The new area on the map is near Zero Point. From the looks of it, and considering that Mando is there lately, it must be its own zone. # Fortnite # FortniteSeason5 pic.twitter.com/sAwcetuS4X

– Rubén Martínez (@ruvenmb) February 2, 2021
This area is near the center of the map, Point Zero, to the southwest of the map. It is a bar in the middle of the desert with dark interiors and nooks to hide in order to ambush clueless enemies.
Sources: Epic Games, Fortnite Battle Royale, own elaboration