In Fortnite Battle Royale patch 14.20 there have been indications that Marvel's Blade will arrive in the Epic Games game in the form of a skin.
With the arrival of patch 14.20 to Fortnite Battle Royale on September 23, 2020, indications have been found that Blade, the Marvel character, will arrive in the game in the form of a skin. This vampire slayer, who was brought to life by actor Wesley Snipes in three films, will arrive sometime in Season 4 of the Fortnite Battle Pass Chapter 2. We tell you everything we know about it just below:
Fortnite: Blade Skin Coming to Game in Season 4
In Patch 14.20, new achievements were added to Season 4 of the Fortnite Battle Royale Battle Pass. One of these new achievements is "Daywalker", whose description is "You have eliminated an opponent using a sniper rifle with Blade."
New Achievements for Patch 14.20! One of them confirms that Blade will be a skin! #Fortnite # FortniteSeason4 pic.twitter.com/lhJ0p9HDG1

– Rubén Martínez (@ruvenmb) September 23, 2020
In other words, this is a challenge that requires us, playing as Blade, to eliminate an enemy using a sniper rifle. And from this achievement it follows that, precisely, the Blade skin will arrive in Fortnite Battle Royale at some point in Season 4, since it is thematic of Marvel.
At the moment we do not know anything more about it, although we do not expect that this new Fortnite suit will have the appearance of Wesley Snipes or Mahershala Ali, who will play the most recent version of Blade in the Marvel Cinematic Universe. Instead, hopefully, as has happened with the rest of the Marvel skins in Fortnite, it will look like the comics.
Who is Marvel's Blade?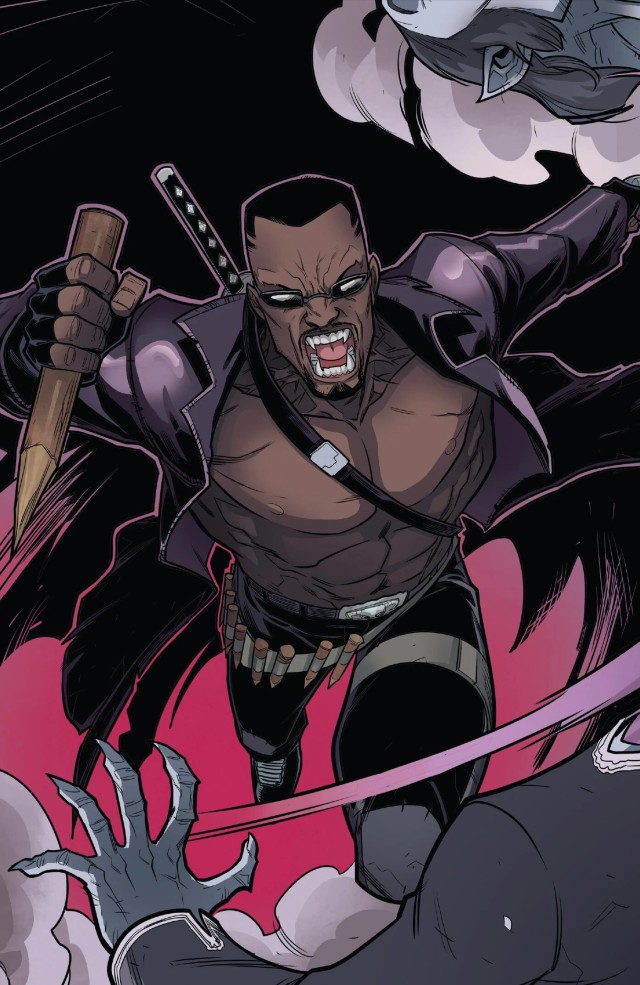 Eric Brooks (Earth-616), from Deadpool Vol. 4 # 28 001
According to the Marvel Wiki on Wikia, Blade, whose real identity is Eric Brooks, was born in Soho, London, in 1922. When his mother was pregnant with him, he had complications during childbirth, so he needed the help of a doctor, Deacon Frost. Frost was actually a vampire, and he bit the woman while giving birth, making Blade, at birth, half-human and half-vampire: a "dhampire." In his adulthood, Blade becomes a vampire slayer. His peculiar physiology gives him powers such as immunity to vampire bites, slow aging, the ability to not be affected by the sun like other vampires – which is why he is known as "Daywalker", daywalker "- strength and improved stamina, and the ability to sense the supernatural.
Sources: Fortnite Battle Royale, Marvel Wiki on Wikia, own elaboration