A review of some of the best offers available for the weekend in the different digital stores.
The first weekend of October presents all kinds of opportunities to play for free or for little money, we are going to review the different options available in PC digital stores (Steam, Epic Store, GOG, itchi.o), as well as in the stores of the proprietary platforms (Nintendo Switch, PS4, Xbox One).
Epic Store, free game
After offering the excellent RollerCoaster Tycoon 3, starting at 5:30 PM on October 1, Epic Store will get Pikuniku for free, a short and delightful exploration adventure published by Devolver that seeks to make us laugh with its graphics and overall approach. It will be available until Thursday the 8th at 5:30 p.m.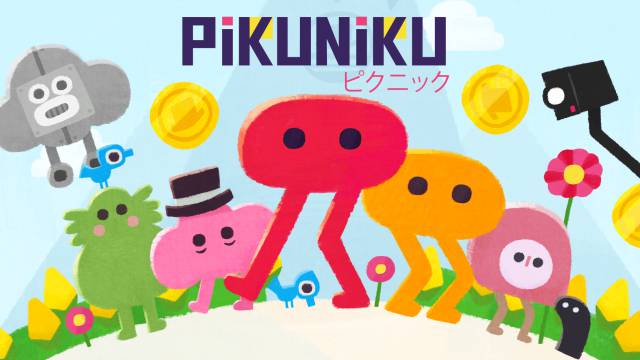 The cute Pikuniku is the free game of the week on the Epic Store
Steam sales
Among the endless number of offers always active on Steam, it is worth highlighting the weekly promotion of Supergiant Games, with its entire catalog with interesting discounts until October 5. All the games from Hades' creative studio are worthwhile and among the highlights of the current scene, from his debut, Bastion, to his recent successful mythological hackn'n slash. If you don't have any of their games, the Supergiant Collection Bundle is simply essential: Bastion, Pyre, Transistor and Hades with their corresponding and magnificent soundtracks, reduced to 56%, which leaves it at the best € 36.39 that you can spend this Weekend. If you are on a budget, both Transistor for € 3.35 or Pyre for € 5.03 are very good alternatives.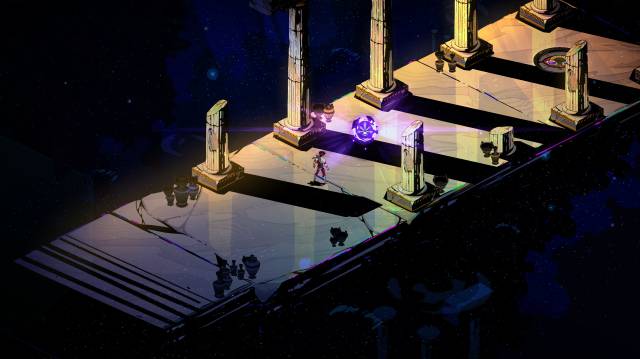 If you want Hades, buying it with the rest of the Supergiant games is a great deal
Another option for fighting lovers is on BlazBlue, which is also on sale weekly on Steam. The complete pack with all available installments, from Calamity Trigger to Centralfiction is available with an 85% discount, leaving four titles packed with content for € 14.32. If you don't want the complete pack and just try the Arc Systems series a bit, Calamity Trigger is available for only € 1.34, a price within everyone's reach, although we recommend going to the second part: Continuum Shift Extend, since for 2.99 € you have a better game thanks to a much better conversion to the PC.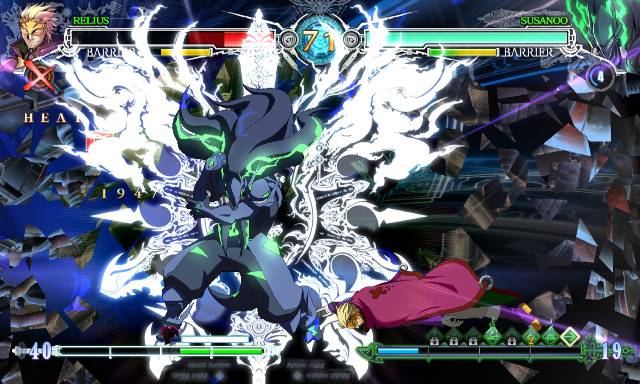 Blazblue will be on sale all weekend
Far from full packs, there are interesting titles with discounts of 80% that can perfectly complement a library:
Chroma Squad (€ 2.49): A mix between manager and SRPG in which we will mount our own Super Sentai (Power Rangers) show. It has a 75 on Metacritic.
Ghost 1.0 (€ 3.89): From the creator of Unepic comes this remarkable metroidvania reduced by 70% full of quality, action and originality in its approach.
Book of Demons (€ 5.49): A remarkable combination of Hack'n Slash and card game with a 75% discount. It will be on sale until the 3rd at 7:00 p.m., Spanish time.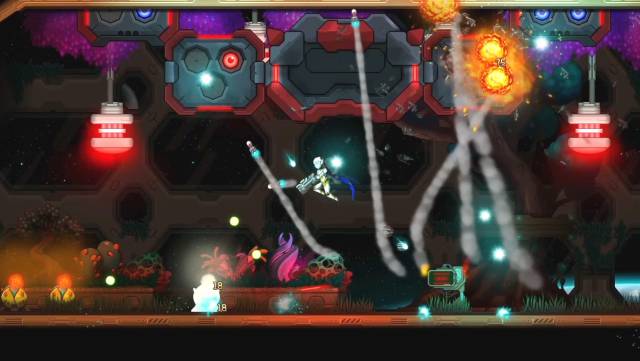 Ghost, a great metroidvania
Also do not forget to take a look at the "Space Sale", a sale focused on space games, in which some upcoming games such as Everspace 2, Terraformers or Aeon Drive are promoted, while there are offers on games already present such as visoso Strike Suit Zero, the original Shoot'em Up Dimension Drive (€ 1.94) or the fierce FPS Mothergunship.
There are also some attractive weekend-focused deals, particularly Capcom's with Monster Hunter World and Iceborne, which you can buy together for around € 47.49 (both the base game and the expansion are huge and will provide you with weeks of entertainment) .
Other digital stores on PC (GOG, Fanatical, Itchi.o)
In GOG there is a promotion of 2K games, including Xcom, Civilization, Bioshock and other illustrious of the company.
In Fanatical, diving among their offers, we can highlight this Reaper Bundle for € 3.00 with 7 games redeemable on Steam and that includes seven outstanding games such as DIRT 4, Hard Reset Redux or Ancestors Legacy.
Offers on PS4, Xbox One and Nintendo Switch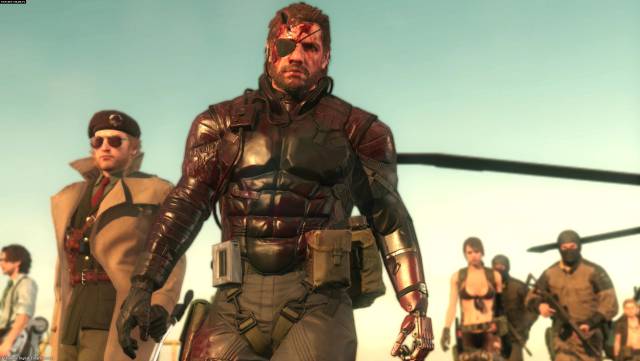 Metal Gear Solid V, a game to try for € 4
We have already mentioned in another piece the sales of "games of the generation" that Sony is organizing in its store, with discounts of 80% on games like Dragon Ball Fighter Z or Metal Gear Solid V, which you can buy for less than four euros if you have yet to play this imperfect jewel of the current generation.
On Xbox, as part of the Bethesda shopping festivities, you can save money when it comes to buying the base game The Elder Scrolls Online (currently $ 7.99) and the latest expansion, which drops from $ 39.99 to $ 19.99 (Or you can buy the whole pack for € 34.99, 44.99 if you want the digital Collector's Edition).
As for the Nintendo eshop, there are some important offers such as Monster Hunter Generations Ultimate, which goes down from € 49.99 to € 15.99, a good opportunity to get soaked in the Capcom saga before the announcement of Rise. Little Nightmares Complete Edition drops from € 34.99 to € 9.99 and, below € 5, we find the Toki remake for € 2.98, the classic Flashback for only € 0.99 or the outstanding adventure in a england post-brexit Not Tonight, which remains at € 2.29.
Don't forget to watch these reports to find permanent free games:
Free games on PC
Free Switch Games
Free PS4 Games
Free Xbox One games