We tell you all the free games and when they will be available to those who subscribe to the services of PlayStation 4, Xbox One, Stadia and PC.
One more month and one more rotation of free content for console and PC players through the main subscription services. Summer begins, we return little by little to a new normality, and if all goes well, we will have a little more free time in July than in other months of the year. If that is your case and you are interested in knowing what free games are offered by the loyalty programs of PS4, Xbox One, Google Stadia and Twitch Prime this seventh month of 2020, we recommend that you stay here, because we collect in one article everything that awaits us on PS Plus, Xbox Live GOLD and company.
The structure that we are going to follow is the same as always. We will review one by one what games Sony, Microsoft, Amazon and Google will offer us in their membership services during this month of July at no additional cost: you pay the subscription in any of its modalities and you access all the content forever (as long as you keep the subscription ).
Before starting, we remember that from FreeGameTips we have compiled in different articles and updated all the free games currently available for PS4, Xbox One, PC and Nintendo Switch and this publication as well as those on sale.
PS Plus: from Lara Croft's adventures to impossible baskets in NBA 2K20
Sony starts the summer very strong. On the occasion of the tenth anniversary of PS Plus, which already has more than 41.5 million subscribers, Sony celebrates these ten years of service by giving away next month Rise of the Tomb Raider: 20th Anniversary and NBA 2K20. The one that many consider the best installment of the modern saga of Lara Croft will be available to everyone along with the still valid title of the current NBA season, because until the end of the year we will not have the next iteration. Finally, we remember that PS Plus players in Spain also receive a PlayStation Talents title; this time, Nubla and ERICA.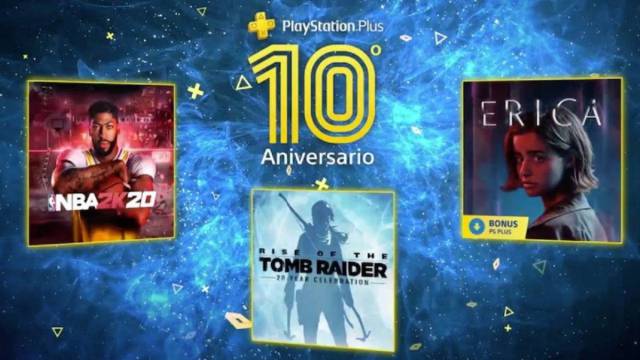 In our original review of Rise of the Tomb Raider we found the title to be an excellent play with more content and hours of entertainment. Same with NBA 2K20, which this year remained at the gates of excellence. "The feeling that leaves season after season is that in charge of the development of this franchise are the greatest talents in the world when it comes to sports video games, and the depth of their gameplay attests to this," we highlight.
You can check all the content of PS Plus in July 2020 here.
Xbox Live GOLD steps on the gas and recalls Saint Row
Microsoft wants us not to get off the screen in July; We have Xbox One or even if we have our old Xbox 360 at home, which continues to be remembered in the Redmond payment service. To highlight, in July we have WRC 8 FIA World Rally Championship and Saints Row 2. To redeem it, it will be necessary to simply have an active account in Xbox Live GOLD or Xbox Game Pass Ultimate, which includes the three Xbox services in a single membership (XGP for Xbox One, XGP for PC and Gold).
So things are on the calendar to download all these games.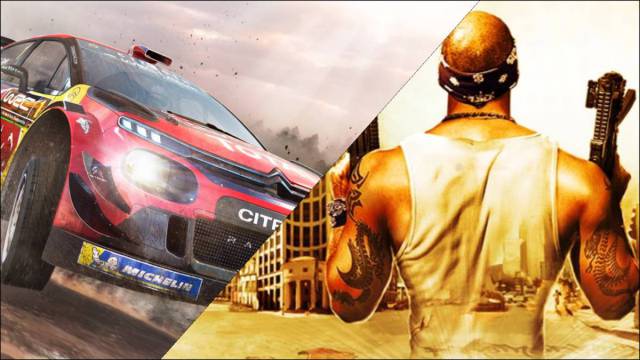 WRC 8 FIA World Rally Championship – Between July 1 to July 31.
Dunk Lords – Between July 16 and August 15.
Saints Row 2 – July 1 to July 15.
Juju – From July 16 to July 31.
The rally game that they give us this month is the last installment published in September last year by Biben Interactive and KT Racing. At FreeGameTips we rate it with a remarkable. Finally, the return to Stillwater from Saints Row 2, released back in 2008, continues to prove that it was a great title. Irreverent humor, fun and surprise at the controls in an adventure where anything goes.
You can check all the content of Xbox Live GOLD in July 2020 here.
Twitch Prime bets on half a dozen games
Players subscribed to Amazon Prime in turn have benefits such as a Twitch Prime account on the streaming portal and monthly rewards in the form of games. In July, a few. From the narrative adventure of Dear Esther through Turok 2: Seeds of Evil or GRIP: Combat Racing, if what we want is to run some races on our computer. Lastly, Kunai and Dark Evotion.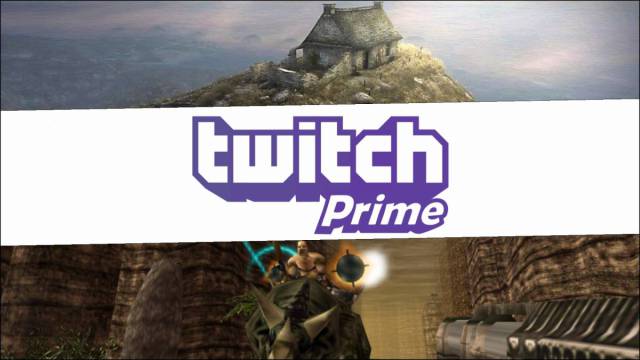 Turok 2: Seeds of Evil
Dear Esther
GRIP: Combat Racing
Kunai
Dark Devotion
Turok 2 is one of the best games of 1998 on Nintendo 64, a shoot'em up work that still seems as recommendable to us as it did over twenty years ago. In this each, we rated it with a 9. Dear Esther, the title of The Chinese Room of which we highlight its atmosphere, the visual and sound set or its narrative component, that captivated us, did not fall short either. All available from July 1.
You can check out all of the Twitch Prime content for July 2020 here.
Google Stadia lowers price and expands catalog
Stadia Pro continues to grow and enrich its catalog. Starting July 1, subscribed players will receive Crayta, Monster Boy and the Cursed Kingdom, SteamWorld Dig, and West of Loathing. Since June 17, Google Stadia Premiere Edition has dropped in price and has gone from the usual € 129 to € 99 with both a remote (€ 69 separately) and a Chomecast Ultra unit (€ 79 separately). With the other games already included, in total we are talking about more than 20 titles totally free through the monthly subscription of 9.99 euros per month.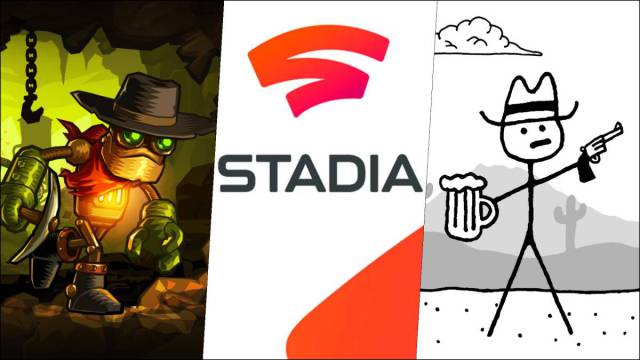 One of the highlights of this month's selection is Monster Boy, which we loved. Not only for its artistic section, endowed with high quality animations, but its soundtrack and ability to surprise us. It is the ideal opportunity to play it if we have it on the pending list.
You can check all the content of Stadia Pro in July 2020 here.