Giants like Xbox, Electronic Arts, Bethesda and Bandai Namco ratify their commitment to the German fair scheduled for this August.
The organization of Gamescom, the most important video game event in Europe, has confirmed the first list of associated companies with direct participation in Gamescom 2020, an edition reinvented and adapted to the digital environment to offer all kinds of news related to the immediate future of the sector for several days at the end of August.
Thus, Gamescom 2020 will begin on August 27 at 20:00 (CEST) with the special event Opening Night Live, a kind of conference with show tints to kick off a meeting that will serve in the same way as closure of alternative coverage to the canceled E3 2020 due to COVID-19. We already knew that we will have news related to titles for Xbox Series X and PS5; Now, these are the first confirmed names for an event that plans to offer very ambitious coverage.
As we see, names such as Electronic Arts, Activision Blizzard, SEGA Europe, Wargaming, Bethesda, Bandai Namco Entertainment, Xbox, Koch Media, Ubisoft and many more will not miss an appointment in which, at least for the moment, Nintendo and Sony ( the two other major hardware manufacturers) have not confirmed their presence. The list will grow progressively as the Gamescom start date approaches.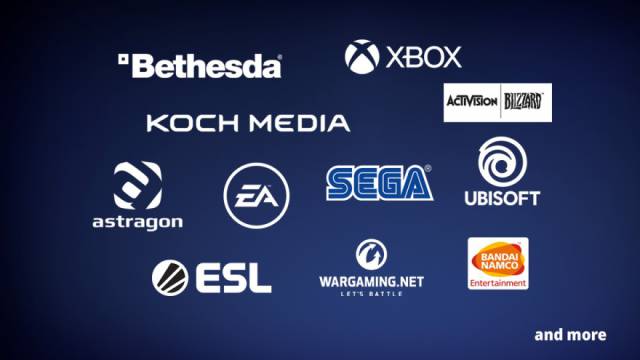 Gamescom 2020 – List of confirmed companies
2p Games
A2 Softworks / Cybernetic Technologies
Activision Blizzard
Aerosoft
Afterburner Studios
Alersteam
Alien Pixel Games
All in! Games
Altergaze
Anshar Studios
Assemble Entertainment
astragon
BANDAI NAMCO Entertainment
Bedtime Digital Games
Bethesda
BitComposer
Bossa Studios
Bundesamt für Sicherheit in der Informationstechnik
Cenprom
Clever Plays
Digital Curve
Cybershoes GmbH
Dark fracture
Dotemu
Drop Bear Bytes
East Games / Goblinz Studio
Electronic Arts
Egosoft
Enlightened Robot Entertainment
ESL
EXOR Studios
Fast Travel Games
Focus home
Ford / Fordzilla
FRONTIER DEVELOPMENT
FusionPlay
Gamers Health United
Goldilock One
GPORTAL
Headup
Indie Arena Booth
IT Sonix
Khaylan Arts
Koch Media GmbH
Lootboy
Mass Creation
MediaMarkt eBusiness
Merge Games
Mixtvision
Monster Couch
Neowiz
Novaquark
Numbermill
OWN3D media GmbH
Payload Studios
Piece of Cake Studios
Playtra
Proletariat
SATURN XPERION
Scavengers Studio
SEGA Europe
Shedofideas Game Studio
Streamheroes
Strictly Limited Games
Super.com
Tactical Adventures
The Fox Software
The Game Bakers
Thing Trunk
Third Shift Studios
Tin Can Studio
Toplitz Productions
Trusted Events GmbH
Twisted II Studio
Ubisoft
Varsav
Wargaming
Whisper Interactive (Xiamen) Co., Ltd.
Wired Productions
WP Merchandise
Xbox
Xeam Solutions
Yager Development GmbH
Yooreka Games
Zordix