Sucker Punch signs a superior start to Days Gone, a title with which it shares media impact; does not reach The Last of Us Part 2.
Ghost of Tsushima has become the best-selling video game of the past week in physical format in the United Kingdom. The new work of Sucker Punch on PS4 surpasses, with its initial figures, the start of Days Gone in the spring of last 2019 in British territory by a tight 7%; But it falls far short of the figures signed by The Last of Us Part 2 just a month ago.
The comparison with the title of Sony Bend Studio is pertinent since they are two titles that initiate a new intellectual property and consist of a budget and similar commercial treatment by Sony. The difference in wide criticism between them, however, because while Ghost of Tsushima has garnered an 83 out of 100 on Meracritic, Days Gone had to settle for 71 out of 100. Sales, at least for now, accompany the road of Jin Sakai samurai in his early days available in Anglo-Saxon lands.
In this way, it also surpasses Paper Mario: The Origami King for Nintendo Switch, which debuts and comes in second place this week in the sales lists of physical format games in the United Kingdom.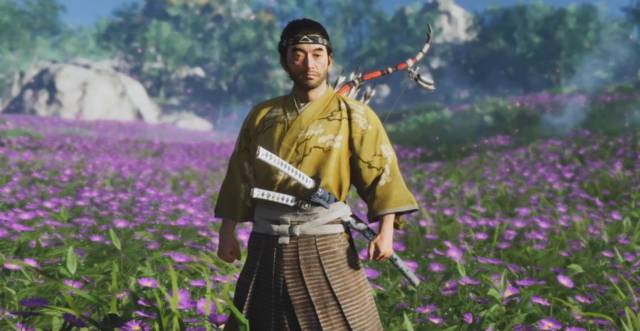 The latest great PlayStation 4 exclusive game
In news related to the game, in recent days we have heard from its developers that the team voluntarily lengthened the loading times so that we had enough seconds to read the tips. It is not fallacious; In fact, fast travel is incredibly fast for a PS4 game, but the loads between moments of weight in history had this component deliberately lengthened.
We have also learned that Sukcer Punch considered a game based on The Three Musketeers, but they finally embarked on the theme of feudal Japan. To finish, we remember that the climate of the title is dynamic to adapt to the way we play.
Ghost of Tsushima arrived in stores in physical and digital format on July 17, it is now available exclusively for PS4. You can read our Reviews here.