The new from the creators of InFamous will correct small errors and make adjustments in the localization to the different languages.
Sucker Punch has already announced that Ghost of Tsushima would have a Day 1 patch to iron out some of the rough edges that were still going on when the study concluded its development. This is a 7.7 GB update that will be accompanied by another small patch of less than 500 GB, as revealed by Dual Shockers. The new exclusive PlayStation 4 title will transport the player to medieval Japan, at a time when a foreign invader tries to dominate the Japanese islands.
The story of this production developed by the creators of InFamous puts us in the shoes of an ancient samurai. Trained by the lofty figure of the Tsushima lord, young Jin Sakai has walked the paths of bushido. But as in any trail, the forks and crossroads are seen on the horizon. The warrior is aware that if he wants to protect his home, he may have to deviate from the path of honor that he has embraced since childhood. As a ghost, after giving up everything he believed in, he will fight the enemy and put his katana at the service of the island of Tsushima.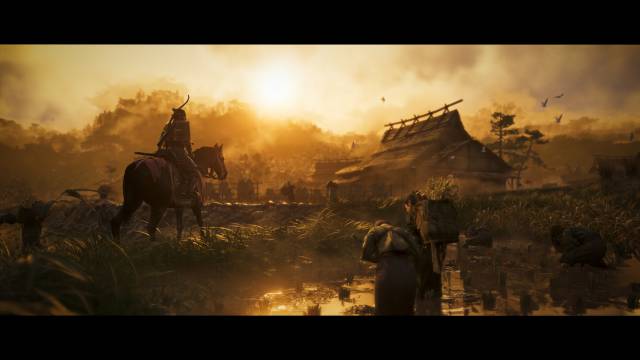 The soundtrack will be released in 2 CDs
The same day the title is released in stores, Sucker Punch and Sony will edit the soundtrack, both in physical and digital formats. In the case of the physical edition, the developer has confirmed that the music will be collected on two discs, as we published on FreeGameTips.
Ghost of Tsushima will be released on July 17 exclusively for PlayStation 4. After the release of The Last of Us Part 2, the work of Sucker Punch is the last great exclusive of the platform. Shortly after, at the end of the year, the launch of its new console will take place, PlayStation 5. The company's internal studios are already working on the next generation, with such outstanding titles as Marvel's Spider-Man: Miles Morales or Horizon: Forbidden West. .
Source | DualShockers