We look back at the path of Grand Theft Auto V from its premiere in 2013 until now; a title capable of selling 140 million copies.
Grand Theft Auto V has gotten a taste for breaking records; but not now, but since its debut back in September 2013. The premiere of the fifth episode of the Rockstar Games numbered series was an event for the industry, a key moment for the company so much that it focused all its resources on this production with more than a thousand workers, as for the open worlds.
GTA 5 came to the end of the era of PS3 and Xbox 360 to remind us that something new was about to begin, that it was released in the already veteran first generation HD, only with an eye to the cycle that was going to start a couple months later. Time has proved the team led by Dan Houser and Steve Martin right, because more than seven years later and with 140 million units sold, it is hard to deny that this video game is one of the most influential of the last decades so much for what it is as a work and for its ability to adapt to all kinds of trends.
It's never late in Los Santos
We are not going to recall things that we already know, such as the audacity to bet on three perfectly differentiated protagonists, but what entails a true entertainment phenomenon, a leisure product whose 265 million dollars of production seem few for the lucrative and beneficial which has been (is) for Rockstar, for Take-Two and for both Sony and Microsoft. Because Grand Theft Auto V has also sold consoles.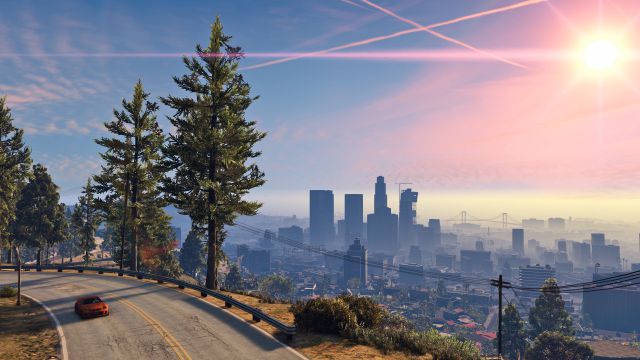 That something big was going to happen had been warning since 2011. At that time, a decade ago, Twitter is not even a bit of what it would become; Back then the forums chewed up the conversation, generated the debate and led it to the next one. Since its hard-to-forget first trailer in November of that year, Los Santos became at that very moment the destination of desire for millions of players who, during all the previous five years, had inhabited the streets of Liberty City in the particular Grand Theft Auto IV. This was completely different. That trailer was analyzed frame by frame; countdowns were made in the main specialized media. It was speculated, imagined and desired. Rockstar had on itself the responsibility not to disappoint, to belittle GTA III, San Andreas and Vice City. It was time to get a real poker out of those cards and go down in video game history.
And September 2013 came
Summer 2013 had two foci for software: GTA V and Pokémon X / Y. Two of the biggest licenses in entertainment history were to coincide, spaced just a few weeks apart, on store shelves. Failing to relive something like this at some point in the future, Rockstar kicked off an unprecedented marketing campaign that resulted in a historic debut, a recurring adjective from then on as a complement to those four letters: 800 million. dollars on its debut day.
It didn't matter how many millions of dollars it would have cost to make the city of Los Santos a reality; Franklin, Trevor, and Michael's adventure was profitable in a matter of hours. A commercial earthquake that broke seven records officially set in the Guinness Book of Records: best-selling action-adventure video game in 24 hours; video game, in general, sold more quickly in a single day; Fastest entertainment intellectual property to reach $ 1 billion (72 hours); Fastest video game to reach one billion dollars; fastest growing video game in one day; entertainment product with the highest revenue generated in 24 hours and the most viewed trailer for an action adventure video game.
And this had only just begun.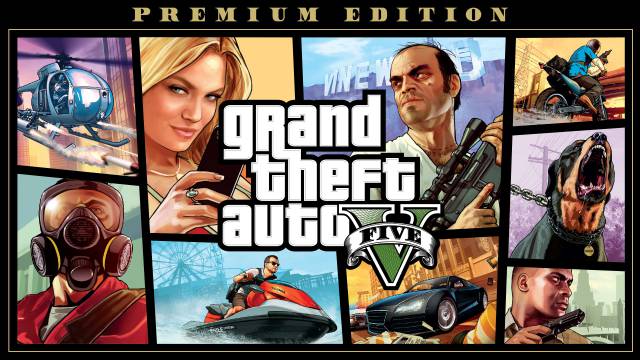 GTA 5 has sold more than a million units in physical format only in Spain.
What surely did not enter into anyone's forecast is that this title would achieve a distribution of more than 140 million units throughout the planet … plus those to come. This intergenerational bridge had been launched on PS3 and Xbox 360, but Rockstar interpreted this journey as a long distance race. Along the way they were to meet a signature collection of more than 725,100 fans on Change.org for a PC adaptation of the game; speculation and rumors about an improved version for the brand new PS4 and Xbox One; GTA IV-style individual expansions and, in the meantime, a certain GTA Online that no one paid much attention to. Neither the infrastructure of the moment was prepared nor the console players used to immersing themselves in those environments with emergent narrative where anything can happen, where a parachute jump is actually a completely blank open book.
But Rockstar was thinking ahead. They were in 2013, they looked beyond.
We come to October, we are still in 2013. Rockstar presents its financial results for the quarter. We can't imagine the shareholders' faces: GTA V reaches 29 million units sold to stores… in six weeks. To understand the context of this milestone, licenses such as Devil May Cry accumulate 23 million units throughout their lives; Mega Man, 36 million; Metal Gear Solid, $ 56 million. The new GTA would close, to no one's surprise, 2013 as the best-selling title of the year in the main markets; ahead of Call of Duty, FIFA or Pokémon. It did not matter.
2014, the year of doubts; a bumpy road
Although the premiere of GTA Online occurred on October 1, 2013 with results to be forgotten, the parallel development led by Leslie Benzies and Andy Duthie with the RAGE Engine had its sights set on the new generation of Sony and Microsoft, which only needed gradually establish itself in the market to be the new home of the world "in continuous evolution" that Rockstar conceived. "A world that never ends", they said in the summer of 2013; But for the success of the online club of the stars it was necessary to include it in the box, that it was not a separate product.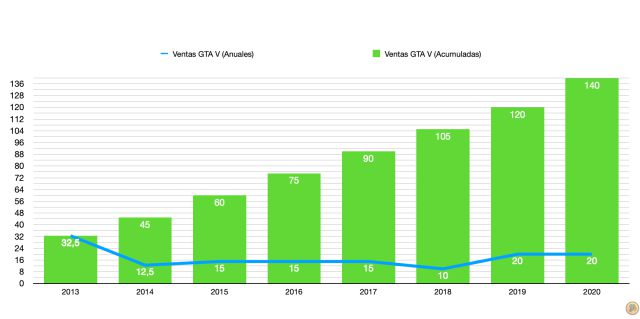 Annual and cumulative sales of GTA V from 2013 to 2020.
Again, you need to understand the context. Now, in the middle of 2021, surely it would have been put on the table to value its launch as a free-to-play (free video game with integrated purchases); or separately, at a reduced price, like Red Dead Online. These were different times and the public did not understand the multiplayer ecosystem in the same way as today. However, time has proved Rockstar right with GTA Online in the same way that Nintendo years before with Wii Sports on Wii. If you have the console, you have the game. If you have Grand Theft Auto V, you have a ticket to this connected parallel world.
Grand Theft Auto V reached New Years Eve 2013 with 32.5 million copies shipped; however, in 2014 it would only distribute 12.5 million more, thus placing itself with 45 million units at the end of said course. Major words, although with room for improvement. What was happening? Surely there were doubts. Those who during that year saved to finally make the leap to a new generation lacking exclusives, others met outstanding debts with the catalog of the previous one. Be that as it may, 2014 is currently the worst year in GTA V history when it comes to copies sold. In November, the game would land on PS4 and Xbox One with 1080p resolution and an option to play in the first person, among other improvements.
Did Take-Two still end a bad year? Absolutely. The financial document corresponding to the quarter ended on December 31, 2014 reflected, apart from an evident decrease in gross income (as a consequence of not having a launch like the previous year), a 10% increase in the value of its Actions; Furthermore, they were beginning to see the fruits of their strategy to strengthen the digital market: growth of 64% in this type of distribution (217 million dollars) and a 23% year-on-year improvement in recurring spending by users; what makes up microtransactions, DLC, cosmetic content, etc. The company was able to compensate for an unrepeatable 2013 thanks to the premiere of works such as NBA 2K15, WWE 2K15, Borderlands: The Pre-Sequel and Sid Meier's Civilization: Beyond Earth. In addition, the firm led by Strauss Zelnick saw potential for a 2015 again full of joys thanks to the long-awaited PC version and organic growth of GTA V on PS4 and Xbox One, whose implementation was going to grow in line with the sale of said hardware.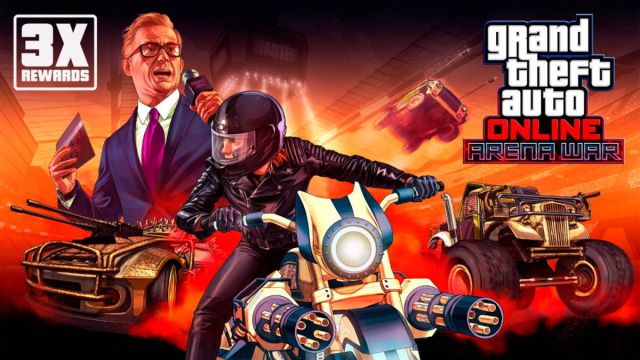 GTA V on PC and GTA Online, two pillars in the equation
Despite not having cross-platform play, GTA Online was growing little by little; to the point of having more than 8 million players every week at the end of 2015. But to get to that point, the long-awaited computer version had to be launched first, an oxygen balloon for the PC community, whose way of enjoying this title was going to be more intended to take advantage of the online multiplayer aspect. A novelty of the Windows version is that it included a replay editor, which made it even easier for content creators to have gameplays to the point of candy. If to that we add the possibility of playing in 4K resolution at 60 FPS, the appeal was undeniable for those who had a team capable of moving it.
Between 2014 and 2016 YouTube experienced superlative growth in terms of video game youtubers. Minecraft, Call of Duty, FIFA and an emerging Ultimate Team … but also Grand Theft Auto V, where crazy and unlikely situations increasingly reminded us of the philosophy without flags of San Andreas. With a generation of consoles that took time to start, Rockstar Games was put all of its face; meanwhile, they were working on what was to become their biggest project to date, a certain Red Dead Redemption 2. Although there were still a few years left for that.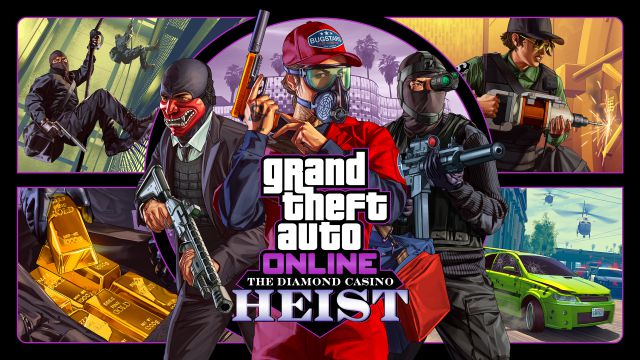 2015 was a great course for Take-Two. After two years, until December 31, 2015, the number began to be dizzying: 60 million copies. It was not, however, even half of what the title was going to get.
The only way to maintain that momentum was through content updates. Surely there were two options on the table: bet on single player DLC like those of Grand Theft Auto IV or, on the contrary, bet everything on online multiplayer. They did the latter, reinventing every so often that GTA Online so overwhelming for many and so welcoming for others. From "Playero" to Independence Day, Lowriders, Executives and Criminals, My Half Orange and Cunning Stunts, the weekly updates were repeated. Rewards, discounts, tests, challenges, new cars, new activities, new modes. GTA Online was already legion.
The arrival of the Coups in March 2015 introduced, through a single movement, a cooperative and competitive component. Heists on demand in Los Santos and Blaine County where coordination is key, where each player takes on a role, where the reward is unmatched by other activities. Rockstar, again, activated peripheral vision when designing an attractive gameplay to play … but also attractive to watch. How to bring our players to the game every day? Through daily goals and rewards for chaining streaks of up to 28 consecutive days. Everything calculated.
We had to wait until the end of 2017 for GTA Online: Doomsday Heist, but in between there were other big updates that were already starting to leave out the versions of PS3 and Xbox 360 (like Lowriders, in October 2015). In this way, PS4, Xbox One and PC became the only platforms with support for new content. There were no surprises in the annual distribution of copies of the game, which reached 75 million units sold to stores until December 31, 2016. Neither the launch of The Witcher 3: Wild Hunt nor many other references in the sector that were beginning to demonstrate What the new generation was capable of overshadowed GTA V, with an unscathed state of health, capable of selling a fifteen million copies year after year.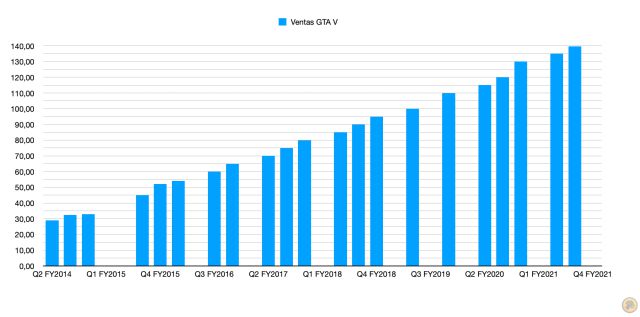 Total GTA V sales data for each quarter where Take-Two updated the number of units shipped.
2017-2019; Casinos, roleplay and cruising speed
2017 was a defining year for the present and the future of the video game. Unlike Grand Theft Auto V (2013), developed by Rockstar North, and Red Dead Redemption (2010), by Rockstar San Diego, the development of Red Dead Redemption 2 enshrined the idea of ​​"Rockstar Games Production", a sum of members of all the studios around the world working together to shape that work starring Arthur Morgan, for many a masterpiece of this medium. It was a year before its premiere, precisely for this reason the assets, the reinforcements, were increasingly destined for the title of the West.
Luckily, the quarters ended in positive digits financially. GTA Online had already generated more than 500 million dollars, so those long-awaited DLC for the solo player were no longer a request to become a distant wish. Maybe another time. The year that Nintendo Switch hit stores began with Grand Theft Auto V ranked as the third best-selling video game in America.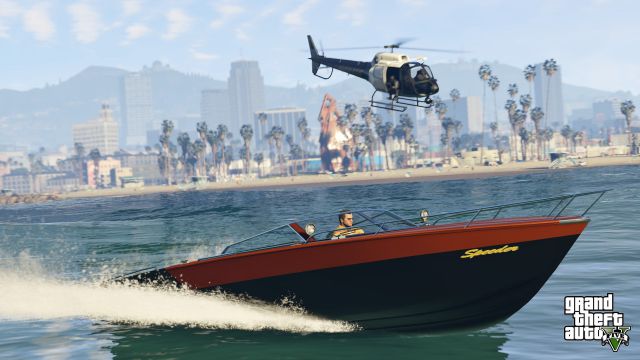 The last stage of the title is summarized in a silent sustainability. GTA Online happened to be the main protagonist, the majority income route for a Rockstar now thinking about the marketing around Red Dead Redemption 2. The company was dyed red while updating every week, almost without exception, an unstoppable GTA Online. Bonuses, themed weeks, After Hours, festivals, fireworks. In the autumn of 2018, there was a historic moment, since until September 30, 2018, 100 million units had already been distributed. The game of records reached triple digits while Red Dead Redemption 2 signed the second best premiere in Rockstar history; only behind the aforementioned.
2019 was no less. The Diamond Casino & Resort, a casino and hotel complex released in Summer 2019, became the most anticipated GTA Online expansion to date, an added boost that enshrined role playing like few before. Like a cat, GTA V was once again revitalized in terms of both players and viewers, waiting to see their favorite content creators simulating improvised stories, letting the concept of emergent narrative take the helm of the ship. It worked out wonderfully. According to Take-Two, on the occasion of the report published at the end of summer 2019, "The Diamond Casino & Resort has been the largest update in the history of Grand Theft Auto Online, achieving a record of daily players, weekly active users and active users per month ". The result? Best year in game history since 2013 with 20 million copies sold. The figure stood at 120 million copies at the end of 2019.
2020 would be accompanied by a global pandemic; but it would end up being positive in these statistics.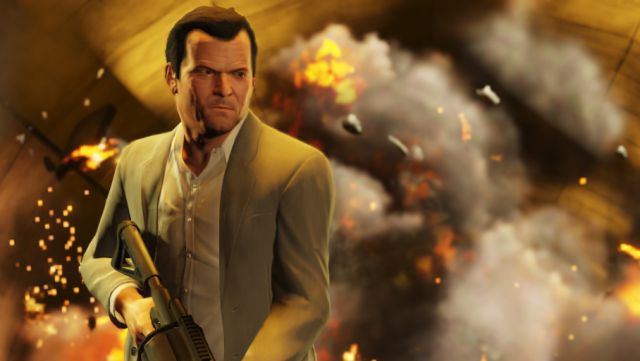 2020 and beyond: GTA V's penultimate wish
And this is how we come to the year 2020. One more year for the accounts of this phenomenon, and one year less (or not) until the announcement of an eventual Grand Theft Auto VI, always avoided. On February 7 we knew a news of scope: Dan Houser, creative vice president of Rockstar Games and head of sagas such as Grand Theft Auto and Red Dead Redemption, announced his departure from the company for that same month of March. A two-decade stint of contribution at Rockstar Games is over. In his resume, more than 150 million games sold and coffers practically always on the rise. The reasons for his departure were not disclosed.
In May something happened that few of us could imagine: Epic Games was going to give away Grand Theft Auto V for PC from May 14 to 21 via the Epic Games Store. Free. Wait, how? Yes, no fine print. You enter, log in, add to cart and have GTA V forever in the Epic launcher. Meanwhile, by the way, the current protagonist closed the month of May 2020 in Spain as the best-selling video game in physical format.
On June 11 of that year there was a historic moment: Sony was going to celebrate The Future of Gaming event on PlayStation 5. We all expected news from Sony's next gen, but surely no one expected that the first video game we saw confirmed for PS5 It was one from two generations ago: Grand Theft Auto V. The Rockstar logo made many hearts beat more than necessary for a few moments, but that VI was not such: the one chosen was the same as always, the fifth.
The plan is still underway, yes: GTA V will arrive on PS5 (also on Xbox Series X | S) in the second half of 2021, a technically and graphically improved experience, with performance improvements and reduced loading times. But that's not all, that day a declaration of intent was also confirmed by Rockstar for the last years of GTA Online's life: the online mode became independent and will have an independent version, free for three months only on PlayStation 5.
In February 2021, on the occasion of the presentation of financial results for the quarter ended December 31, 2020, we learned that Grandt Theft Auto closed 2020 with 140 million units sold, a total of 20 million during the calendar year 2020; In other words, last year has been the best in the history of GTA V with the exception of 2013. It is not a downward trend, it is that the title is selling more and more. For its part, GTA Online has had more players in each month of 2020 than in any month of 2019. This circumstance, directly affected by the COVID-19 pandemic, has played in favor of video games with an online multiplayer component. Rockstar didn't pass up the opportunity to constantly update the game to keep the spotlight on Los Santos; for many phenomena like Fall Guys, Among Us or Warzone they got in the way.
Thus, seven years after its premiere, GTA 5 closed the year 2020 as the fourth most viewed game of 2020 on YouTube; the second best-selling title on Steam of 2020; one of the ten best-selling games in Spain each month and the most played video game in Spain of 2020.
The question that must be asked now, after so many years, is whether the effect of the passage of time has had an impact on the enjoyment of the title; if its mechanics, design and sandbox proposal begin to suffer from other large productions in the sector. The answer, in that case, is strictly subjective. The number of online players each month suggests that there is a formula that refuses to say its last word. 2021 will surely be a year full of news about Grand Theft Auto V.
References | Gamespot; Take-Two (Quarterly Earnings); Rockstar games