The Fortnite Creators Store announces that The Escapists 2, Killing Floor 2 and Lifeless Planet: Premier Edition are next.
The Escapists 2 escaped from free games two weeks ago, but the next one will finally be available. It had been announced, but was replaced without Epic revealing the reasons for the decision. In any case, before this game, Killing Floor 2 and Lifeless Planet: Premier Edition are released, Epic Games Store has made Hue available to players, which can now be downloaded on the platform at no additional cost. From July 2 to 9 of the same month, all users will have the possibility to add the game to their library permanently.
Hue combines puzzles and platforms in a video game in which it is possible to modify the world through colors. It is proof that a gray and dark world can become a colorful place, as long as we manage to unearth the colored fragments to find the mother of the protagonist. Designed in two dimensions, the Fiddlesticks Games title allows us to interact with the environment and use all the resources to continue moving forward in our adventure. A long journey awaits us.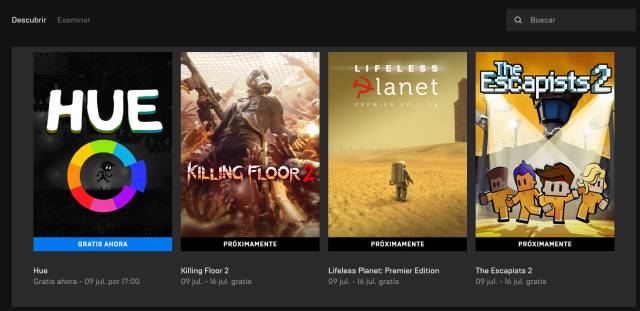 How to download them from the Epic Games Store
First of all, you need an account at Epic Games Store.
If you do not have it, just register for free at this link
Fill in the different fields (name, surname, username, email address and password) and choose if you want to receive commercial information.
Accept the terms of service and follow the steps to activate the account.
Activate the verification process in two steps.
Once you have access, enter the link above in this news and redeem the video game.
Download the client at the following link
You can now access your library and run the games!