We review all the information of the new free multiplayer action game from Ubisoft Montreal for PS4, Xbox One and PC. It arrives in 2020.
Hyper Scape is the new Ubisoft Montreal to enter the competitive world of free to play multiplayer games in which each user assumes the role of a hero with different characteristics. The project, ambitious and with a premise that has convinced us after playing it, is coming soon to PS4, Xbox One and PC. Let's know its approximate launch date, how to sign up for the beta and on which platforms we can play it.
Hyper Scape release date: 2020, but without determining when
"Although we plan to release the full game in 2020, the exact date will be determined by the results of this testing phase and those to come," they begin by saying. It all depends, however, on how the closed beta works. "We don't want to release the full version of the game until it is able to meet our expectations and those of our players."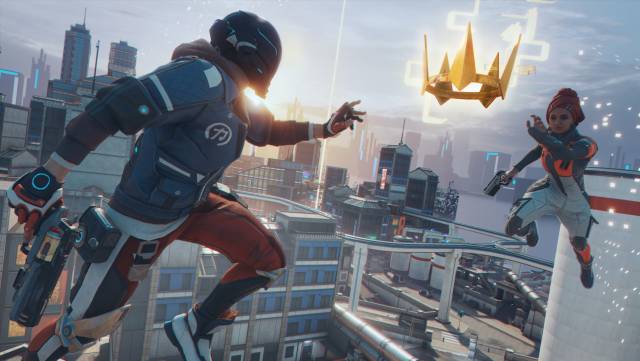 How to access the Hyper Scape Technical Test (beta)
The beta, called Technical Test, is already available with two access methodologies. As we tell you in this news, there are two ways to test Hyper Scape: The first, that we see live streams of Hyper Scape on authorized channels on Twitch "to get access through Twitch Drops". Second, we can also register on this website.
Spain is one of the countries chosen to enjoy the Technical Test, which begins on July 2 and will conclude on July 8 with the following contents: game mode Race for the crown in squadron (a battle royale that faces 33 squads of 3 players); Solo Crown Race game mode (100 player battle royale); a temporary game mode that will be enabled during the test; 9 weapons .; 9 hacks; 9 predetermined Champion outfits and a free 10-level battle pass that includes aesthetic items that players will keep when the Tech Test ends.
Finally, it should be said that all the progress of the Technical Test will be transferred to the full version of Hyper Scape when it is released on PS4, Xbox One and PC sometime in 2020.