The small terminal of Apple's new line of devices shows that size does not matter
After a month of use with the new iPhone 12 Mini, we have finally reached a verdict with what could well be the best smartphone of this 2020 from Apple's latest linear.
This Reviews was carried out using all the applications that we use under normal conditions, as well as various video games to test their capabilities, trying to push it to the limit.
Rear camera
It has two 12 megapixel cameras, one ultra wide angle and the other wide angle with True Tone Flash. The former has an aperture of ƒ / 2.4 and viewing angle of 120 ° and the latter has an aperture of ƒ / 1.6. It integrates a 2x optical zoom and a 5X digital zoom. It also adds a portrait mode with advanced bokeh as in the previous linear and depth control.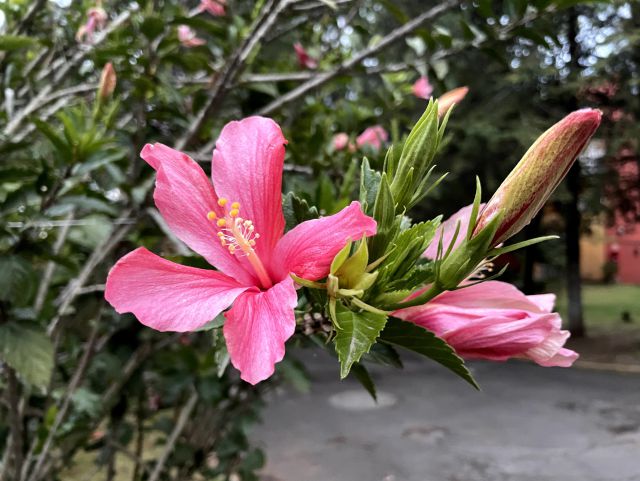 Portrait photos have six light effects, among which you can find some that can emulate the reflector effect in black and white.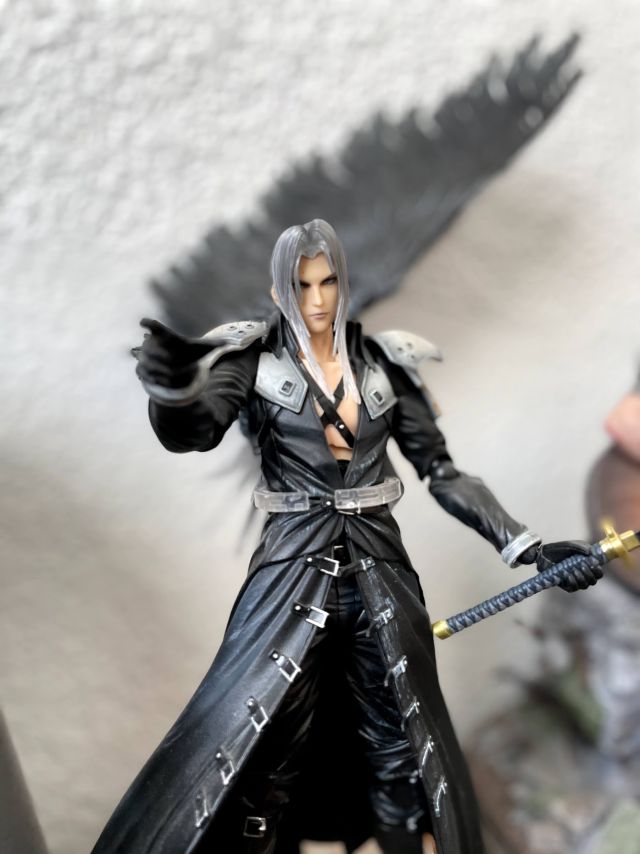 Panoramas can be done in a panning way with up to 63 megapixels and the night mode has been considerably improved, achieving this effect through an automatic intelligent overexposure where we will have to stop moving for a few seconds.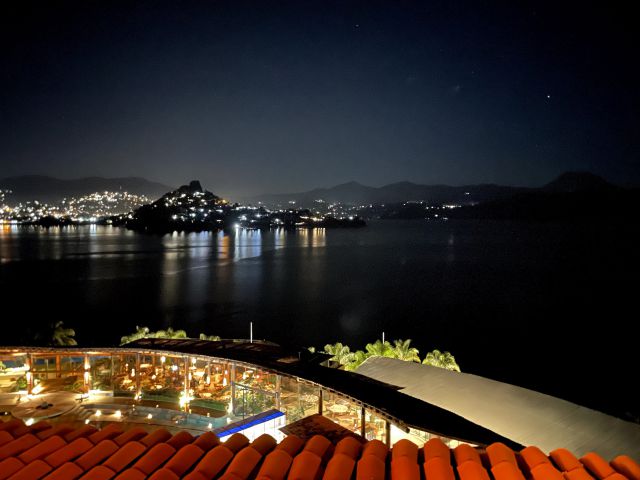 It is important to note that it has intelligent HDR with 3 types of pre-configured scenes that are also activated by artificial intelligence.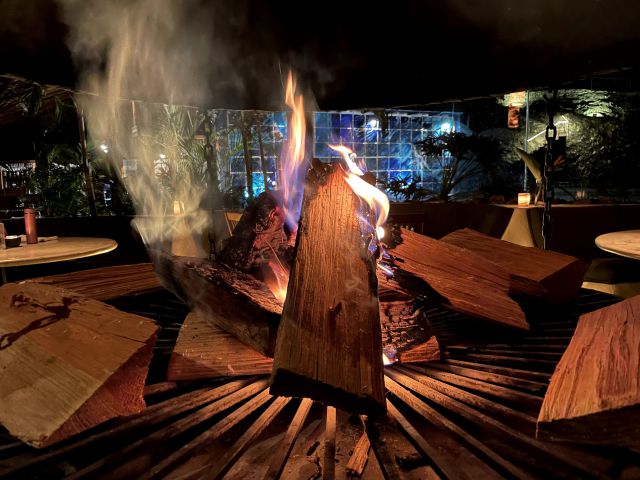 As for video, this equipment can record in HDR Dolby Vision at 30 frames per second or in 4K at 60 FPS, emphasizing that you can take pictures during recording. Slow motion in Full HD allows up to 240 frames per second and fast mode allows it to be used even in night mode.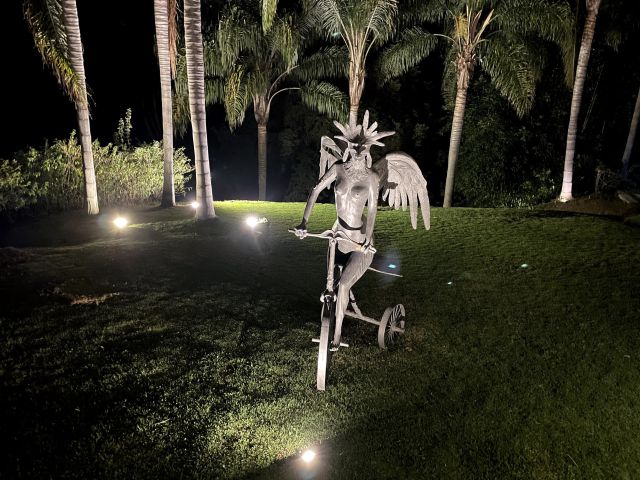 Frontal camera
It has TrueDepth which at the time of this review is the one with the best performance of all the smartphones this year and which makes facial unlocking fluid, even in low light conditions. It allows recording in HDR Dolby Vision at 30 frames per second and practically in the same video modes as the rear camera with the exception of the fast camera, which only allows 120 fps. The flash continues to emulate it through the screen by means of a clear flash.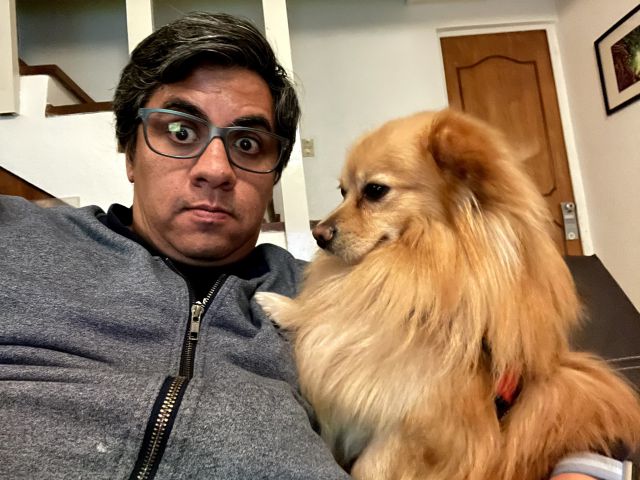 Camera rating: 9
screen
5.4 "inch Super Retina XDR OLED with a resolution of 2340 x 1080, HDR 10 with 60 hz and 476 ppi with Dolby Vision compatible with Apple TV, Disney + and Netflix, as well as the ability to play content in resolutions up to 2160p at 60 FPS with HDR on Youtube. For video games, it may not be entirely comfortable because of the size, but it is certainly a matter of taste. What is undoubted is that its screen is one of the best on the market.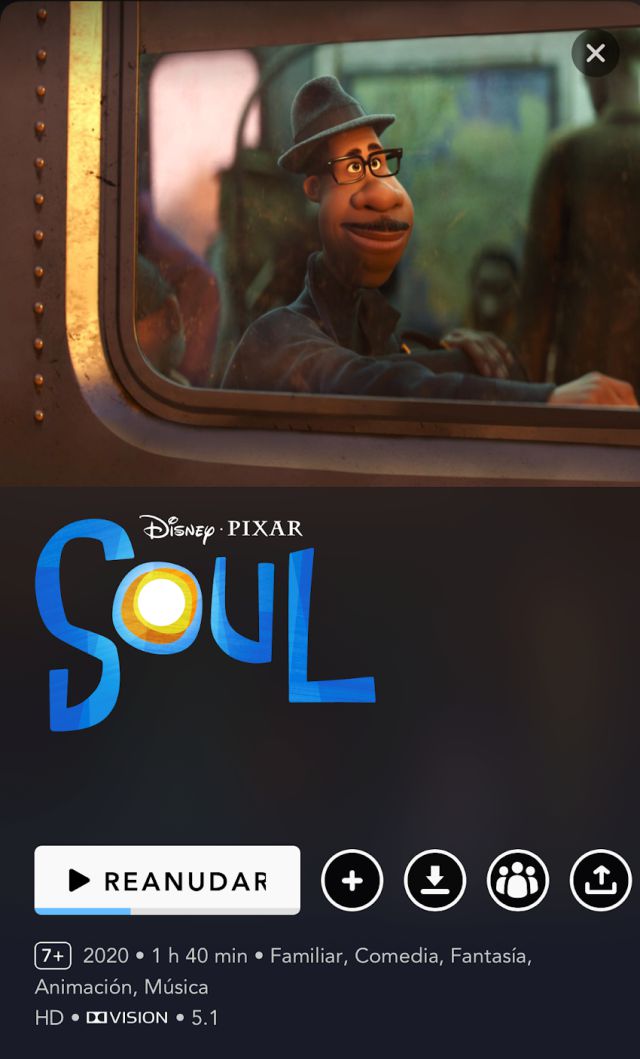 Rating: 10
Performance
The A14 Bionic chip has considerably improved battery management and multi-application functions, which has placed this terminal as one of the most powerful and stable of this year. Its 4 GB of Ram is well managed and taking into account that there are models with 64, 128 or 256 GB of storage, the processor can handle all this without much effort. The team had no compatibility problems of any kind, either with the screen projection function with Android Smart TVs or directly with Airplay.
Services such as Alexa, Google Assistant, Ring systems, Furbo, Hue from Philips including Hue Sync, synchronization with the Huawei FreeBuds Pro, the Tone Free and the LG Xboom PL7 speaker with everything and its app to control it flowed without collapses, even what We use it to activate the Xbox Series X and to monitor a computer through the AMD Link app.
Games like Free Fire run at their highest visual level and virtually any video game ran smoothly.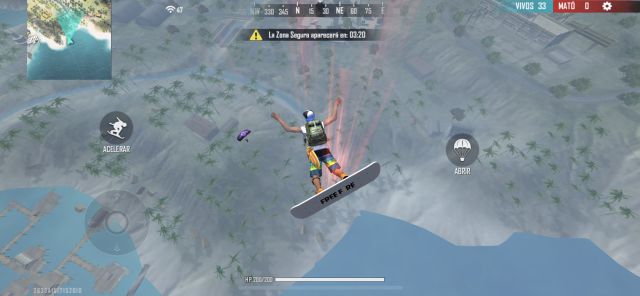 Performance Rating: 10
Audio
It integrates Dolby Atmos with the ability to read and play high-resolution audio tracks such as those of the Tidal service or FLAC files, however, it is also compatible with 360 audio services.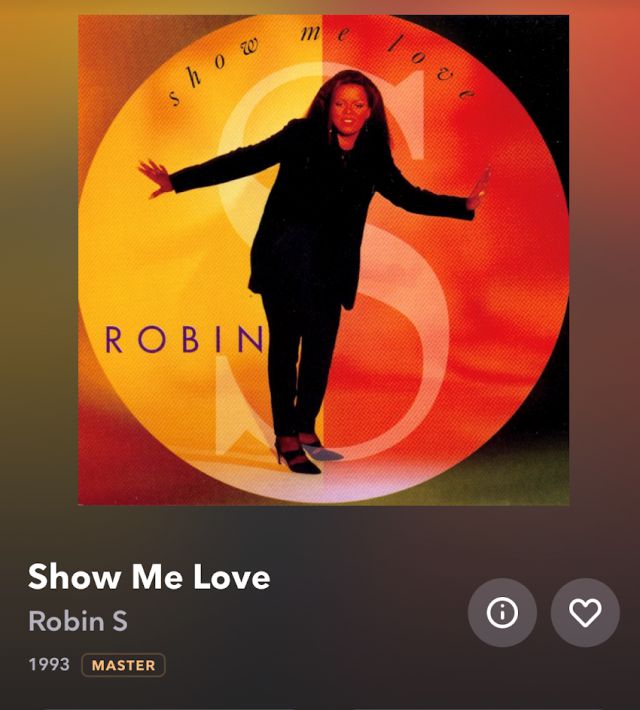 The team's speakers sound spectacular for the size of the device, although the bass is perceived in a subtle way. What's really amazing is how Dolby Atmos movies are heard from the speakers.
Audio Rating: 10
Drums
This was the Achilles heel of most Apple smartphones, but in this team, despite having only 2227 mAh, the energy management by the chip and the balance that the OLED screen gives it, finally make the smartphone last. a full day under normal use. As an enthusiast, he gave us 12 hours, which is good, taking into account that other teams from previous shelves did not reach those times. We can see that this is thanks to the fact that it automatically deactivates apps that consume a lot of data and therefore energy, which we thought was very good.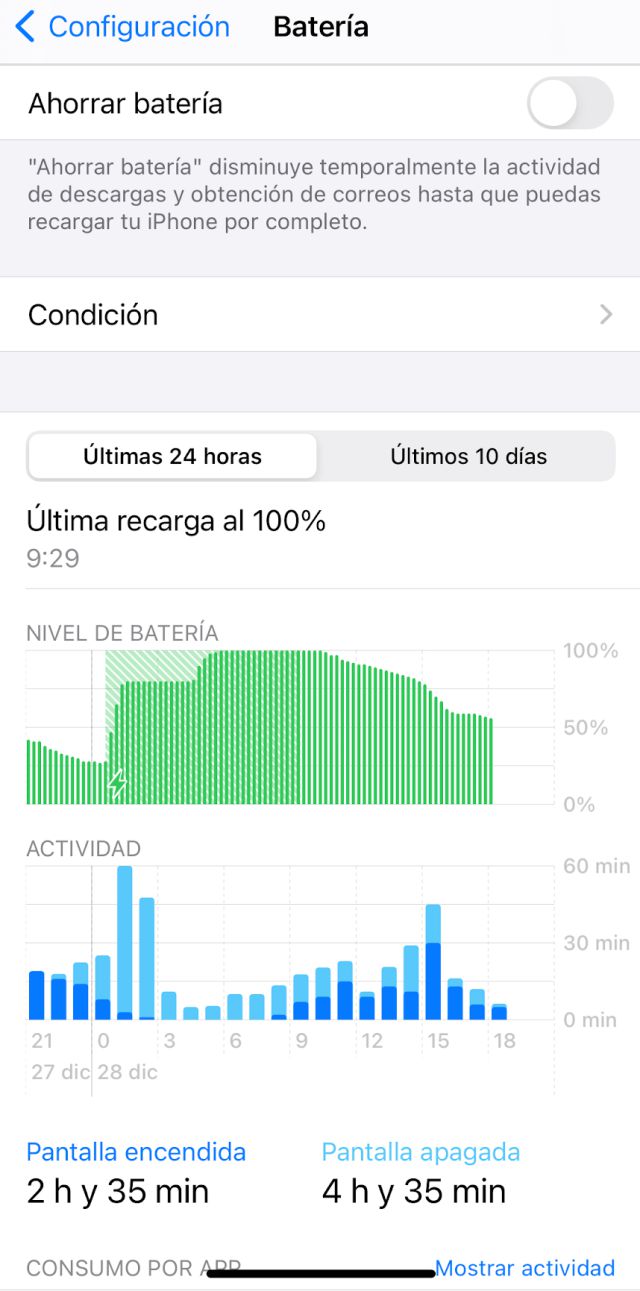 Its fast charge is only 20W and it can also be charged wirelessly at 12w.
Battery rating: 9.5
Peripherals and memory
The fact of not having a charger and headphones, as well as only including a cable that is not compatible with previous chargers, deducts points. As is typical of the brand, the fact that you cannot expand its memory and dispense with a 3.5 mm adapter to connect wired headphones, leaves it as one of the least offered in this section
Memory and Peripherals Rating: 7.5
Design
He was one of the few who took a step back in terms of design, but in a positive way, since there are people who like equipment of reduced sizes that allow them to be kept in their pockets without representing something cumbersome, however, it takes one of the more comfortable and minimalist designs that the brand has had with a glass finish that makes it look good.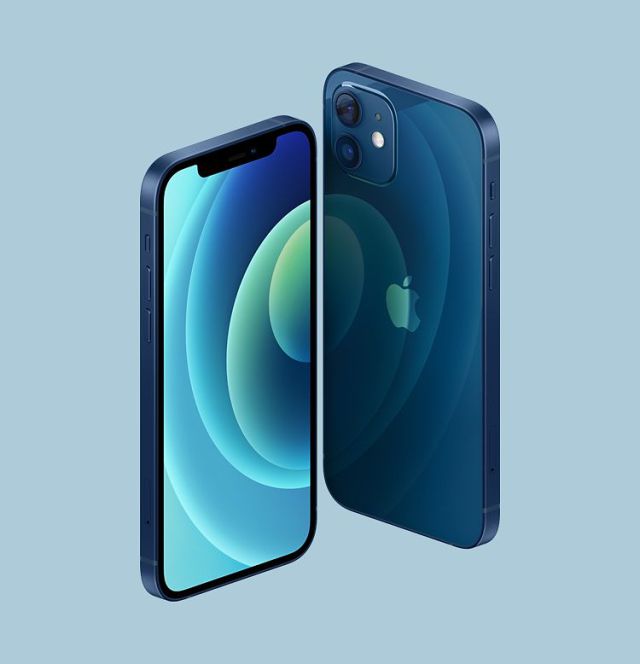 Design Rating: 9.5
OS
Definitely this was the year of iOS 14, since by much it represented stability and compatibility, the fact of opening up to other systems by integrating AirPlay or Apple TV itself, makes the iPhone 12 Mini can be used in many ways and they really do. comfortable, allowing us to forget about the famous restrictions of the brand. There are absences like Fortnite that gamers or xCloud may miss as a window into the future of video games, but if these are not your priorities, we are facing one of the best terminals of this 2020.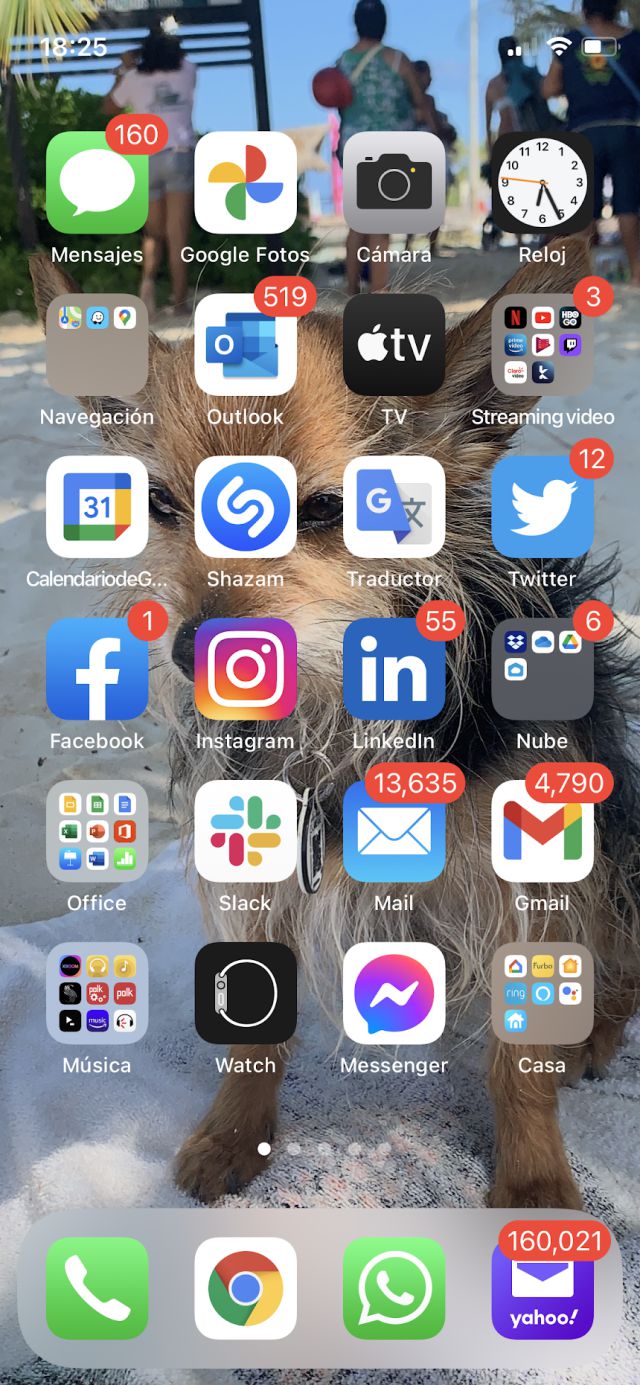 Operating system rating: 10
CONCLUSION
Apple has subtly taken a robust step into the smartphone arena with its smaller rig. It offers the best hardware performance of your linear with one of the most stable operating systems of this year. Without a doubt, the iPhone 12 Mini is the option to consider this 2020 for all that it represents, stability with the best of all the sections in a balance that the user will appreciate.
THE BEST
Its performance and stability
OLED display
Sound from external speakers
The most stable operating system
WORST
Does not include headphones
Does not include charger
The included cable is not compatible with older chargers
Final score: 9.4