The iconic dance saga celebrates its 10th anniversary with a delivery that bets on musical variety and gameplay improvements.
There is no November without Just Dance, and the Christmas campaign would not be the same without the annual date with this saga of Ubisoft that has been taking us out to dance for ten years. The name of this music videogame has its origin in the homonymous theme of Lady Gaga, and its philosophy is based on the claim of an activity where age, origin, gender, or experience matter: you just have to dance.
In this decade, the saga has grown since its unfortunate beginnings on Wii. Inspired by a musical minigame by Rayman Rabbids 2, the first edition of Just Dance sinned from simple and imprecise in its controls. Just Dance 2 learned from mistakes and offered improvements in its playability, new modes and a more complete multiplayer. Just Dance 3 opened to PlayStation 3 and Xbox 360 with a karaoke function. After Just Dance 4, with new game modes, Just Dance 2014 arrived with the World Dance Floor online mode. Just Dance 2015 incorporated, in addition to a news board and a challenge system, Just Dance Controller, smartphone application to turn this into a dance peripheral. Just Dance 2016 started Just Dance Unlimited, a subscription program through which to access a much broader song catalog, with themes from past editions. Just Dance 2017 incorporated Nintendo Switch between the usual platforms, and Just Dance Machine, a new dance mode in which we loaded the fuel of a spaceship by completing dance sequences. Just Dance 2018 came with Kids, a mode dedicated to the little ones, with choreographies designed to work their musical and psychomotor sense. The latest published edition of the saga brought a more intuitive menu, without major innovations.
Happy 10th anniversary
Just Dance 2020 commemorates the ten years in which we have made our hall a dance floor in which all audiences are welcome. Shot on occasion of casual play, it is a positive game that presents dance as a fun, healthy and social activity in which no matter the skill or physical form: just the desire to enjoy and let go. From November 5, the dance party will be available on PlayStation 4, Xbox One, Nintendo Switch, Wii and Google Stadia.
In this new edition, the menu is so well organized that it was released last year accompanied by a perfect location. At the aesthetic level, psychedelia is maintained within the dance sequences, and the songs are heard with impeccable sharpness. We also keep our dancer card, which we can customize with avatars, titles and funds that we will obtain as we overcome challenges within the game. Likewise, the progression system in Just Dance 2020 has been enhanced, with more internal rewards for overcoming dances that unlock alternative and more demanding dances of the same song.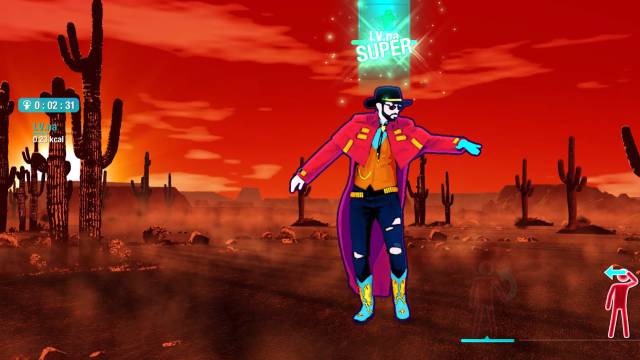 As we get mojo by overcoming challenges and leveling up, we can invest it in the candy machine to get the game's collectibles: avatars, stickers, titles and funds. We have noticed that the animation time in the use of said machine has been reduced, which greatly speeds up the process of obtaining such awards.
Just Dance 2020 includes a beautiful tribute to the history of its saga: All Stars, a journey along the most iconic themes of all editions of Just Dance, which will awaken nostalgia and bring freshness to the basic mode. We would have liked, on the other hand, that this mode served as a playful document, providing data on the development of this famous musical saga.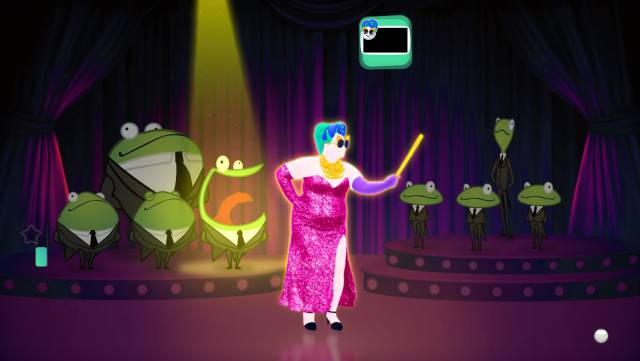 As for the list of songs in the main mode, just like last year Asian pop triumphs, although we find pop and R&B themes by fashion artists such as Ariana Grande, Dua Lipa or even newer songs – like the iconic Everybody by Backstreet Boys—, seventies, country and from different countries of the balloons, which opens the musical range to multiple tastes. Likewise, thematic playlists are maintained, to which we can also add our customized lists. Sweat mode also remains, with which the dancing time and the calories burned will be counted.
Like other editions, we found censored sexual references in some songs, which we understand as a decision to bring the issues closer to all audiences without consequences on the age rating. However, it is missing that this is an option that can be activated to suit the user.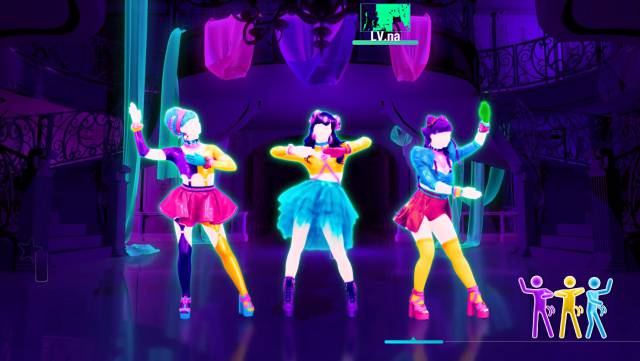 Dancing is for everyone
The game system follows the same intuitive formula for all audiences and it has worked throughout the saga: we stand next to a Profe and imitate his movements as if we looked in a mirror. In the lower right corner the pictograms announce the following steps and on the left we will see the karaoke mode if we want to accompany our dance with the voice. Our performance will be valued based on how our right hand coincides with that of the Profe, in ratings that will go from "ok" to "perfect" and will add up to a meter in which we will obtain stars that will score globally in our song. Our record will be maintained both in the themes included in the 2020 edition, and in those we have danced in Just Dance Unlimited. As for the difficulty of the themes, we find a wide variety of easy themes, normal to the most extreme, unlockable after advancing in the initial songs. As for the choreographies, we can interpret them from 1 to 6 players, which makes multiplayer a very attractive option for parties or family gatherings.
As for the gameplay, Just Dance 2020 allows, on PS4, three means of motion detection: the camera, the Just Controller application and the Move. In our case, we have not been able to access the smartphone application, since it will be available with the launch of the game and, on the other hand, we have always found the least ergonomic means to dance. On the other hand, we are glad to have verified that the accuracy of the camera has improved markedly with respect to previous editions, although sometimes it is not perfect in small or dimly lit rooms.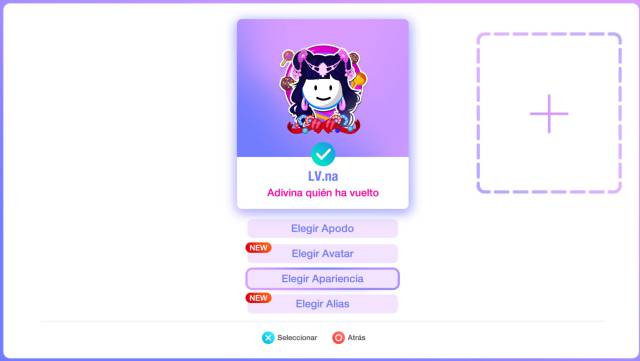 Kids Mode remains in this new edition, with simple and fun choreographies for the little ones, designed to develop their psychomotor capacity, and with a grading system even kinder than the base game. In this installment, however, Disney themes are missing that, on the other hand, we will see in Unlimited.
Dance as a social space
The Just Dance Unlimited subscription system continues to be maintained and, as we have said, our progress is preserved in the songs danced from previous editions. According to our assiduity in Just Dance 2020, it is possible that the 41 themes of this edition end up becoming insufficient, which we value with the program, in which there is a trial period. Also, in World Dance Floor we can access Unlimited songs, even if we are not subscribed.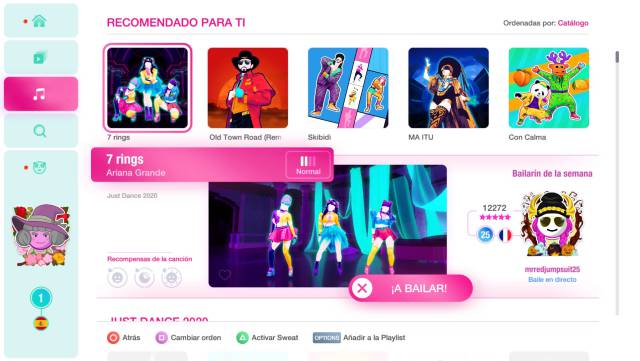 World Dance Floor continues, for the moment, with the challenges of the previous edition: tournaments, battles between groups and mass fighting against the boss. It is possible to see, after the launch, the evolution of an online mode with good connectivity that has maintained a positive climate, while promoting healthy competitiveness. The virtual social component of Autodance is also maintained, with which fragments of our actions that we can share on our social networks are recorded.
All in all, Just Dance 2020 continues to be a benchmark in the musical genre. Thus, it is a title that opens the arms to the public outside of video games, and also to players who like a fun experience and in which to leave aside personal complexes. The dance in Just Dance does not require a spectacular physical form, or experience on the dance floor: you just want to have fun, with the simplicity offered by the video media.
This game has been analyzed in its version for PS4.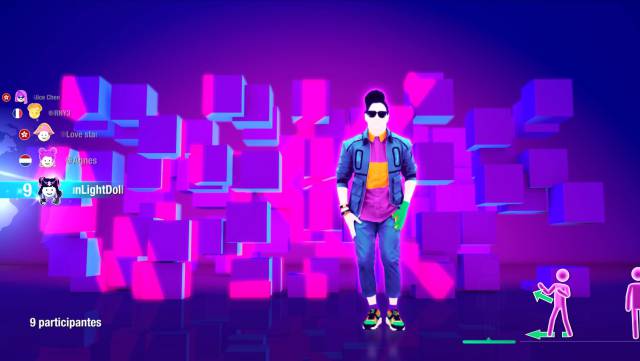 CONCLUSION
Just Dance 2020 commemorates ten years of a musical saga that claims dance as a fun, healthy and welcoming activity for all audiences. It maintains its positive spirit in a virtual dance floor in which everyone, regardless of their physical form and experience, is welcome. In this new edition the All Stars mode is added, which honors the history of the saga; an assortment of songs with different musical genres and a much improved playability. However, for the most assiduous dancers, the 41 songs fall short, so they should assess whether they prefer to subscribe to Just Dance Unlimited.
THE BEST
Gameplay greatly improved with PlayStation camera
Repertoire of songs with different genres
More complete progression system
WORST
41 songs may be insufficient for the most regulars.
The familiar filter of the songs is not optional.
Very good
Remarkable game that we will enjoy and remember. A good purchase, highly recommended for lovers of the genre. It is well taken care of at all levels.