At the holidays, Just Dance turns our living room back into a dance floor.
There is no Christmas without Just Dance. Every year, the most dancing players look forward to the new installment of this Ubisoft saga. Winter parties are the best time to turn the living room into a dance floor for the whole family, since dancing is a very welcome activity at festive gatherings and where everyone is welcome. Last year, we had an edition that commemorated 10 years of history of one of the most relevant video-play series in the musical genre. This year, marked by the coronavirus, Just Dance became one of the video games that made our confinement more bearable, especially after Ubisoft granted a free month of Just Dance Unlimited. Today we review Just Dance 2021, available for PS4, Xbox One, PS5, Xbox Series X, Google Stadia, and Nintendo Switch.
Everybody on the track!
In dark times, we welcome joyful and carefree video games with open arms. Just as Animal Crossing New Horizons was the virtual oasis for many players during the quarantine, Just Dance 2021 presents another year to rejoice in a strange Christmas, where family gatherings will be reduced and many of us will continue to be away from our loved ones. The spirit of the saga remains present and alive in this new edition: dancing is a healthy and fun exercise for everyone. Both veterans of video games, as the lay public, adults and children are welcome to this dance floor where the only instruction is to imitate the movements of the dance monitor that will represent the choreography before us. Without judgment or embarrassment, the only requirement to enjoy Just Dance is the desire to have fun and we do not need an exceptional physical form.
Like the last installments, Just Dance remains very intuitive and with a very comfortable navigation. The graphics continue with the usual psychedelic and festive aesthetic, with dancers without a defined face so that we can easily identify with them. The music is heard with an impeccable clarity, and in all the songs we have a karaoke version so that the lyrics accompany us.
The same old song (and the one we like)
Just Dance 2021 maintains a formula without great news, with the same modes of recent years: we will be able to access thematic lists or individual songs to give our best, and the precision of our movements will be scored with ratings ranging from " OK "to" Perfect ", to add up on a star scale. Sometimes, we will be offered the movements "Yeah", which will give us a "Perfect" just by hitting it. At the end, we will receive a count of all the correct notes and we will level up.
We will also get mojo with the songs and daily challenges completed and we can use it to get collectibles such as avatars, stickers or titles. We can also unlock new choreographic versions of the same song if we meet other challenges, such as dancing the same theme five times. This decision, which we saw in the last edition, keeps interest fresh. However, the mecha of Just Dance 2021 will be short, as we will explore later.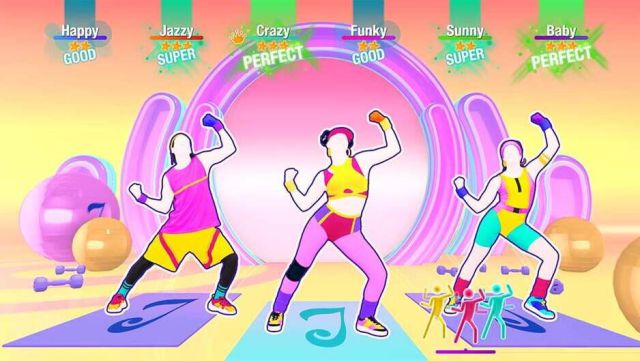 We have the usual Kids Mode, with a selection of children's themes designed for the little ones in the house, and a series of choreographies designed to stimulate their psychomotor capacity. The score here will be much kinder, since the goal is to encourage children to enter the world of dance for the mere pleasure of moving to the rhythm of the music and without competitive bragging.
It should be noted that in this edition we can play up to 6 people at the same time, which opens us up to very nice interactions with our colleagues. Regarding the competition, we continue to have the World Dance Floor available, a world dance floor where we will meet with dancers from all over the planet to participate in three-song tournaments, after which we will enter a global classification in which we can keep scoring points if we keep participating. In this way, we can continue to enjoy songs that are not available in the 2021 edition and we will encourage ourselves to improve ourselves in each tournament. As these are brief, we will get hooked on linking several competitions with the aim of perfecting our score.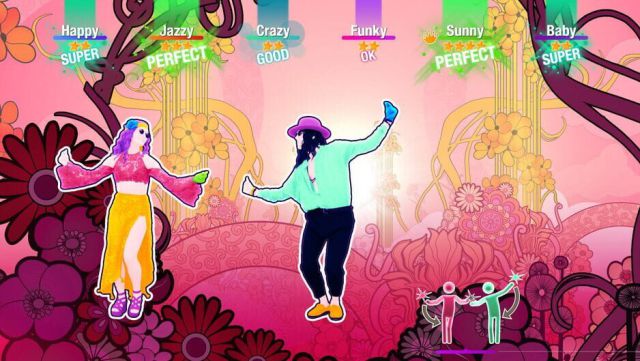 As in other editions, we can compose our own list of songs. If we decide to go from song to song, we will have the Quick Play option, in which the game will choose themes randomly so that we do not remain undecided in the menu. If we choose a single song, at the end we will be offered a suggestion of more similar themes to continue with the dance session.
Variety of genres for a short party
However, Just Dance 2021 continues to sin from the same commercial strategy as previous editions, and that is to offer a catalog that we can explore in a week to encourage us to subscribe to Unlimited. The list of more than forty songs, with their alternative versions, ends up falling short if we are regular dancers and decide to make this game one of our exercise routines. On the other hand, we praise the variety of the selection of themes, in which we find dance music classics like Bailando (Paradisio), indie pop hits like Dance Monkey (Tones and I), hip-hop Eminem and his Without Me or the mythical In The Navy (covered by The Sunlight Shakers).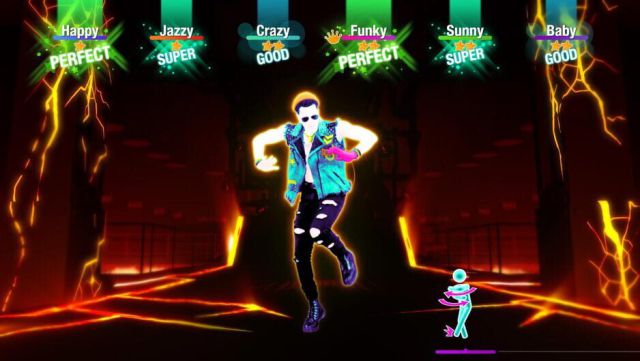 We understand that Ubisoft's intention is to create an incentive to switch to Unlimited, the subscription program through which we access a much more generous catalog of songs, with songs from previous editions and new additions that are added over time. It is easy to be tempted to acquire it, especially if we are regular players to whom the musical menu of 2021 will know little. However, if our intention is only to release the game in spaced home meetings, we can be content with what this edition offers. On the other hand, further innovation of modes or the return of fun additions such as the Dance Lab of 2018 is missing.
Bad fall in the generational jump
However, it is worth talking about the biggest disappointment that this Just Dance 2021 has meant: its adaptation to PlayStation 5. While in previous versions we could use the camera or Move to dance, this version only supports the mobile device and the Just Dance application. Controller. There is currently no support for Sony's HD camera, which has prompted a number of complaints and requests on the Ubisoft forums. With the mobile, the precision is quite correct, even better than what we had experienced in previous editions. However, we maintain that this mode is the least ergonomic for dancing. It is uncomfortable to hold the mobile all the time while we indulge in the dance, and we are aware that it can be dangerous if at some point we have an accident with the device. In addition, it is an impediment for the smallest of the house: they do not usually have their own mobile and even dancing with the device in hand is not the most advisable at certain ages. If we have straps for the phone, we would advise to make use of it while during our dance sessions.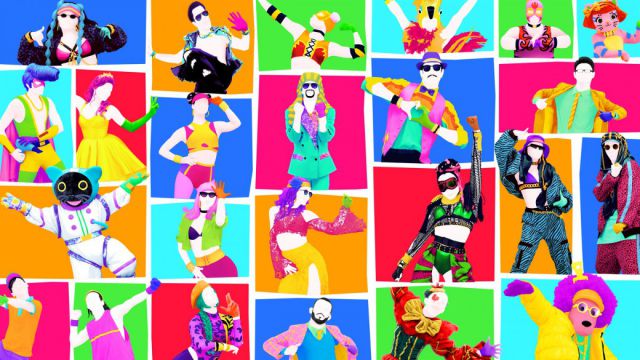 Despite its continuity, and a gameplay poorly adapted to the new generation, Just Dance 2021 becomes enjoyable, and we hope that camera and Move support will be incorporated shortly. All in all, dance is an experience in which we will rejoice during the moments that we need joy on a strange Christmas or, simply, because we want to exercise in a healthy way or without major demands.
This game has been analyzed in its version for PS4 and PS5.
CONCLUSION
Just Dance 2021 returns to make us happy a strange Christmas and in a way it succeeds. Without innovating its usual formula, it gives us a catalog of songs of varied genres and affordable choreographies for the whole family. The spirit of presenting dance as a healthy and fun activity for everyone is still present, but in this edition we noticed a couple of shortcomings. More dance modes are missed that extend the life of the game without resorting to Just Dance Unlimited, although this program is designed for regular dancers. Also, it was a mistake that the PlayStation 5 edition can only be played with the Just Controller mobile application.
THE BEST
A catalog of songs of various genres.
Intuitive and affordable.
The dance itself presented as a friendly and healthy activity.
WORST
PlayStation 5 only supports mobile support with Just Dance Controller.
More variety of modes is missing.
For regular players, the game has a short life.
Very good
A game with a remarkable finish that we will enjoy and remember. A good buy, highly recommended for lovers of the genre. It is well cared for at all levels.