After several weeks with countless games on sale, Valve's summer store for PC gaming is nearing its end.
Steam summer deals come to an end. Since June 25, thousands of titles on Valve's digital PC video game platform have had discounts of greater or lesser percentage compared to their usual price; some of them real desire that, perhaps, you have been overlooked. Today is the last day, at 19:00 (CEST) the sales will end and all the titles will recover their usual price. We collect all our publications.
The best discounts of the summer offers on Steam
From FreeGameTips we have been collecting in different publications a great selection of offers according to prices, collections, price limits (such as one euro or five euros), sagas, collections and genres. He has given a lot of himself, so below we list all of them with a direct link to each title individually. We indicate, as you can see, the discount percentage applied, the resulting price and the previous price so that you can assess whether it is really worth it.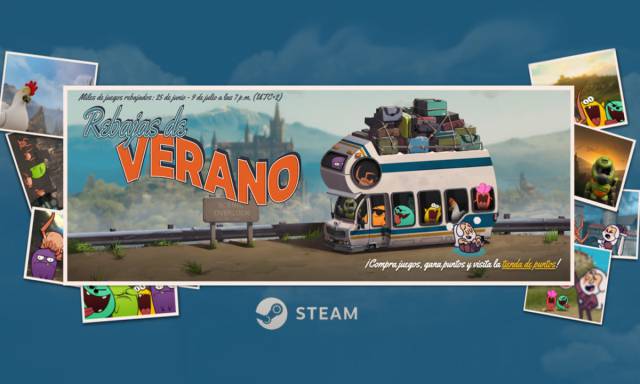 Finally, today is also the last day to qualify for the € 5 bonus for every purchase that equals or exceeds € 30. For example, we add a series of titles to the cart and it gives a total of 37 euros. In that case, we can immediately apply that discount and make a payment of 32 euros. Without further ado, we invite you to find your games for this summer until today at 19:00 (CEST).
Steam deals: jewelry and bargains in the summer sales
Summer deals on Steam: 11 featured games for less than 1 euro
Steam Offers: 16 essential games for less than 5 euros
Steam: offers in the Elder Scrolls saga with up to 70% discount
Offers on Steam: Baldur's Gate, Neverwinter Nights and more, with 50% discount
Steam sales | Dragon Ball Z: Kakarot, Tekken 7, Soul Calibur 6 and more
EA deals on Steam: Star Wars, Dragon Age, Unravel, Need for Speed ​​Heat and more
Summer Deals on Steam: 10 Adventure Games You Can't Miss
Summer deals on Steam: 8 independent jewels with great discounts
Steam Deals: 10 must-have RPGs at a reduced price
Steam Deals: 9 AAA action-shooter games hard to forget
Summer deals on Steam: 10 games for lovers of strategy and management
Summer deals on Steam: 10 sports games to continue the season