Nintendo's ordeal of its portable console within a few months of hitting the market was a turning point for the machine and its users.
Nintendo Japan announced last September that it was ceasing production of its latest portable console, Nintendo 3DS; a product wrapped in success, but also that of a path full of vicissitudes, reinventions and changes where the story did not start as well as it would later on. More than nine years have passed since then, when stereoscopic technology without the need for glasses became known as the new attempt by the Japanese firm to innovate, a story that invites reflection and that showed, above all, that the launch price of a console is a fundamental aspect.
Because the 75.87 million units sold of the six models that make up the Nintendo 3DS ecosystem are the product of a constant, dedicated and specific library of titles, with works that were thought from the beginning to be played on pocket hardware.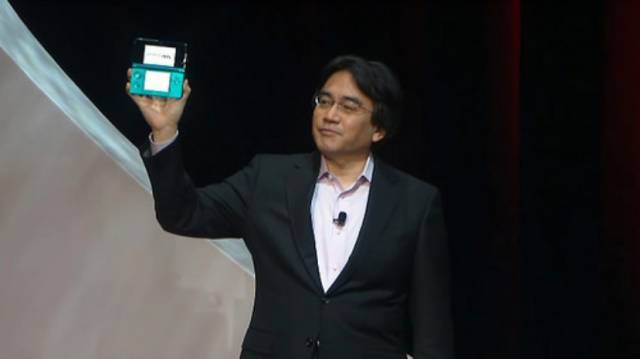 Satoru Iwata, President of Nintendo, at E3 2010.
However, those 249 euros of launch in Europe (249 dollars in the United States) without a title per flag such as those that would come in the months and subsequent courses would end up showing the need for a surprising price reduction, rarely seen; with the anger that this entailed in the community of loyal first buyers (the so-called early adopters) and an apology in the form of 20 video games, a dozen of NES and another of Game Boy Advance. That gift, wrapped under the name of 'Nintendo 3DS Ambassador Program', is something that some may not remember or know; but that others cannot forget. Now, seen in perspective, it even makes us half smile.
How it all started: Nintendo 3DS and a risky launch
Let's look back at that E3 2010 when Nintendo presented the successor to the Nintendo DS in style. A new generation of portable consoles that would respect, as Iwata wanted, to maintain the essence of the dual-screen machine; the one that through Brain Training, Nintendogs and perennial names like the plumber and pocket monsters would lead the system to another dimension, this time not literally, with a market segment that had never even felt interest in the sector of the electronic leisure. 3DS wanted to evolve a revolutionary formula by detaching itself from the glasses to view content in three dimensions. For a teenager it was something like traveling to the moon.

Animal Crossing: New Leaf was unveiled at E3 2010. It had no name then; it would take us three years to have it.
Understanding it was not enough with a video, nor with a text: you had to try it. 3DS wanted to offer a unique, immersive, responsive experience. Adjectives that fit perfectly with the philosophy of the Miyamoto, Itoi, Tanabe, Koizumi and other magicians without the need for a wand. The illusion was palpable in the environment; both in Los Angeles and in Spain. Both in those who then saw E3 in streaming only at 360p resolution after returning from high school and those who then covered the information in Spanish for an entire country. Nintendo 3DS aroused interest and that conference from the Nokia Theater in Los Angeles, around 10:30 in the morning local time on June 15, was going to let a perfectly uniformed Satoru Iwata be the master of ceremonies, in charge of remove from the jacket a prototype of his new proposal in Aqua Blue color.
"Try and see"
It got long that summer. As usual in Spain, Rafael Nadal won Roland Garros and, as however was not customary, the national football team sealed his name in South Africa. But there was something in the environment that overlapped the wishes of thousands of young people, that we tried to explain to our parents and friends what that Nintendo 3DS was. It used to go wrong: once again, it had to be tried. Nintendo Ibérica was aware of this and, shortly after the beginning of 2011, it extended the public test sessions of the console in the Spanish market through what they called "Test and you will see", a sort of national tour with different meeting points so that everyone who wanted, both adults and minors accompanied by an adult, had their first contact with the new dual-screen laptop.
Getting a place was not easy, but more than one of us got a place in a certain place near Atocha, Madrid, to stop wishing and start feeling, even for just over an hour, on that morning of a weekend in February 2011. Super Street Fighter IV 3D Edition, Pro Evolution Soccer 2011, Nintendogs + Cats, Kid Icarus: Uprising, The Legend of Zelda: Ocarina of Time 3D, Resident Evil: Mercenaries … To that we had to add the reality card test increased. For a teenager it was like something like being on the moon.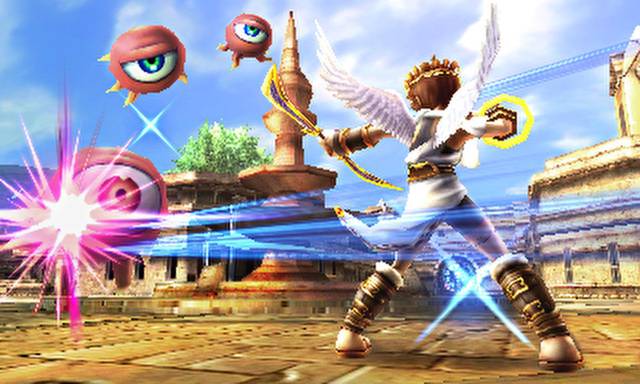 Kid Icarus: Uprising (2012), remembered as one of the true exclusive emblems of the console.
The summer of 2010 was long, but that last month until the console hit stores was even longer. Japan would receive it at the end of February 2011; The West had to wait another month, until March 25, although as usual then a couple of days before the SMS of the best-known chain stores began to ring to tell that that Wednesday afternoon, that March 23, Nintendo 3DS was beginning to pre-sell.
And that's how it all began, with a reduced game catalog … but with infinite possibilities. No sign of the plumber, no sign of other iconic names that could well have prompted the launch of the machine in those early bars. Patience is what the first buyers needed, those who paid the 249 euros product of many months of payments and errands. The icing on the cake would have been to have The Legend of Zelda: Ocarina of Time 3D, but we had to wait until June despite the fact that it was one of the games with which the console was promoted in the magazines and digital media of the moment.
That need to wait translated into a more than timid in-store start for the 3DS, which hit the market in two colors in the West: black and blue (red, available in Japan, would come later). Since the Grezzo remake of the Ocarina story was not enough, Nintendo made the decision on July 28, 2011 to announce a radical reduction in the price of its new product: from 25,000 yen to 15,000 yen; from $ 249 to $ 169.99; from 249 euros to 169.99 euros. Four months had passed. Unheard.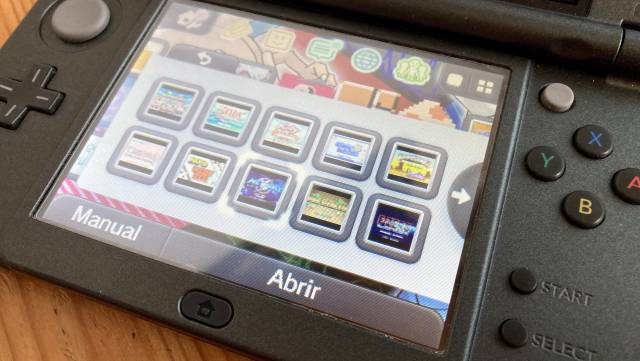 GBA Game Collection from the Ambassador Program.
The Nintendo website did not walk with half measures and presented the 'Nintendo 3DS Ambassador Program': "Nintendo had already lowered the price of its consoles in the past with the aim of increasing the population of players, but never in the Nintendo's history had been made in the 6 months following the launch such a significant cut in the price of tariff ", they declared. "We understand that this may cause a loss of trust among all of our loyal fans who have shown their support for the Nintendo 3DS system from the beginning. Nothing is further from our intention ", assumes the document, still public.
Therefore, in response to consumers who had paid 80 euros more than what it was going to cost from August 12, 2011, the Japanese firm started a loyalty program based on a gift of 20 video games, 10 from NES and others. 10 GBA games. At that time we did not know it, but despite the eventual arrival of the Virtual Console to the eShop they were never going to end up being sold separately: they were going to be, and continue to be, an exclusive element for members of the 'Program of Nintendo 3DS Ambassadors'.

When you start the 'Ambassador Program' from the menu you can see this 4:00 minute video where nothing happens, really. It is a certificate of authenticity.
The requirement? Very simple: to receive the games, simply connect to the Internet with a Nintendo 3DS and access the eShop at least once before 23:59 (CEST) on August 11. With that done, as of September 1, 2011 you could download Mario & Yoshi, NES Open Tournament Golf, Donkey Kong Jr., Ballon Fight, Ice Climber, Zelda II: The Adventure of Link, Wreching Crew, The legend of Zelda, Metroid and Super Mario Bros. Also, on December 16 of that year the GBA would be the following to arrive: F-Zero: Maximum Velocity, Super Mario Advance 3: Yoshi's Island, The Legend of Zelda: Minish Cap, Fire Emblem: The Sacred Stones, Kirby & The Amazing Mirror, Mario Kart: Super Circuit, Mario vs. Donkey Kong, Metroid Fusion, Wario Land 4, and WarioWare, Inc .: Mega Microgames.
There were download tutorials, guides, debates about whether it would have been better to include this or that … Reviews of all kinds, but the truth is that the emulation was quite good, compatible with the console's sleep mode and, in short, a flavor bittersweet that did not make up for the 80 euros difference that the initial players would never see again, except for that other emblem that is still on the start menu of a few million users.
From that moment on, with Super Mario 3D Land and Mario Kart 7 by the end of the year, what started as a downhill began to be an uphill; one full of difficulties, but also of successes. A library of titles to remember with millions of faithful around the world, as we will see below.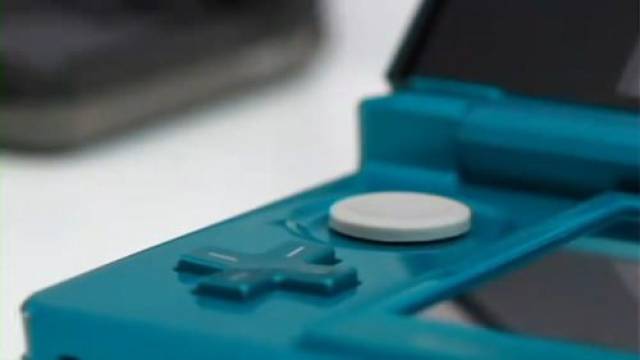 The stick sliding of the final model of Nintendo 3DS is different from the one that was introduced in 2010.
Nintendo 3DS in figures, what mark does it leave in the history of the video game?
At FreeGameTips we usually like to talk about sales figures and interpret data. It would be wrong to compare the numbers of Nintendo 3DS with those of its predecessor, Nintendo DS, since we are talking about an extraordinary product capable of shipping more than 154 million consoles around the planet, the highest record in the medium only behind PlayStation two.
Things did not start badly for the current protagonist. According to official data, that first month of March 2011 (which was the one that closed that fiscal year), Nintendo distributed no less than 3.61 million units worldwide, with a particularly good reception in North America (1.36 of those million). To put it in context, the Nintendo Switch – launched on March 3, 2017 – posted total sales of 2.74 million units worldwide. A more discreet figure that, thanks to an extraordinary first year of software, driven especially by works such as Mario Kart 8 Deluxe, The Legend of Zelda: Breath of the Wild or Super Mario Odyssey, allowed another 17.79 million to be accumulated in the following year units, bringing the figure to about 20 million consoles in just thirteen months.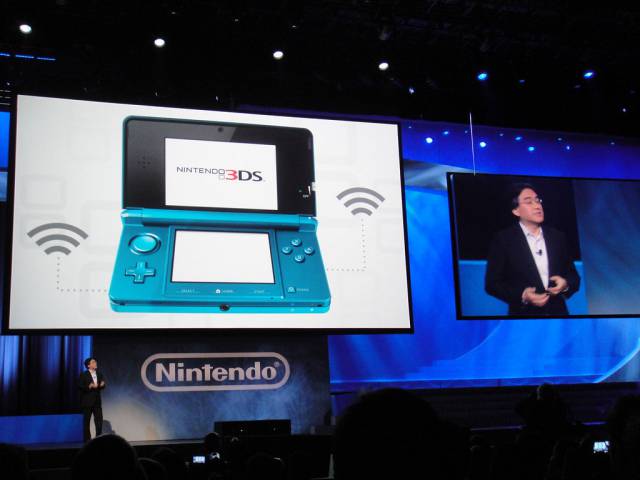 E3 2010, Nintendo 3DS presentation
Nintendo 3DS was not able to do something similar despite being a product at a lower price. 2011 was a particular year for the industry, with a Wii that began to say goodbye little by little to stores and a generation of PS3 and Xbox 360 where it was increasingly easier to enter its ecosystem given the wide range of models and prices available.
However, the fiscal year 2011-12 was sustained with 17.13 million units, going back especially in the Christmas quarter thanks to two names: Super Mario 3D Land and Mario Kart 7. The situation invited optimism; the catalog for the future was spectacular — Kid Icarus Uprising, Resident Evil Revelations and Animal Crossing: New Leaf were next in the first party catalog. Despite the doubts that Nintendo 3DS raised in 2012, boosted that summer by the arrival of Nintendo 3DS XL and New Super Mario Bros. 2, the company reached March 2013 with 31.10 million units sold while trying to reconnect its space in the market with the Wii U, which led to communication problems as it did not know exactly differentiated from its predecessor and, again, a price that in the long run would be too high a barrier (349 euros of launch in Europe for its 32-inch model). GB, more than what Nintendo Switch would cost five years later, 329 euros as RRP).
And 2013 arrived, which is for many one of the best years in the history of any Nintendo console. The list of names leaves no room for doubt, with the final climax that Pokémon X / Y would mean at the end of the course: Nintendo 3DS was here to stay. Because talking about 2013 means talking about a lineup made up of Monster Hunter 3 Ultimate, Luigi's Mansion 2, Fire Emblem: Awakening, Donkey Kong Country Returns 3D, Animal Crossing: New Leaf (which was made to pray away from Japan), Phoenix Wright: Ace Attorney – Dual Destinies, Castlevania: Lords of Shadow – Mirror of Fate, Mario & Luigi: Dream Team, Pokémon X / Y, Bravely Default and The Legend of Zelda: A Link Between Worlds. It is hard to remember them all in a rush … and they are not all those who scored that year.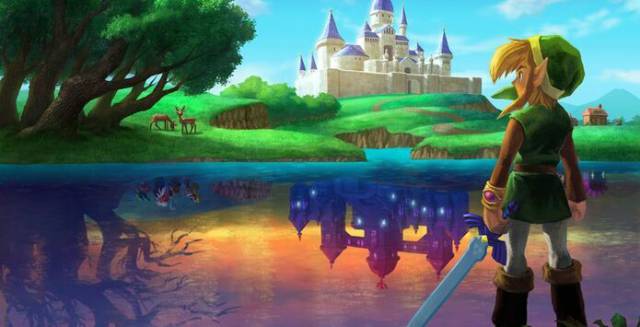 The Legend of Zelda: A Link Between Worlds (2013)
Obviously, this library of titles and the arrival of Nintendo 2DS in September together with Pokémon X / Y, which dispensed with stereoscopic 3D and hinges to fit in a RRP of 129 euros, raised the total sales figures of the family to 43.33 million of units in March 2014, when a new turning point was marked for the machine. Because 2014 was not a good year for Nintendo, in general. Neither Wii U could get off the ground despite having great exclusives underway, nor did 3DS know how to maintain that pace of monthly releases from the previous year. Economic and financial difficulties. Super Smash Bros. for 3DS / Wii U and Pokémon Omega Ruby / Sapphire Alga have arrived; However, for that year only another 9 million units were shipped, well below the previous year and a sign that something was wrong. If the console was unable to distribute more than 10 million units per year in the main markets with only three years of life … it was necessary to give a boost in some way.
How? As the Kyoto firm knows best, which would live in 2015 one of the most complex years in recent times due to the death of the always remembered Satoru Iwata, responsible for the consolidation of the double screen, the touch screen, the motion control and also to turn the Nintendo brand into a global label for all types of audiences. Late 2014 was a reboot for Nintendo 3DS in Japan, the first to receive New Nintendo 3DS and New Nintendo 3DS XL.
What would be the fourth and fifth models of the family would renew the range by improving the 3D effect (which would now have an eye-for-eye monitoring to avoid the problems of previous models when not looking straight ahead), a little more RAM memory was added , two additional triggers and a kind of second stick that solved the control of titles such as Monster Hunter and others that required more precise camera control.

New Nintendo 3DS introduced this second touch-sensitive stick; It does not move.
In Europe we had to wait until February 2015 to receive both models, so they missed the crucial Christmas moment and that year was closed with the aforementioned 9 million units, giving a total of 52.05 million in March 2015. What in a At that time it seemed like a console capable of keeping up with its predecessor was beginning to fade and, after all the economic problems, the departure of Mr. Iwata and the internal restructuring of the Kyoto offices, which would unify software departments for what was then We didn't even know what their next hardware would be, it was time to think about what would happen next.
The company, then redirected to the control of Tatsumi Kimishima, would begin to move towards what we would soon know as Nintendo NX (codename of Nintendo Switch) and, at the same time, the ambitious project of The Legend of Zelda led by Eiji Aonuma continued cementing what we now understand as Breath of the Wild.
It was necessary to end the life cycle of Nintendo 3DS with exclusive video games and a last triennium that would serve as a cushion before the sweet transition that the hybrid would assume, where projects were also going to be launched that, in another context, would have remained only in the portable platform. From The Legend of Zelda: Majora's Mask 3D through Pokémon Sun / Moon or Yo-kai Watch, largely responsible for the success of the platform in Japan, through Fire Emblem: Fates, Metroid: Samus Returns, Monster Hunter Generations Ultimate or Ever Oasis . All in all, in March 2016 the figure of 58.85 million was achieved and, at the end of that same moment in 2017, the figure amounted to 66.12 million consoles. It is necessary to make a point here regarding the outcome, since the entry to the market of Nintendo Switch radically changed the way the great N.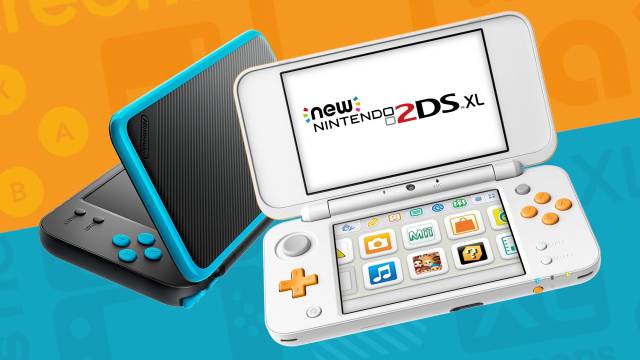 New Nintendo 2DS XL
One last impulse, New Nintendo 2DS XL, would take the screen width of the XL family and dispense with the three-dimensional effect to take care of being the icon in stores of recent years; in fact, it is still the model we find in stores today. Since then and until now, Nintendo 3DS has accumulated 75.87 million units throughout its useful life, with a certain margin of growth so that we can see that number grow a few hundred thousand more consoles, but not many more.
All in all, Nintendo 3DS has managed to place some 2 million consoles in Spain and a legacy that leaves more than fifty video games that we could qualify as unavoidable for any owner of the laptop. There are twenty, however, that can only claim to have a few, those twenty label names from the 'Nintendo 3DS Ambassador Program'.
References | Nintendo IR Data (3DS, NDS); Nintendo – Ambassador Program; GameReactor