Dontnod offers the first episode of his celebrated narrative video game completely free on PC, PlayStation 4 and Xbox One.
Dontnod has announced that it is now possible to download episode one of Life is Strange 2 for free on PC, PS4 and Xbox One since this past September 17, a new movement that serves to promote the complete adventure on all three platforms and animate thus for those who have not yet tried the game to acquire the full story. This has been shared by those responsible, confirming that we can now get hold of the first episode entitled Roads both on Steam for PC and on PS Store and Xbox Live for PS4 and Xbox One, respectively.
Exploring human feelings
Thus, as its title suggests, Roads is the beginning of a long journey in which its two protagonists will face complicated decisions that point directly to the nature of the human being, a title that follows the guidelines of the study itself and that already we have seen in other similar narrative proposals.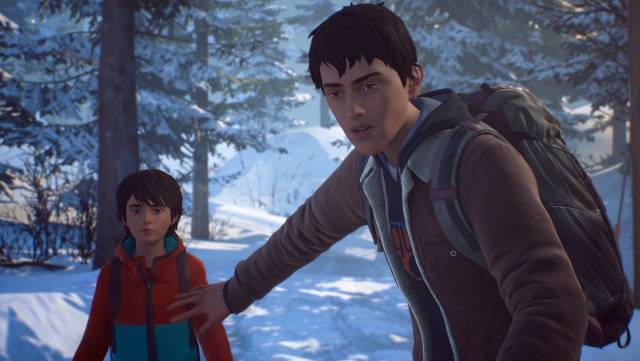 "After a tragic incident, brothers Sean and Daniel Diaz go on the run for fear of the police. As if this were not enough, it turns out that Daniel can now move objects with his mind, so the two brothers decide to head to Mexico. In his father's hometown, Puerto Lobos, they should be safe. From one day to the next, sixteen-year-old Sean takes over Daniel's care and must ensure his safety and well-being, in addition to teaching him what is right and what is wrong. Daniel's telekinesis becomes stronger and stronger, and Sean will have to lay down a series of rules, "says the official synopsis of the title.
Do not miss our different Reviews by episodes of Life is Strange 2 through the following link, especially that of this first episode that can now be downloaded for free on all platforms where it is available.