We celebrate those romances that have made us vibrate with emotion, and how the developers implement courtship in the mechanics and narrative.
We love video games because they provide us with unique moments, and thanks to them we have lived wonderful virtual adventures. There are funny and sweet anecdotes that have been forged around a game, and we also hold very emotional moments on screen in our hearts. We have met and played unforgettable characters and we have suffered with their pain, we have felt powerful through their deeds and we have also vibrated with their most tender moments. Love is one of the feelings with which we feel a visceral connection, and the axis around which the most passionate stories revolve. The Witcher 3 wouldn't have been the same without Triss and Yennefer, the two great loves in the life of Geralt of Rivia. Final Fantasy VII tells us a powerful story about the loss thanks to the curious love triangle between Cloud, Tifa and Aeris. And Scott Pilgrim puts an interesting twist on the "boy fights bad guys to get the girl." Today in FreeGameTips, in the month of Valentine's Day, we review those great love stories that video games have given us.
NOTE: This report contains important details from the stories of Final Fantasy X, Mass Effect (saga), Dragon Age (saga), Star Wars The Old Republic and the Life is Strange installments.
Tidus, Yuna and the sacrifice
We have previously mentioned the peculiar love triangle formed by Cloud, Tifa and Aeris, in which they start from some stereotypes to also challenge others. Also, the leitmotif of Final Fantasy VIII is love, with Squall and Rinoa as protagonists. In fact, the Square Enix saga has provided us with exciting romances that have awakened various emotions. The story between Tidus and Yuna is the triumph of tenderness within pain.
One of the most interesting aspects between Tidus and Yuna is seeing their love forge little by little after the initial physical attraction. In Nerdophiles they analyze why their romance is so memorable in the middle of the tragedy that is Spira: "You see him [a Tidus] mature little by little throughout the game, and you see how he falls in love little by little with Yuna, a love that seems cursed from a premise that is gradually revealed: by defeating Sinh (the boss of the game that the girl has sworn to defeat), Yuna will die. The summoner fulfills her role as heroine beautifully, providing the people of Spira with much needed hope and being able to sacrifice herself for her people. Over time, her willingness to put others before herself will influence Tidus, and towards the end of the game it is discovered that the boy can put an end to Sinh and prevent Yuna's death. In return, Tidus will cease to exist ". The end is devastating when seeing the goodbye of both; while Yuna makes her Send, Tidus tells her "I love you" before disappearing into the Ethereal.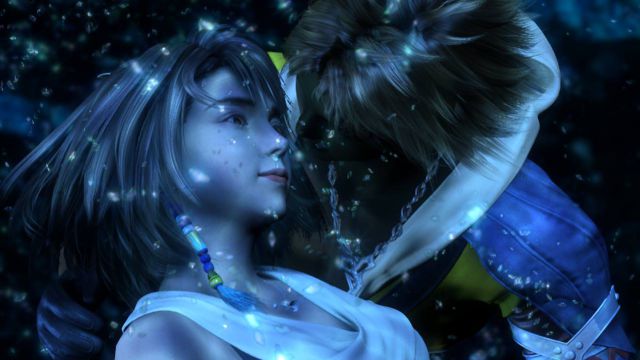 Tidus and Yuna
However, the post-credits scene shows us an interesting twist, in which Tidus swims his way and it is hinted that he has not disappeared, which serves as a bridge to Final Fantasy X-2, where Yuna goes in search of him. . Nerdophiles also reflects: "There are so many games, books, and works of fiction that they are afraid of sad endings. Happy endings surround us, and honestly, they start to look hackneyed. For this reason, observing this game as a self-concluding and unique work, even with its post-credits scene, makes the experience much better ". However, Chapter X-2 can be taken as a hopeful continuation.
BioWare and the importance of romance
BioWare revolutionized the scripting of romances in video games and their implementation in the gameplay itself. In Baldur's Gate 2, we had a series of guidelines to meet if we wanted to formalize a relationship and, although basic, they served as the basis for building the rest of the complex romances that we observe in sagas like Mass Effect or Dragon Age.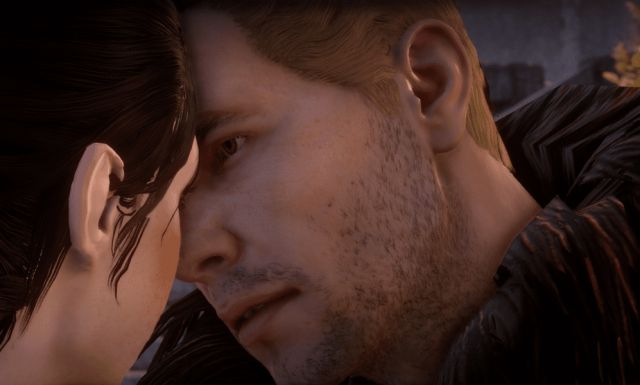 Cullen and the Inquisitor
Thus, in Bioware games we start a friendship with our colleagues and, once this is solid enough, the player himself has the option to go one step further. Whether we offer a special gift, or choose the option that will take us on a sentimental path, it is up to the player to continue with the idyll, which will continue if we continue with a series of actions and conversations. On the other hand, a colleague who has had enough illusions with us is also granted the option of setting the limits.
Tech Times explores how Dragon Age presents romances that are much more than just a distraction from the main story. Far from presenting a simple and superficial love story, we are faced with different plots that affect the evolution and destiny of our character. Thus, romance is not a side quest that has an independent development. Choosing one partner or another can condition us to take sides in some causes or others, and we are not always guaranteed a happy ending. "Players who struck up a romance with Alistair in Dragon Age: Origins quickly found out. If Alistair participates in the last mission – to kill the dragon – he will sacrifice himself to save the player's life. Of course, most users who knew this did not select Alistar for the final battle, and that led to the death of the player. " It was also possible to have a happy ending with Alistair if we agreed to the Morrigan ritual. On the other hand, we could also have a bitter outcome depending on the decisions made during the big assembly.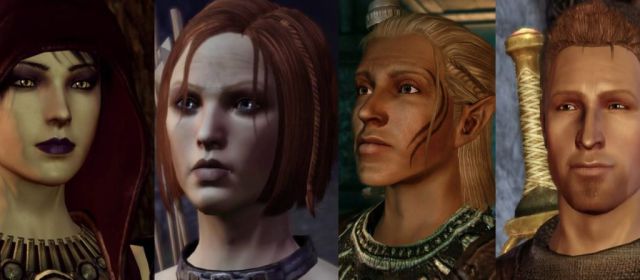 Possible romantic partners in Dragon Age
In Dragon Age 2, the romance with Anders puts us in a very dangerous position, since the magician involves us in his plan to blow up the Chapel. If the player does not share the murderous rage of his lover, or even believes in an alternative solution to the conflict of wizards and templars, he will find himself at a crossroads. Likewise, Fenris's romance is far from being a bed of roses; During our relationship, the elf abandons the player because of the traumas aroused during the first night of passion. Our patience will be the key to make our loved one return to us.
Likewise, choosing a partner in Dragon Age implies having affective, and sometimes sexual exclusivity. If we flirt with two or more partners, there comes a time when one of them forces us to make a decision.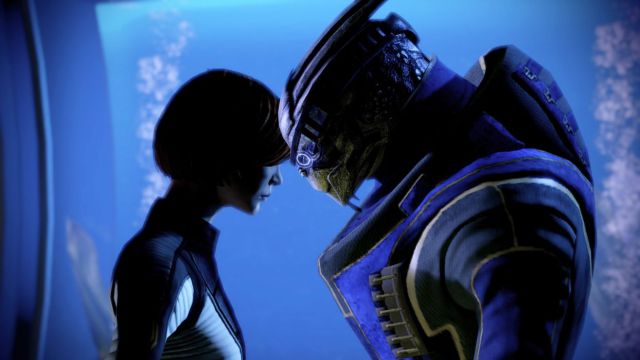 Garrus and Commander Shepard
BioWare's romance arcs allow you to partner with someone of our genre and explore love affairs with people of fantastic races and species: "Mass Effect players could have an affair with anyone on the ship. That included the Turian Garrus Vakarian, who became one of the most popular romantic partners among Shepards on the planet. Mass Effect also explored a relationship between a human and an artificial intelligence through Joker and EDI.
BioWare writes romances that affect the main story. The clear example is the revelation about the true identity of Solas in Dragon Age: Inquisition, since this affects both our sentimental development and the game itself. Tech Times includes the statements of the player Scott Loftis, who explains how the chosen couple affects even the evolution of our character: "The best example is Star Wars: The Old Republic. Vette is a character from the side of the Sith warrior who starts out as our slave, and we can free her or keep her captive. As we level up, we are unlocking who he is and getting to know details about his past. We are sorry for how he lost his sister and mother at a very young age. You discover their passion to save very valuable objects of their culture. Then you are going to rescue her sister from slavery. Then you both cry when you find out that her mother died before she could find her. "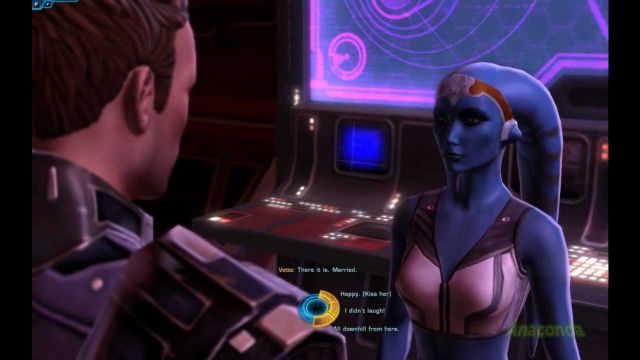 Vette in Star Wars The Old Republic
Life is Strange and the strangeness of love
Life is Strange is a narrative adventure that explores topics such as bullying, suicide, mental health, and abuse of minors by adults. Max Caulfield discovers his newly acquired super power to go back in time. Thanks to this, he is reunited with Chloe Price, his childhood friend. The girls not only regain their friendship, but also discover a mutual attraction. Within the tragedy that looms over Arcadia Bay, the young women share intimate moments that become little oases of peace, like their conversation in the academy pool.
Eurogamer explores how Life is Strange changed the approach to video game romances: "Typically, [los juegos] operate on a vending machine model, in which the player puts in all the work, such as doing side missions or choosing correct dialogue options, and thus be compensating with a relationship […]. A priori, it makes sense. To get to know a person, you have to spend time with them and you may end up having chemistry. But I think this model is very poorly integrated, since the developers make a crucial mistake: they assume that the romantic relationship is the goal and that it can be achieved if you say the right phrases.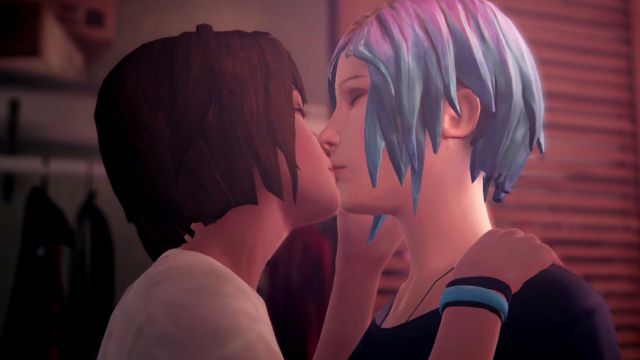 Max and Chloe kiss.
In Life is Strange, we go from being courted to being courted. As the story between Max and Chloe unfolds, we continue to decide whether the connection between them is a friendship or a romance. We have the opportunity to kiss and even sacrifice Arcadia Bay itself so that the couple remains alive and together. On the other hand, the game explores a very interesting theme: unrequited courtship through Warren's character. From the start of the game, we see Warren's clumsy advances to win over Max, with messages pleading not to be ignored. In Eurogamer they clarify: "I do not see him as the cheater good boy who feigns kindness to achieve something more, but as an honest boy who has the unfortunate situation of having developed romantic feelings towards a friend". We can also kiss Warren at one point during the game, but we can also choose not to reciprocate. And while there are players who expect the young man to react violently, following the stereotype of the jilted lover, the boy resigns himself to our rejection with dignity. "By putting ourselves in the opposite role to what we are used to in video games, we have the alternative perspective of how we are perceived," continues Eurogamer. "It's easy to imagine what the dynamic is like between Max and Warren from the other side, where the player-controlled actions seem perfectly reasonable."
The development of a romance from a manners perspective is also seen in Life is Strange: Before The Storm, the prequel where we live the love story between Chloe and Rachel. In The Wahsington Post they highlight: "Your decisions also affect your relationship, sometimes it is something as obvious as a kiss, while others are more subtle such as opening up or listening to music together. Instead of being a side activity like the other video games on this list, Before The Storm puts romance at the center, and it's the best of it. "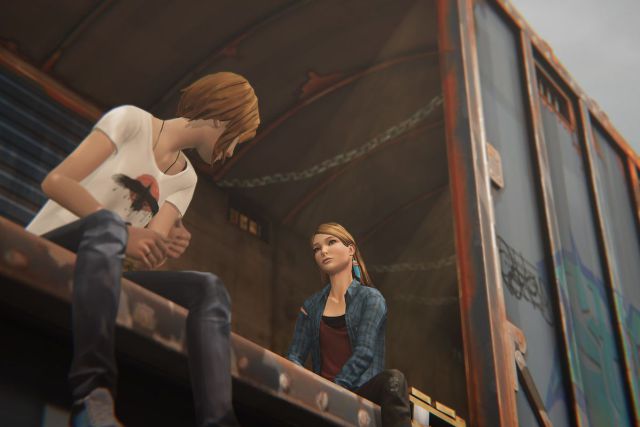 Chloe and Rachel skip classes and get to know each other better.
In Life is Strange 2, one of the topics covered is the discovery of one's sexuality through the character of Sean. The boy has the possibility of being intimate with Finn or Cassidy and, with the latter, he may lose his virginity. In The Pluto Battalion they point out: "Virginity is not a taboo and it is treated with an elegance that should serve as an example for many video game studios. At that time the young man is insecure, but aware of what is about to happen. You do not feel pressured by the situation, but have made your own decisions. The consent between both parties – she goes so far as to ask him if he is convinced of doing it up to three times – reveals values ​​that hopefully they would penetrate the youth ".
Through video games, we have fallen in love, we have enjoyed the happiness that love provides, and we have also mend our broken hearts. What are your favorite video game love stories?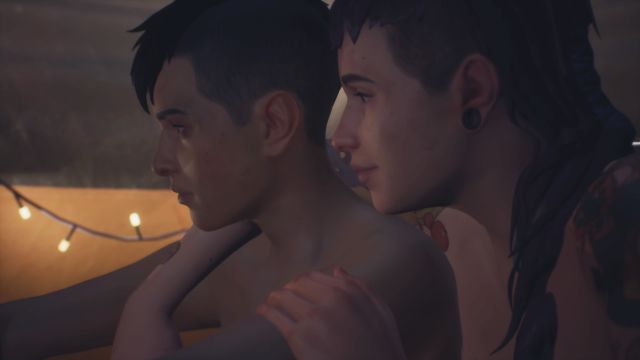 Cassidy and Sean