This is how the jungle setting will look inside Zendikar, a place of mystery, exoticism and hidden power
Cryptic Studios and Perfect World have shown more of their new ARPG with which they intend to expand the range of games around the Magic: The Gathering universe. This time we visit Tazeem, a vast and mysterious jungle continent on the Zendikar plane, one of the seven great lands in this ever-changing world. It is the new scenario that has been known to date after Benalia and Shiv, both located on the Dominaria plane.
Walking the planes
The blog talks in detail about the artistic creation of this scenario, taking into account the game's considerations. For example, one of the challenges was to create a sense of immensity of being in a monumental jungle that unfolds many kilometers high, within an ARPG perspective. Therefore, despite the fact that the camera cannot be turned upwards, given the aerial perspective, the key lies in being able to look down, taking advantage of negative spaces to observe impressive views that, combined with the intelligent use of fog and other techniques, evoke a complex world beyond the grounds through which we walk with our character.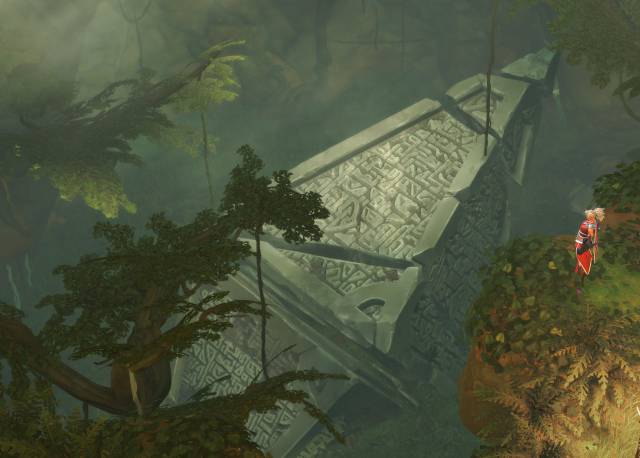 Matt McCulloch (Environmental Art Leader) and Barclay Chantel (Art Director) explain, "Thanks to our findings on the use of light, depth and convergence of silhouettes in Tazeem, we have delved into the entire artistic process around Magic: Legends. By choosing a cinematic approach, maximizing the sense of distance and paying attention to environmental transitions, we can bring to life the stories of different regions and planes. " Given that the world of Magic is very evocative but is usually only visualized through static art or descriptions, the challenge of putting it on display so that it lives up to what fans' minds have imagined these years is a considerable challenge for the team.
Magic: Legends will be available for PC, Xbox One, and PlayStation 4 in 2021.