The dark and terrifying game Cold Symmetry in the purest Souls style confirms its arrival this month for 29.99 euros; new trailer to the beat of metal.
Mortal Shell, the new action RPG in the purest Souls style from Cold Symmetry and Playstack, already has a release date after its recent beta phase on PC. Thus, the dark Soulslike video game will be available on PC, PS4 and Xbox One from next August 18, being available exclusively through the Epic Games Store at a price of 29.99 euros, to make the leap to Steam sometime in 2021.
The new Soulslike arrives on August 28
Thus, Mortal Shell has earned on its own merits being considered one of the most anticipated Soulslike of recent times; So much so, that such was the success of its testing phase through the Epic Games Store that its managers passed the closed beta to public after a few hours. Recall that this test phase allowed us to play a phase until a final boss, thus demonstrating a gameplay and development that draws directly from the work of From Software.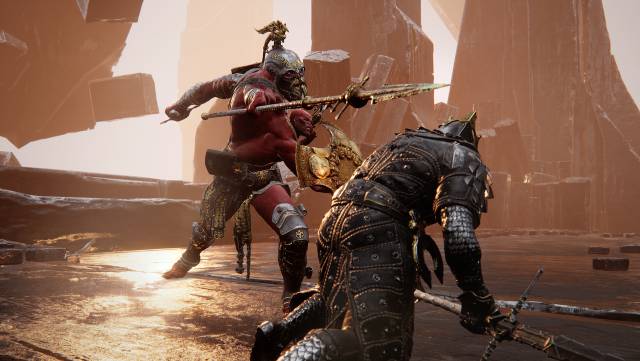 As its creators point out, Mortal Shell is an RPG and action game that will test our reflexes and resistance through the moors and grottos of a desolate world. His sword combat, demanding and strategic, will force us to study the opposite well to perform the thrust at the right time, with the possibility of blocking or making dodging movements. And how could it be otherwise, a few simple blows can end our life.
"Desperate adversaries will stand in your way, totally surrendered to inscrutable gods. You will come across regrettable and grotesque creatures, but don't let fear stop your steps ", says the official description of the title in reference to the enemies. And it is that its creators do not hide their passion for Souls, something that they have tried to apply in their own vision of what a demanding action RPG has to be.