The Californian study celebrates what they will call "The Last of Us Day", which is expected to hear news of the saga of interest to fans.
Naughty Dog has informed users that September 26 will be considered "The Last of Us Day"; that is to say, the world famous intellectual property day that we used to know as Outbreak. The Californian studio, through a statement on Twitter, wanted to express its gratitude to the fans after a year full of difficulties due to COVID-19, which finally did not prevent its latest work, The Last of Us Part 2, from reaching stores with an extraordinary sales reception. In just a few days there will be news.
Outbreak is renamed The Last of Us Day
In the past, September 26 was considered Outbreak Day, since within the fictional universe of The Last of Us it was on that day that the worldwide infection of the cordyceps fungus began that took millions of human lives and completely changed society. as we know it. Naughty Dog believes that the most appropriate, especially due to the real existence of a pandemic such as COVID-19, the best thing is that this nomenclature becomes simply 'The Last of Us Day', which for practical purposes continues to be a celebration for the fans.
#TheLastofUsDay pic.twitter.com/dEycyibZw4

– Naughty Dog (@Naughty_Dog) September 22, 2020
"We have a lot of exciting things planned; We can't wait any longer to share them with you in just a few days ", they declare.
The Last of Us series on HBO and TLOU2 multiplayer
The future of The Last of Us has two big fronts currently open. On the one hand, the existence of a series produced by HBO and Sony where the creator of Chernobyl, Craig Mazin will participate, along with Naughty Dog personalities such as the creative director of the video game, Neil Druckmann. On the other, the confirmed independent multiplayer mode of The Last of Us Part 2 that will arrive soon as a complement to the title.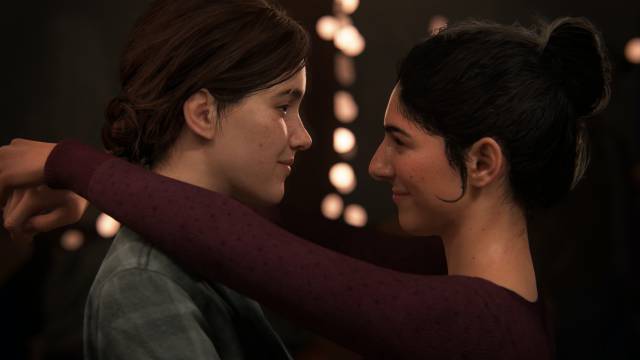 Fans hope, given that "99%" of PS4 games will be backward compatible with PlayStation 5 when the new console goes on sale this November 19, that The Last of Us Part 2 will not only be backwards compatible but will have improvements. techniques and visuals on PS5. Soon we will leave doubts.