Microsoft presents during the Xbox Games Showcase the spectacular new installment of the saga, which will come to Xbox Series X and Windows 10 PC.
Microsoft has announced a new installment of the Forza Motorsport saga at the Xbox Games Showcase. Turn 10 Studios unveils its new project during the presentation of this July 23, a title that will see the light exclusively for Xbox Series X and PC through Windows 10. It will come, like any internal work of the North American company, to Xbox Game Studios. At the moment it has no definitive name or release date, but it will run at 4K resolution and 60 FPS.
Forza Motorsport, driving pleasure also on Xbox Series X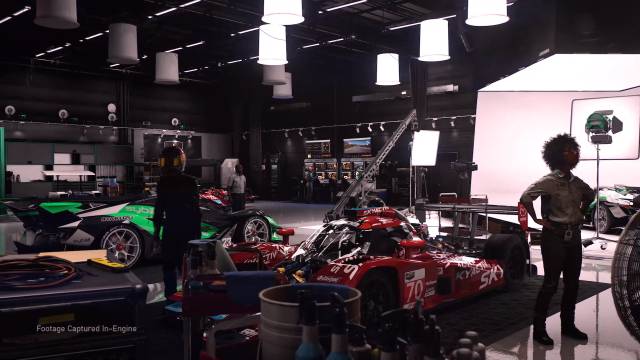 Forza Motorsport | Turn 10 Studios
That Turn 10 Studios had been working on a new installment of Forza Motorsport for a long time is something that we already knew and that they have not been in charge of hiding. Because there really was no reason to deny the obvious: once they were done with the help provided in Forza Horizon 4 and the full Forza Motorsport 7 business tour, it was time to think about the next big iteration in the series. In this report, we tell you in depth about the present and future of what is one of the most prestigious intellectual properties in the Xbox universe.
One of the confirmed aspects for this installment is that it will take advantage of the DirectX Raytracing of Xbox Series X. According to Jason Ronald, Director of Program Management at Xbox, "having that hardware capacity from the beginning is great because it is a type of computing very complex ". In addition, it will also affect the sound; not just the graphics. DirectX Raytracing will be able to "emit rays around a stage and determine how sound bounces off this concrete wall or bounces off a wet floor", so that the acoustics we are used to will gain in nuances without the need to buy headphones high-end.
To learn more about Xbox Series X, we recommend taking a look at our console-focused news block. In this article you can consult its technical specifications; Here, everything that happened in this expected Xbox Games Showcase.