During the last annual meeting with investors, the president of the company ratified Nintendo's commitment to the smartphone business.
Nintendo will not abandon its business strategy on mobile devices. During the Nintendo's 80th Annual General Meeting of Shareholders, the last annual meeting with investors, President Shuntaro Furukawa underwent a question and answer session where he declared that smartphone games continue to be a "strategically important" operation for them and it represents a "significant" portion for the expansion of the brand.
The true mission of Nintendo mobile games: expanding the brand
These statements, however, contradict some recent reports that indicated a possible step back by Nintendo in this business area, where works such as Fire Emblem: Heroes, Mario Kart Tour and Animal Crossing: Pocket Camp stand out at the billing level.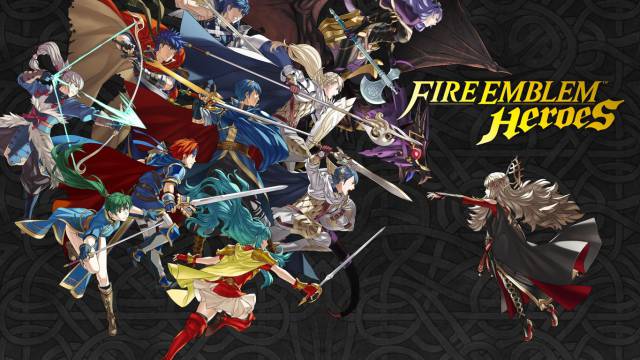 Fire Emblem: Heroes represents 61% of Nintendo's total mobile revenue. To date, some 656 million dollars of the more than 1,000 million invoiced by the company on iOS and Android. / Sensor Tower
"In addition to generating income and profit, our basic strategy with the business is mobile is to expand the number of people who have access to Nintendo IPs," he begins explaining. And it expands. "For example, we have expanded the base of Nintendo license fans like Animal Crossing, Fire Emblem and Mario Kart. By doing so, we increase our points of contact with consumers. The mobile business is also strategically important to the expansion of Nintendo Accounts, which support our relationships with gamers. "
While acknowledging that mobile business sales do not represent a very large percentage amount for the company's annual computation in terms of net turnover, it has allowed new types of audiences to learn about Nintendo's major licenses beyond consoles like Nintendo. Switch, which have also created a Nintendo Account for the first time. "In this way, the mobile business with its multiple objectives is contributing to the sustainable growth of Nintendo's general business," insists Furukawa.
The future: they will continue to work with companies like DeNA
Finally, he declares that they will continue to work with companies like DeNA, which has already captained the development of works such as Mario Kart Tour, Animal Crossing: Pocket Camp, Super Mario Run, Fire Emblem Heroes or Pokémon Masters, the latter from The Pokémon Company. "As I said before, one of the objectives of our mobile business is to create long-term links with users through Nintendo Accounts. We are doing this through our collaboration with DeNA and will continue those efforts. "
The future of Nintendo now passes through the release on July 17 of Paper Mario: The Origami King. From there, as we see in this 2020 release schedule on Nintendo Switch, there is no first party announced, although Nintendo still has unannounced games for this course. The coronavirus will not delay any of your planned games for this course.
Track | Nintendo Q&A Summary (80th Annual General Meeting of Shareholders)