Hello Gams surprises with a dark twist for your space exploration adventure with new free content now available.
No Man's Sky, the title of Hello Games that continues in its efforts to continue improving and adding numerous content updates over the years, now receives a new free patch in the purest survival horror style with Desolation, now available on PC , PS4 and Xbox One. This has been announced by those responsible, also publishing a chilling trailer that you can see heading this news.
Desolation Now Available Free for No Man's Sky
Thus, the new Desolation update adds different space freighters left to their own devices by the galaxy, sinister ships that we can board to explore its interior and its possible rewards. And it is that, as the launch trailer shows, the setting of the new contents of Desolation is as dark as it is sinister, bringing the gaming experience closer to the survival horror genre with a clear reference: Dead Space.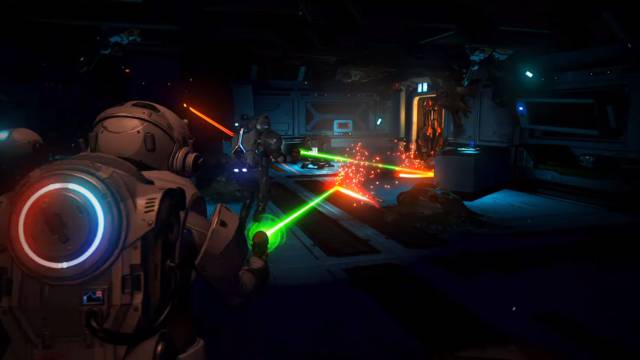 According to Hello Games, the freighters have several characteristics in common, such as the investigation into what has happened to their crew or the confrontation with dangerous alien creatures, in addition to an artificial intelligence of the ship that acts against us, manipulating the electrical system and others. aspects of such freighters. Of course, both the content of each ship and its rewards or resources will be random in each case.
Taking advantage of the occasion, its creators have introduced new combat mechanics, as well as visual improvements, especially with everything related to the lighting of the title, all to create an atmosphere as oppressive as possible. Desolation is now available for No Man's Sky for free on PC, PlayStation 4, and Xbox One.