GPUS powered by the new ampere architecture, the second generation of RTX arrives
The Californian company NVIDIA today unveiled its new series of graphics cards, the GeForce RTX 30, which will be powered by the Ampere architecture, which translates into a greater generational leap in the history of this line.
The new GeForce RTX 3090, 3080 and 3070 GPUs deliver up to 2x more performance and 1.9x more power efficiency than previous generation Turing graphics units. The new series of GPUs take full advantage of the second generation of NVIDIA RTX, the brand's own PC gaming platform, to deliver unprecedented levels of ray tracing in real time and in AI games.
The RTX 30 series was introduced in a virtual launch by NVIDIA founder and CEO Jensen Huang, who also announced that the popular Battle Royale Fortnite will include real-time ray tracing, adding four ray-traced functions for a gaming experience. more immersive, including reflections, shadows, global lighting, and ambient occlusion.
In addition, Huang revealed a suite of powerful tools for gamers, including NVIDIA Reflex, which makes competitive gamers faster by reducing latency; Omniverse Machinima, for video game storytelling using real-time computer graphics engines; and NVIDIA Broadcast, which leverages AI to turn any room into a home television studio.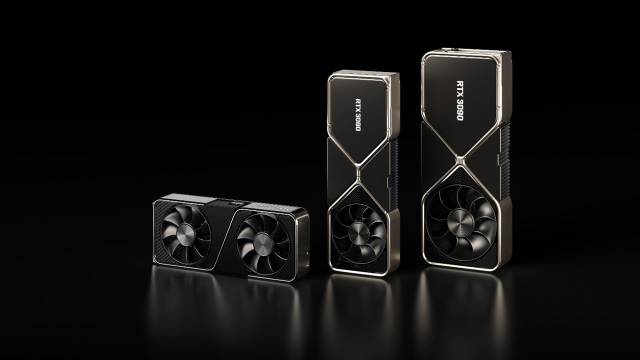 New multiprocessors focused on streaming
The building block for these GPUs offers twice the performance of the previous generation FP32, and 30 Shader – TFLOPS of processing power.
Second generation RT cores
Now RT Cores offer 2x the performance of the previous generation, plus simultaneous ray tracing and shading. Computing, with a processing power of 58 RT-TFLOPS.
Third generation tensioning cores
The new Tensor Cores will have a performance up to two times greater than the previous generation, which makes the use of technologies powered by artificial intelligence, such as NVIDIA DLSS, faster and more efficient, and a processing power of 238 Tensor-TFLOPS.
NVIDIA RTX IO
It enables fast GPU-based loading and decompression of game assets, accelerating input / output performance up to 10x compared to traditional hard drives and storage APIs. Together with Microsoft's new DirectStorage API for Windows, the RTX IO offloads the work of dozens of CPU cores to the RTX GPU, improving frame rates and allowing games to be loaded almost instantly.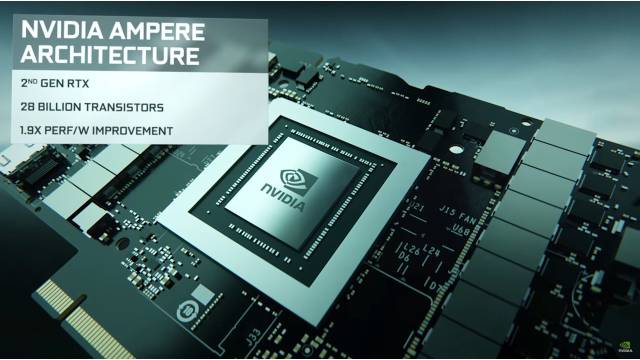 World's Fastest Graphics Memory
NVIDIA has worked together with Micron to create the world's fastest graphics memory for the RTX 30 series, GDDR6X. It provides data rates close to 1TB / s of bandwidth, maximizing performance for games and applications.
State of the art processing technology
Samsung's new custom 8N ​​NVIDIA processor enables higher transistor density and more efficiency.
GeForce RTX 3080, RTX 3070 and RTX 3090 Founders Edition
The GeForce RTX 3080 will start at $ 699, this is up to two times faster than the RTX 2080. With 10GB of new high-speed GDDR6X memory at 19Gbps, this card will seek to deliver up to 60 FPS of consistently for gaming at 4K resolution.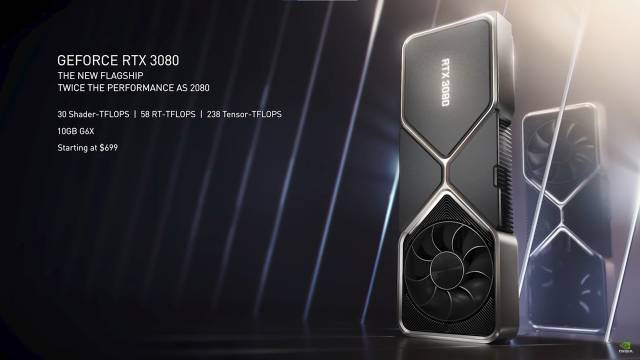 The GeForce RTX 3070 will start at $ 499, be faster than the RTX 2080 Ti, and is on average 60 percent faster than the RTX 2070. It is packed with 8GB of GDDR6 memory, hitting the sweet spot of performance. for games with 4K and 1440p resolutions.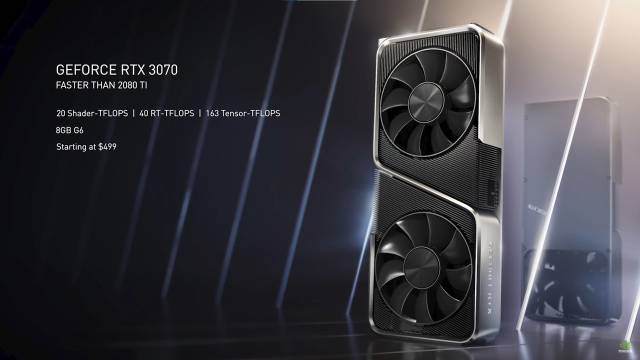 GeForce RTX 3090 will be the top of the range for this line with a price tag of $ 1,499 and is known as the "BFGPU" – Big Ferocious GPU. It comes with a dual-axis, flow, three-slot design muffler that is up to 10 times quieter than the TITAN RTX and keeps the GPU up to 30 degrees Celsius cooler. Its 24GB of GDDR6X memory can handle the toughest AI algorithms and power massive content creation workloads. This card is up to 50 percent faster than the current PC graphics card, the TITAN RTX, allowing gamers to experience 60 fps (frames per second) at 8K resolution in many of the best games.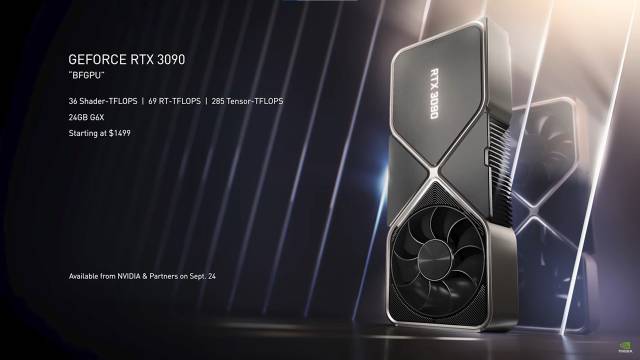 Graphics Cards Introducing Various World Innovations:
Dual Axis and Flow Thermal Solution: Up to 2x more cooling performance, with an impressive unibody design. Gamers and content creators will be able to enjoy unmatched performance while their GPUs simultaneously run cooler and quieter than ever.
Exquisite mechanical and electrical design: A stronger mechanical structure – with a new low-profile leaf spring mechanism along with a new 12-pin power connector – allows more space for components and cooling, and is compatible with connectors 8-pin from existing power supplies, with an included adapter.
HDMI 2.1 – The increased bandwidth provided by HDMI 2.1 enables, for the first time, a single wired connection to 8K HDR televisions for ultra-high resolution gaming.
AV1 Decoding – First individual GPUs with support for the new AV1 codec, allowing gamers to watch Internet video up to 8K HDR using up to 50 percent less bandwidth. (5)
The GeForce RTX 3080 will be available from September 17, the GeForce RTX 3090 from September 24, and the GeForce RTX 3070 will be available in October. There is still no release date and estimated price for Latin American countries.
For a limited time, players who purchase a new GPU or system with a GeForce RTX 30 series graphics unit will receive a Watch Dogs: Legion PC download code.