Tutorial on how to install the option file that allows you to update templates, jerseys, badges and championships to have everything official.
eFootball PES 2021 is already among us with a different format: the seasonal update for PES 2020 which, yes, we advance you that it arrives in addition to updated templates, some playable news. In any case, this is not the issue, we will touch on it in our Reviews, but to be able to explain step by step how an Option File can be installed in the game in its PS4 version to achieve, thus, have all the teams, players and championships as if they were official even if they do not have the corresponding license.
Before starting it is important to warn that if you have an Option File from last season, it could happen that the game tells you that it does not have space to transfer all the images. So the first thing we recommend is that you erase everything you may have in this regard so you don't have to repeat the process. That said, the steps to follow are as follows and they are very simple.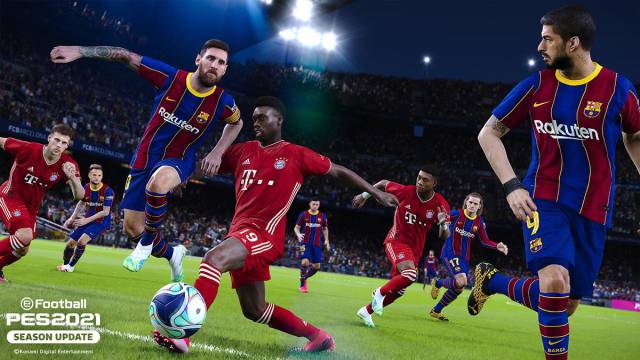 Install Option File for PES 2021 on PS4
First we will need to download the Option Files we want to our PC. On this page they have several of them as in PES World or in PES Universe Forum. Note that the OF of Pes Universe are paid first, but after a few days they are released for all players. Once you have it, you must follow these steps:
Format a USB to FAT 32
Create within the USB a folder called WEPES
Place the OF folder that you have downloaded inside the USB folder (once unzipped)
Connect USB to PS4
Go to the game eFootball PES 2021, enter options, in the edit menu and choose import / export
It may be that first he will make you download a file as a tutorial: follow the steps and when you finish, give import / export again to be able to use, now, your USB
Select import equipment and choose the USB drive
Press square to select all files and give detailed options
Choose the option to apply player data and squads to have the Bundesliga or other custom leagues that are not standard
Once I finish transferring everything, we do exactly the same with import championship and import images
Can I install an Option File on Xbox One?
No, Microsoft does not accept that we can transfer data from a USB as happens in PS4, so the system is not prepared to do the same in that version, something that obviously makes it lose integers.