A journey through the birth of the original Playstation and the consoles that followed it.
On the occasion of the 25th anniversary of the birth of Playstation, we retrieve and expand this report that reviews the exciting origins of the Sony console, as well as certain details of the origins of the console tables that followed it.
The "fault" is from Nintendo. The Kyoto company was the one responsible for creating its biggest rival and in fact the story could have been very different had it not been for small details but that ended up being transcendental. But in the mid-80s, Sony had no intention of entering the video game market directly. The Japanese company was on the cusp, one of the brightest examples of that Japan that was going to eat the world, an authentic mega-corporation whose name was associated with innovation and cutting-edge technology of the highest quality – for a price. Sony's interest in that industry was tangential and related to hardware more than anything else. On the one hand, there was his participation as one of the manufacturers of MSX, a computer of standardized specifications that any company could produce as long as they respected certain guides. Together with its historic rival: Matsushita / Panasonic, the Tokyo company was one of the great manufacturers of the 8-bit computer, well remembered among veteran players thanks to things like the tremendous work Konami developed in this format – in which he would be born by example the Metal Gear- saga.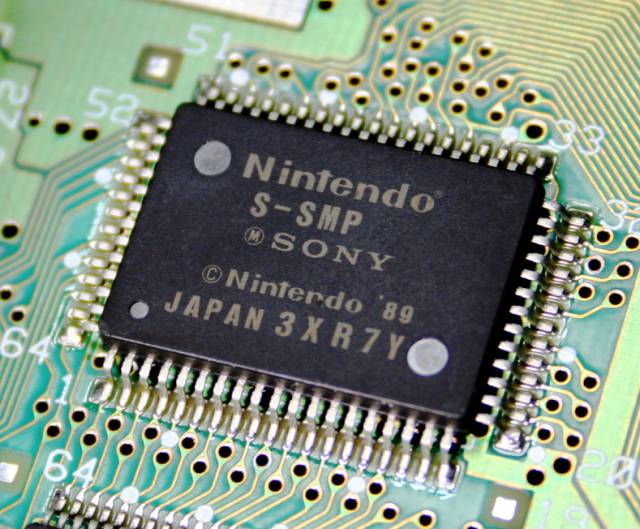 The Super Nintendo sound chip, the first major collaboration between Sony and Nintendo
But the MSX was not a console, but a personal computer. Sony has traditionally always been a hardware company, dominated by engineers such as the company's co-founder genius, the always remembered Akio Morita, so the idea of ​​producing video games internally did not pass those years even remotely through the heads of executives and division heads. Of course, they could not keep their eyes closed to the growth of the phenomenon and the increasing sales of Sega or Nintendo, so they adopted a strategy quite in line with this philosophy: participate in the hardware of these machines. Specifically, Sony was responsible for the magnificent S-SMP, the fantastic Super Nintendo sound chip that served as canvas for so many classical musical works. In fact, the quality and capacity of the chip was so noticeable that it used to be used as one of the arguments "without discussion" in the Mega Drive Vs Super Nintendo duels that monopolized the "Console Wars" at the time – it was unquestionably technically superior and it showed in the type of sounds that could be played, that does not mean that you could not do real wonders with the Yamaha YM2612 of Mega Drive, because after all, much of the audio of a game of the time depended on the mastery of the composer and the memory they left for audio-. It should be noted that the chip design would be developed by a young and ambitious engineer: Ken Kutaragi.
The result of this collaboration was very satisfactory, so when the symptoms of CD-ROM fever began to appear, Nintendo returned to Sony to consider the possibility of a peripheral that incorporated the new format to its 16 bits as well. what Sega would do with Mega Drive. It was also a natural option since the Tokyo company was at the forefront of the new optical formats, but negotiations between the two companies had reached a delicate point. As part of the agreement to produce and supply a peripheral of that caliber, Sony had reserved the option of producing its own version of Super Nintendo, called Play Station – thus, separate – and had also done so by reserving the right to collect royalties for each CD-ROM sold. The contract was signed in 1988 and only a short time later Hiroshi Yamauchi, president of the company, realized the "goal" they had put in, something quite rare for a business hawk like him. Any game under CD-ROM format in Super Nintendo would benefit Sony, including those of Nintendo itself, moreover, they could even have full rights over them according to certain interpretations of the contract.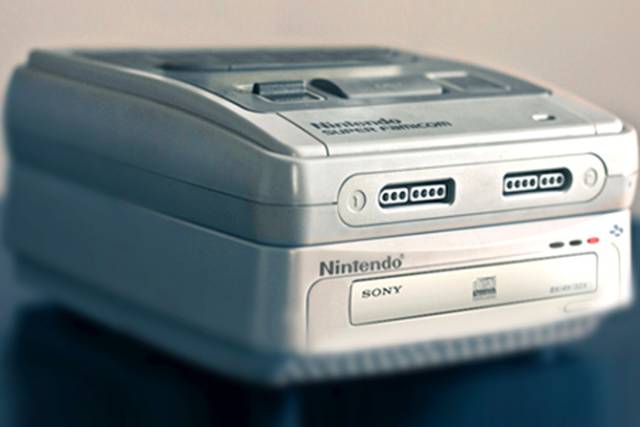 What could have been the Super Nintendo CD drive
The fortune of the Kyoto company had been built first on its own titles and second on the tight control of the producers who wanted to produce games for their consoles, who had to pass through Nintendo to produce the cartridges and also had to pay sums very considerable throughout the process in royalty and cartridge production concept – including duplication of boxes, instructions and all the physical elements of the game. Given the competition with Sega, who had taken the lead with the 16 bits, the conditions were less draconian than with NES, where Nintendo demanded exclusivity, but the Kyoto company continued to take most of the cake from the sale of each cartridge and It also had a huge influence on the entire development process to incentivize product quality – the producers were limited to launching only three games for Super Nintendo a year, but they did get a title to reach certain high levels of quality in the internal scale from Nintendo, that game didn't count as one of those three; In addition, there were substantial reductions in the price per cartridge depending on the quantity you ordered, so the production of large games was encouraged, with probabilities of success, although that also put enormous pressure on the software houses, which had to make a An investment of millions of dollars in advance in cartridges, while for the Japanese company it was a round business without any risk, since they charged the cartridges ordered in any case.
A moment for history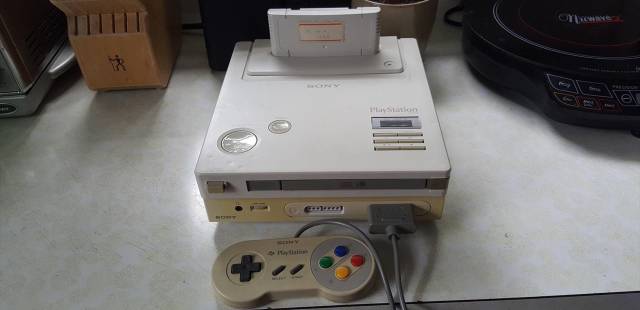 PlayStation, the Super Nintendo model with CD that Sony wanted to develop as part of the agreement.
It is important to explain the situation with the licenses at the time because it is key to understand some future events of this story and also to understand exactly the panic that broke out between the Nintendo directive before the perspective that could be drawn with the agreement signed with Sony, So they started planning an exit strategy, something that would allow them to break the contract avoiding the legal consequences of it. The result of that strategy was one of the most notorious and public "stabs" that have been seen in an event within the videogame sector. You have to get in position to understand the intensity of the moment. Sony had been working for three years normally on both the peripheral for Super Nintendo and its Play Station, with Ken Kutaragi leading the development. During the CES of 1991, the agreement was announced with satisfaction at the Sony conference and the machine they had been working on was presented, capable of accepting Super Nintendo cartridges and CDs. The next day it was Nintendo's turn and it was taken for granted that they would ratify the agreement, show the peripheral with which millions of Super Nintendo could access the CD-ROM and perhaps demonstrate some specific software. Instead, Howard Lincoln, the historic president of Nintendo, went on stage and announced that Nintendo had reached an agreement with Philips, one of Sony's great rivals, to produce a peripheral with which to equip Super Nintendo with CDs, one that would also be incompatible with the discs for the Sony player. It's hard to imagine the face that Sony executives present at the event would put.
Actually, one agreement did not invalidate the other, in fact both were in force, but Nintendo's exit strategy had been to convince Philips to develop that alliance – this time with a contract that made it clear that the rights of the games, independently of the format, they belonged to Nintendo-, so it no longer had any obligation to produce software for the Sony CD-ROM drive. This was still very free to finish and launch its Play Station for sale, but it would not have games on Nintendo CD-ROM and it would be impossible to find partners that develop software for the machine. For all intents and purposes, what Sony had was a Super Nintendo variant with no more extra than being able to read CD-ROMs that nobody was going to produce – there were some projects, like a Hook-based game, but little, who was going to to make games for an "alternative" SNES when they could do it for the real one, with millions of units in the market? the CD could only work with the support of Nintendo's own games and that was clearly not going to happen. Obviously, the Kyoto company did not want to work with Philips either, wanted to forget the issue of CD-ROMs and also do it in a way that was not supposed to break the contract with Sony clearly. It is not surprising that the peripheral that the Dutch company was going to make did not come to light either, although in return it managed to get Nintendo to "lend" them without conditions and without control, for the first and only time, to its most emblematic characters to try to boost his interactive CDi player project, resulting in the infamous Hotel Mario, Link: The Faces of Evil, Zelda: The Wand of Gamelon and Zelda's Adventure.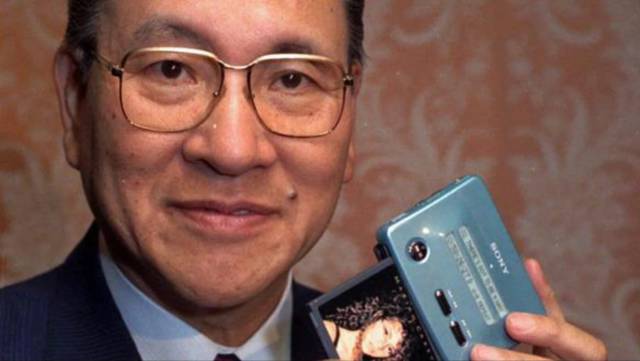 Norio Ogha, president of Sony at the time of the creation of Playstation and supporter of Kutaragi.
It was a huge scandal and one more of the long list of legal genius that would feed the legend of "invincible" in the courts that Nintendo got in the 80s and 90s. For Sony executives it was a major public humiliation that made the cholera ride then president, Norio Ogha. In full rage of anger, he called Kutaragi and gave him a clear directive: "We will never retire from this business. Keep going." However, having the blessing of the president of the company is not enough for a Corporation as complex as Sony and many other factors intervened in the development of events.To begin, although for Ogha it was the equivalent of a slap in the face, other managers wanted to have a more pragmatic view of the matter and try to save the agreement with Nintendo otherwise; both companies met on a few occasions looking for collaborations that did not involve the software, or ways to take advantage of the hardware they had already created. On the other hand, there was the personality of Kutaragi himself, who also did not contribute to presenting the alternative as something viable or even reasonable. Their plan to create a new platform was to discard what they had done with Play Station, forget about Super Nintendo cartridges and create a new machine based on the System-G.
What is the System-G? At that time it was a hardware that cost about $ 250,000, a team at the highest level for the production and manipulation in real time of 3D graphics that only the wealthiest producers could afford to create some kind of visual effect for video clips or movies. It was based a workstation called Quantum Mirage whose original model weighed about 400 Kg and was used by artists such as Mike Oldfield or to introduce graphic effects such as the world ball that turned at the beginning of the famous video clip "We are the World" written by Michael Jackson and sung by the "supergroup" USA For Africa – yes, that kind of effect at the beginning of turning a 3D sphere and that opened like a paper was stratospheric technology in 1985-. The System-G was also particular because, since programming that kind of effects by hand was extremely complicated in the original Mirage, the Sony version incorporated a panel that allowed to manipulate the image by hand in a relatively simple way, opening the possibility of that anyone could handle it and see in real time the effect it was creating. That said, it was a workstation at the highest level that created 3D effects never seen to date, and Kutaragi's plan was to bring together the group of engineers who had been working on it and convert a quarter million dollar machine in a mass product. Almost nothing.
An unrealizable machine?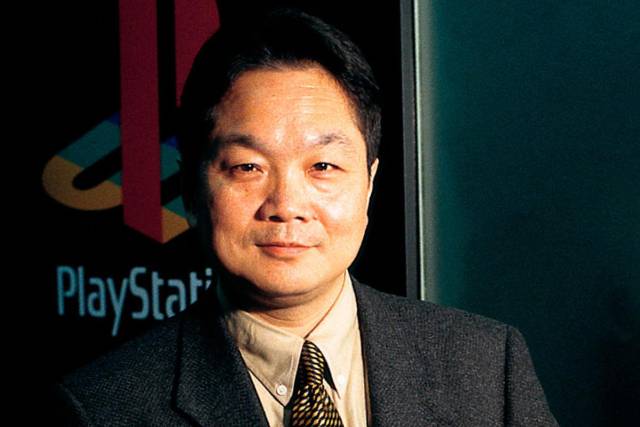 Ken Kutaragi, the "father" of Playstation
So a Kutaragi that was still very little in the face of the great managers of the company, goes to the board of directors and tells them their intention: to create a proprietary machine with CD-ROM based on that technology, capable of rendering 3D graphics. To do it at the scale and at the cost it needed, Sony should produce a chip with ten times more programmable door arrays than the company was capable of producing at that time. It was much more than ambitious, it was nonsense, madness, even Ogha himself, who was the main supporter of the idea of ​​facing Nintendo, had to laugh at what Kutaragi was asking for. The president of Sony was under enormous pressure from his board of directors and division chiefs to abandon the idea of ​​video games; many in the highest positions did not want Sony to get involved in that sector, they considered it "un serious" and a "toys" sector, when they were Sony, a company at the top of "serious" sectors such as cinema or music. And in the middle of that climate, there was that engineer asking him the impossible to participate in a market in which very few people of the company believed. Amid the tension of the meeting, Kutaragi exclaimed to its president and to the entire board of directors: "Are you going to sit down and accept what Nintendo has done to us?" The wound was still very present and Ogha reacted: they were going to do it.
But even with the second confirmation of the president of the corporation, things were not cleared, much less, within the Sony headquarters in Minato, the project would be jeopardized and would be subjected to all kinds of tripping and stabbing. Ogha personally took charge of shielding Kutaragi and his team, moving them to the Sony Music headquarters in Aoyama. The movement was very positive since the "exiled" group found a much more open and receptive attitude, a vision more directed to the content and how to launch it for the public and not so obsessed with hardware. There, Kutaragi would find good allies with whom SCEI -Sony Computer Entertainment International- would form the division that would be in charge of both the development of the new machine and providing the right tools to succeed, a complex multi-level process that goes through the establishment of relationships with video game producers, the creation of appropriate tools to work with the console, the production and distribution of software and many other aspects. But despite the difficulties, the pieces began to fit.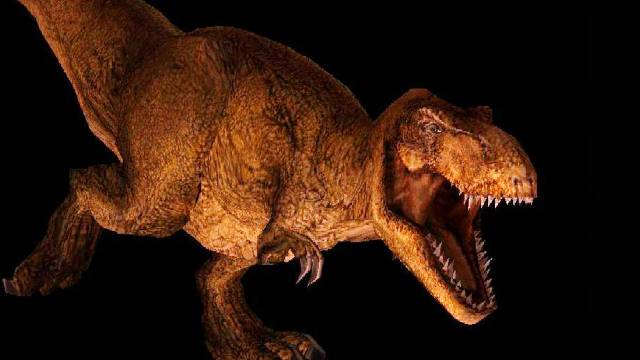 The iconic T-rex demo of the original Playstation
The success of Playstation was based on several pillars. One of them is that Sony Computers did not even exist, there was no division of video games as such, so the company had to invent itself from scratch, which among other things involved taking radical steps in how to negotiate with the studios, look at how Sony and Nintendo operated to offer something better. For example, Nintendo gave a 12-week term to produce an order for cartridges. So if the company in question fell short with a game, I had to wait another 12 weeks to have fresh cartridges, which killed much of the demand. Sony offered a maximum period of 10 days to complete a game, which was revolutionary. It also offered logistics facilities so that virtually any company could work with the console, without being so above the quality, did not put any content limitation and its share of the per game benefits was significantly lower than those of Nintendo and Sega. In addition, the companies looked with good eyes that Sony did not have its own software, since many were tired of competing with the Mario, Sonic and other games of the hardware houses themselves, which were always the most successful, so it was a factor Competitive to consider.
But in addition to an attractive business model, Sony had something else: a powerful console at the right time, at a crucial point of technological transition. His commitment to the CD-ROM was in line with the greater demands of space of the companies, wanting to experiment with things like cinematic scenes and better audio quality. On the other hand, the studies increasingly wanted to work with 3D and the console was being built precisely thinking about the use and manipulation of polygons. The group of engineers led by Kutaragi was doing a great job adapting the workstation hardware to a domestic format, and the result began to show with the first technical demos shown to companies, equipment and, subsequently, consumers. Undoubtedly, of all of them the most impressive was that of the famous T-Rex, well known to all who lived those days. The beast was recreated and animated with more than notorious detail, almost unreal for the time. The developers did not believe that such graphics could be recreated on a real console, but the demo worked in real time on the machine and was manipulable in a limited way. It must be understood that a technical demo is still a use of the maximum possible resources of a console, so it is not that achieving that fidelity was precisely realistic, but it was very revealing that I could do it, a real muscle test.
As mentioned before, the pieces began to fit, not without many problems, misunderstandings and clashes between the multiple heads that began to have SCEI. There are funny anecdotes like when Kutaragi got upset when he saw the "pet" that had been used in one of the first western promos, a floating head called "Polygon Man", but he didn't get angry because it was horrible – it was – he got upset because It was formed by plain polygons at peak and not rounded as PlayStation was able to do. A name by the way that was also subjected to intense scrutiny, with several executives willing to change everything to PSX because they thought the original name was too childish, although it was finally decided to bet on it. SCEI soon picked up the fruits of its intense work, and the most important companies of the time such as EA knocked on the door despite their rookie status, but there was still a litmus test: the first official announcement of launch in E3 of 1995 .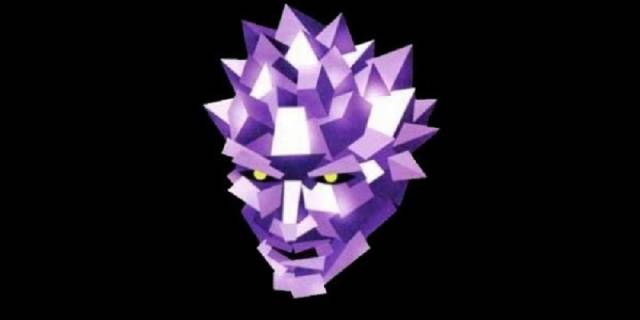 Poor Polygon Man did not like Kutaragi because he did not have rounded polygons
Sega's mistake
The rival was not anyone: Sega. The company had made some blows in the last stage with Genesis / Mega Drive, but it was still Sega, a giant of the video game, with the successor of the popular 16 bits in his arms. Sony was a colossus, much larger than the Sonic company, but in terms of video games they were nobody, so the idea with the presentation with Saturn was a bit in repeating the Genesis play, making sure to launch earlier and with more force to Occupy the new space. The main objective of that strategy, which had worked well with Mega Drive, was Nintendo, although by the way it is quite likely that the managers of Sega USA also expected to deal a fatal blow to Sony before it had occasion to react, as a side effect. That strategy was reflected in the surprising and never repeated moment in which Tom Kalinske announced, in the previous conference, that Saturn was launching at the market at the same time, while talking. The release date that had been announced for the 32-bit in the USA was September 2, 95 – which they had dubbed "Saturnday," but it was a lie, a ploy to mislead the rivals. Saturn would come out that same May 11, at a price of 399 dollars and only in certain chains.
Tekken was one of the first hits of Playstation
It was spectacular, but in the end a big mistake. Sega managed to annoy users – very high price – to producers – no one knew or was prepared to launch games because they had been planned for September 2 – and important store chains that had been left out of the limited range of "elect", like Wal-Mart, who would later be responsible for making the contempt pay dearly. Users who did not care about the price and threw themselves eager for the new machine were waiting for several months of lack of content – double effect of the fact that the companies were not aware of the matter. All quite negative elements that made Saturn not start very well, something that extended throughout his life in the West. For its part, Sony also arrived at E3 with its own secret weapon under its arm, which would also be in charge of showing by surprise during its previous conference, after Sega's. Already at the end of the presentation, the president of SCEA is invited to take the stand, stands before the microphone and simply says "299" to sit back in the audience's applause. It was the price of the new console, much more competitive and attractive than Saturn. This move was not easy or free for Sony, since it involved selling the machine with unit losses and further increased the concerns of the board of directors at headquarters, but the strategy was clear: the more sales, the more success, the more Games and greater benefits.
The first year of the platform was a great start. Its launch in Japan, in December 1994, was a great success and was accompanied by one of the great successes of the recreational of the moment, a great domestic version of Ridge Racer with which to compete with the no less classic Daytona USA. At that time Namco was one of the great rivals of Sega in the powerful recreational sector, but the first did not have the benefit of a console from which to spread their games, so the alliance with Sony was beneficial starting and showed be extraordinarily fruitful, first with the car game and then with the launch of what would be one of the platform's franchise titles: Tekken. Toshinden was also at the launch, perhaps not the best fighting game in the world but one that knew how to show off his graphics and take advantage of being among the first available titles. Even weirder games like Jumping Flash also had a good reception among an audience that was looking forward to entering the new generation and getting into those strange three-dimensional worlds that were so exotic after the sprite mastery for so long.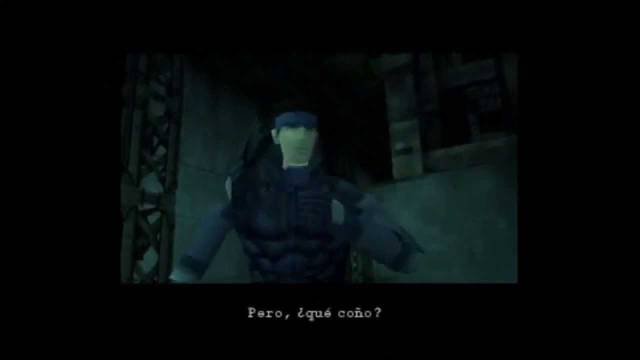 Sony made sure that some of the great successes of its Playstation arrived in unusual languages ​​at the time
The beginning of a legend
The history and trajectory of Playstation escape the purposes of this article, although it is well known. Sony managed to expand the range of users who enjoyed video games and created a machine in which new video game legends would be born as Gran Turismo, a new generation of Final Fantasy with some of the most memorable deliveries for many fans, Metal Gear Solid, a Tomb Raider that did not start as exclusive but that would end up being one of the great representatives of the brand, WipeOut, Crash Bandicoot, Resident Evil … and many others. One thing worth noting is that one of Sony's big bets with Playstation was to give importance to the European market more ambitiously than other houses had done. For Sega and Nintendo, the important thing about Europe was England, France and Germany, while the other countries were far away on their maps. SCE opted strongly to distribute the console and its products in practically all the countries that make up the European Union, and tried to meet the specific needs of each of them despite the problems of logistics and languages. The result was that if it was considered the "third market", far behind the United States and light years from Japan, Sony managed to match the US and Europe in business volume for the first time for a global video game company.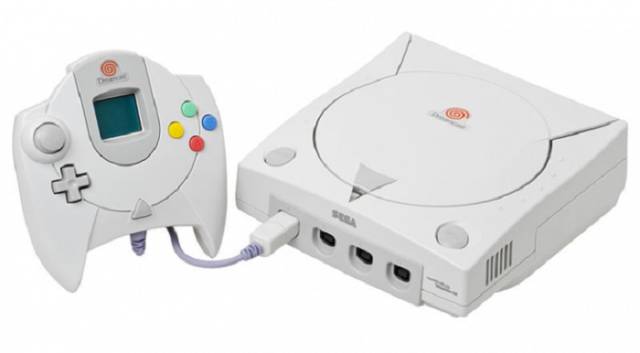 Sega tried to turn generation page quickly with Dreamcast, thinking of hitting first
PSX had a great and fruitful life, leaving Saturn in the gutter and far exceeding Nintendo and its Nintendo 64, which should have been a huge satisfaction for Ohga and Kutaragi given the initial motivations of the development of the console. Not only had their revenge against Nintendo culminated, but Playstation had also become a magnificent business for Sony, to the point of becoming one of the pillars of the company's economy. Ken Kutaragi was already one of the great stars of Sony and began to sound strongly as the future candidate to chair the conglomerate. Not in vain, the "father of PlayStation" had the wood of the type of leader that could occupy the spiritual place of Morita in the company: boldness, ambition, vision, brilliance and also the technical knowledge necessary to be respected by the "nobility" Within the strength of Minato – it is important to remember and insist that Sony is a company founded by engineers and it has always been part of his soul to respect the figures that are also members of the "guild". But that was only a first step, we had to continue with what had begun and very soon in the life of the first PlayStation the R&D team was already working in the future.
The forge of the successor is not as stormy or dramatic as that of Playstation, after all the first console was created from scratch practically and had no expectations from users, just curiosity and certain conviction that the new fighter in the ring would follow the path of Jaguar, 3D0 or CD 32. Things were very different with the following platform after the great victory with the first, and also the rivals arrived renewed, or at least it was assumed that they did. Sega had been very touched with Saturn and with the sum of the errors – some of them very expensive – that he had accumulated although externally he acted as if everything had been a simple stumbling block from which they could be quickly redone, so they bet to abruptly shorten life of its 32 bits to launch the console that was going to solve all its ills: Dreamcast, which however was going to have a very complicated life as of September 13, 1999.
PS2, an emotion machine
That day, 900 journalists from around the world gathered in the Tokyo neighborhood of Roppongi invited by SCE to discover the evolution of the most successful console ever. Ken Kutaragi in person acted as master of ceremonies, explaining the basics of the console that would be called PlayStation 2. The conference was very interesting because a full presentation was made, full of details, demonstrations, objectives and technical specifications, in addition to reveal the final design: serious, monolithic, elegant and sober, with dark colors, pale blue and a shape that allowed it to be positioned horizontally or vertically. For some it was too serious, "even boring", but for others it symbolized a new era in which Sony was serious about the living rooms of the home. The original PlayStation, despite its popularity, was still a room console, PS2 wanted to be a platform also for the living room of the house, a substitute for the VHS of many homes. It was no accident that among the most promoted aspects of the new system was its DVD player, a luxury at the time. The jump with the format not only affected the games, they were going to enjoy a storage capacity never seen before, but it would make the console compatible with the format called to replace the analog format in the reproduction of movies. In addition, in this Sony was not small, PS2 came to be among the best players in that emerging market, at a much lower price than other dedicated devices; there were many who could enjoy a DVD movie for the first time on the Sony machine.
One of the aspects in which Kutaragi emphasized is that PS2, in addition to traditional markets, wanted to point to what he called "Computerized Entertainment Market", in fact, in the eyes of the system's father, PS2 was not simply a console but A computer capable of centralizing home entertainment. The conference also spoke of course about the internet and the plans in this regard to bring the platform to that space, with an ethernet adapter and a hard drive that would be put up for sale in the future – as would the hand of Final Fantasy XI-. La nueva consola venía además con una esotérica arquitectura centrada en dos pilares: el CPU "Emotion Engine", un procesador de 128 bits con acceso a una memoria ultra rápida de 32Mb; y el "Graphics Synthesiser", que actuaría de "GPU", todo apoyado por un chip de audio de 48 canales y un CPU adicional que se encargaría de la emulación por hardware de los juegos de la Playstation original, algo que era una prioridad para Kutaragi: eran consolas de la misma familia y por tanto las versiones superiores no podían dar la espalda al catálogo de sus antecesoras. Durante la conferencia se verían algunas demos técnicas de lo que la tecnología podría ofrecer, interesantes pero nada fuera de lo normal -Dreamcast ya era una realidad consolidada así que ya se había podido ver un salto generacional con respecto a los gráficos de PlayStation/Saturn/Nintendo 64-. Cosas como renderizar en tiempo real la secuencia prerenderizada del baile de Squall y Rinoa de FFVIII, una demostración de morphing facial bastante llamativa, un Gran Turismo 2000 a medio camino entre la vieja y la nueva generación o demos técnicas de Tekken y Ridge Racer, atractivas pero no revolucionarias; PlayStation 2 tardaría bastante una vez lanzado para mostrar su verdadero potencial.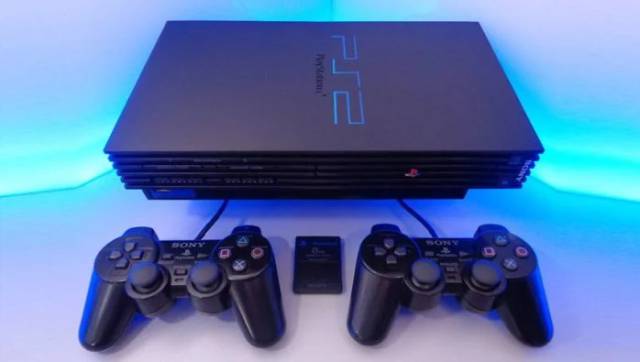 PS2 no sólo era una potente consola, sino que sirvió de caballo de troya para introducir el formato DVD
En el mismo evento, celebrado en la órbita del Tokyo Game Show de ese año, se anunciaría la fecha y el precio de la plataforma: el 4 de Marzo del 2000 a 39.800 yenes. El hecho de que unos días más tarde fuera la feria japonesa supuso una buena oportunidad para ver un atisbo de lo que las compañías estaban cocinando para la futura plataforma. Aunque no hubo noticias de impacto, resultaba evidente que las principales compañías japonesas iban a seguir la estela marcada por PlayStation. Además del apoyo de Namco, Sony contaría también con el apoyo exclusivo de Square, que mostró el primer tráiler oficial de su primer proyecto para PS2: The Bouncer. From Software mostraría dos títulos para la futura consola: Armored Core 2 y Eternal Ring -heredero de King's Field y antepasado de Demon's /Dark Souls-, Capcom tendría como protagonista a Street Fighter EX 3 mientras que daba pistas sobre un proyecto llamado Onimusha. Konami se limitaría a un remake de Gradius III y IV y seguramente era la propia SCEI la que hizo más ruido con un juego llamado Dark Cloud, que entonces se interpretó como un intento ambicioso de tener un "Zelda", aunque acabó siendo algo muy distinto; ciertamente, fue uno de los juegos que llamaría más la atención, con amplios paisajes, espectaculares efectos de agua y un intrigante sistema para "construir" pueblos, en sintonía con las charlas técnicas de Phil Harrison sobre cómo el hardware de la consola estaba pensado para facilitar la construcción de mundos.
Pero el primer bombazo mediático en forma de juego no llegaría hasta el E3 del 2000. La consola ya estaba en las calles japonesas y la primera hornada de juegos para ella no había logrado impresionar tanto como lo hizo Soul Calibur en Dreamcast. Tekken Tag Tournament no era comparable, Ridge Racer V era un buen juego pero tampoco estaba a la altura de lo que fue el primer Ridge Racer en PSX. Otros títulos, como Fantavision o Gradius III/IV tampoco representaban ese revolucionario salto gráfico que se presuponía… hasta el E3. Seguramente los veteranos del lugar ya estarán recordando lo que pasó: uno de los tráilers más impactantes de la historia del evento angelino, un vídeo que convenció a muchos de comprar una PS2 sí o sí, un juego que mostraba realmente lo que esta nueva consola podía hacer… Por supuesto estamos hablando del tráiler de Metal Gear Solid 2, el más poderoso argumento para convencer a muchos usuarios de PSX de empezar a ahorrar.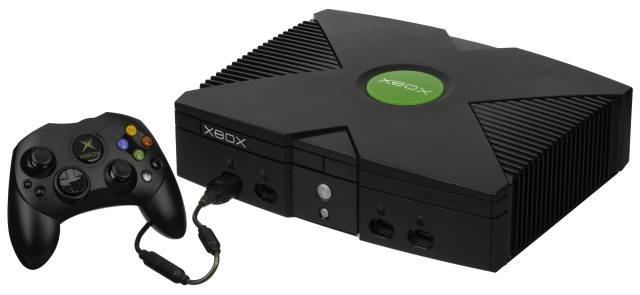 Microsoft, preocupada por el ascenso de PS2 -una máquina Linux sin ninguna dependencia con Windows- se lanzó a competir con Xbox.
No sabemos hasta qué punto el apoteósis de Kojima movió la balanza, pero en todo caso sabemos cómo acabó esa batalla. Dreamcast cayó antes de tiempo por el agotamiento financiero de Sega. Nintendo llegaría tarde con su Gamecube y quedaría descolgada de la carrera para intentar recuperar su dominio de las consolas de mesa. Xbox tendría una vida corta y muy dependiente de Halo. Todas quedaron eclipsadas por el monumental catálogo de exclusivas totales y temporales que alcanzaría PS2, la consola de mesa más vendida de la historia gracias sus 158 millones de unidades que se antojan difíciles de superar en su categoría. PlayStation 2 repetía y ampliaba considerablemente el dominio de la marca, erigiéndose como una fuerza que parecía imparable en la industria del videojuego. Pero la rueda seguía girando y la lógica del mercado de consolas dicta que el hardware tiene que renovarse, así que cinco años más tarde, Sony y Microsoft cruzaban de nuevo espadas usando dos máquinas distintas: Ken Kutaragi mostraba al mundo la nueva PlayStation 3, mientras que Microsoft hacía lo propio con Xbox 360.
A la tercera no es siempre la vencida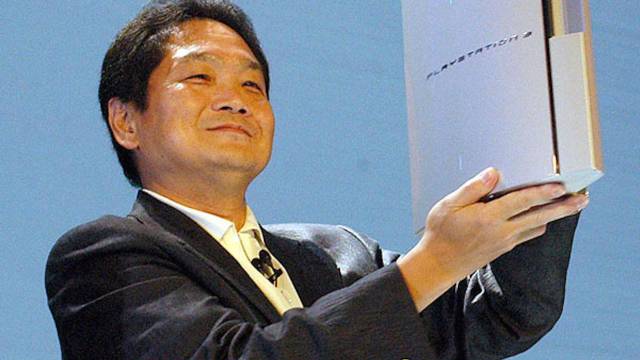 PS3, el principio del fin de Kutaragi
En "Ecos de la Nueva Generación" comentamos en detalle lo que pasó con ese particular duelo y sus consecuencias, así que no merece la pena detenerse de nuevo en la polémica alrededor de él. En aquel entonces era prácticamente impensable apostar contra Sony, SCE había derrotado con mucha soltura a todos los rivales que le habían salido al paso. Pero con la perspectiva del tiempo, es relativamente fácil encontrar señales extrañas en la presentación de PlayStation 3. Por ejemplo, Sony siempre había conseguido anunciar sus consolas dando fecha de lanzamiento y precio, al menos en un mercado, en un plazo razonable nunca superior a un año. PlayStation 2 salió en Japón seis meses después de su anuncio oficial por ejemplo. Pero en el E3 2005 no vimos ni fecha de lanzamiento ni precios de la nueva consola, algo que debería haber hecho sospechar sobre el estado de desarrollo de la misma. Aunque también era complicado pensar demasiado ante la exhibición de poderío y las demos mostradas, además la consola estaba físicamente allí -al menos, la carcasa- presentada también por un orgulloso Kutaragi, así que había poco lugar para la duda.
Fue en el E3 2006 cuando se empezó a calibrar el desajuste con esta PS3. Nunca una PlayStation había necesitado dos E3 y dos TGS para presentarse antes de ser lanzada, nunca había sido tan cara y además tampoco había necesitado nunca recurrir a tráilers que no fueran en tiempo real. Las demostraciones de PlayStation y PlayStation 2 habían sido siempre realizadas con el propio hardware, no eran "target renders", sino cosas que la consola podía hacer. Tampoco habíamos visto nunca los bandazos en aspectos clave como el diseño del mando. Son síntomas que se ven ahora, con el entendimiento que nos otorga el tiempo, síntomas de los grandes problemas sufridos en la creación de una plataforma que costó el retiro a Ken Kutaragi y unas pérdidas colosales en las cuentas de SCE en sus primeros años de vida. Es lo que tiene ser brillante, ambicioso y tener un éxito sin precedentes durante más de una década, se pierden de vista las limitaciones propias. Pero no hay que olvidar que este hombre logró lo "imposible" para su empresa con la primera PlayStation y diseñó una segunda máquina que se convertiría en la más exitosa consola de mesa de la historia, un hardware extraño pero versátil y capaz que no dejó de evolucionar durante todos y cada uno de sus años de vida. Incluso PS3, con una arquitectura todavía más exótica, demostró ser una plataforma con un potencial impresionante en manos de los equipos más preparados. Quizás el destino haya sido cruel no poniendo a Kutaragi en la presidencia de Sony como se había esperado durante tantos años, pero su lugar en la historia de la compañía y del videojuego resulta indudable.
Project Orbis, el origen de un nuevo éxito
En el momento de escribir la versión original de este reportaje, PS4 -conocida inicialmente como Project Orbis- estaba a punto de ser anunciada. Medios de todo el mundo habían sido convocados a un evento llamado Playstation Meeting, en Nueva York, donde se daba por descontado que se presentaría la nueva consola. Sony salvó la generación con PS3, consiguiendo incluso superar en ventas globales a Xbox 360 por poco -86,90 millones frente frente a 85,50- lo que pocos hubieran firmado en la carnicería que fue el comienzo de esa generación, con una Microsoft acertando de lleno en todas sus decisiones y una Nintendo que había descubierto el misterio de la piedra filosofal con Wii. El agujero en las finanzas de Sony fue enorme, en una época especialmente mala para la compañía en general, pero en un ejercicio de resilencia y de tener claro que el "juguete" se había convertido de uno de los principales pilares del negocio de la compañía, se consiguió superar el bache.
Pero estaba claro que no se podían cometer más errores. Los tiempos de tratar de reinventar la rueda con una arquitectura revolucionaria tocaban a su fin: acuerdo con AMD, arquitectura x86 y un especialista en software como Mike Cerny firmemente a los mandos, con una larga trayectoria en diferentes roles como creador de Marble Madness, programador en Sonic 2 y productor ejecutivo de Crash Bandicoot o Spyro The Dragon. Era un movimiento arriesgado, se pasaba de un ingeniero centrado en el hardware a un "hombre de software", pero el movimiento demostró teniendo sentido. Cerny había tocado todos los palos que se puede tocar en la creación de un videojuego, por lo que tiene un entendimiento único de lo que los estudios necesitan. Y además, un impecable conocimiento de japonés y una capacidad contrastada de comunicarse efectivamente a un lado y a otro del pacífico, fruto de sus años con Sega.
Su liderazgo fue clave a la hora de crear un sistema efectivo y balanceado, amable con el desarrollador, suficientemente potente para cumplir con lo exigido en su época y a un precio razonable. Se acabaron los castilos en aire de pasadas épocas y las ínfulas de convertir una consola de videojuegos en algo poco menos que trascendental. El mensaje era claro y conciso: una consola de videojuegos para jugar, "for the players". Ese foco resultaba refrescante al lado de una Nintendo que se percibía lejos del resto de la industria, tan exitosa en sus planteamientos propios que no reparó en su propia falta de dirección con Wii U; y también al lado de Microsoft, embelesada como estaba con el éxito de Kinect y la transformación de la futura Xbox en "algo más" que una "mera" consola (TV, TV, TV, TV…). Era el momento perfecto para vender ese mensaje, y la propia Microsoft terminó de poner la alfombra roja autoinmolándose en el E3 2013 con un mensaje difuso sobre los requerimientos online de la consola, la propiedad de los juegos y el sistema de segunda mano. Tanto se complicaron, y tan contradictorio era el mensaje que salía de distintos representantes, que hasta el propio Shuhei Yoshida de Sony, poco dado a las grandilocuencias o a los ataques a sus rivales, no se resistió a darle una estocada mortal en este célebre vídeo. La insistencia en incorporar un Kinect de nueva generación en la consola como parte imprescindible de la misma, encareciendo el producto, contribuyó decisivamente a que PS4 se colocará como referencia en el mercado desde el principio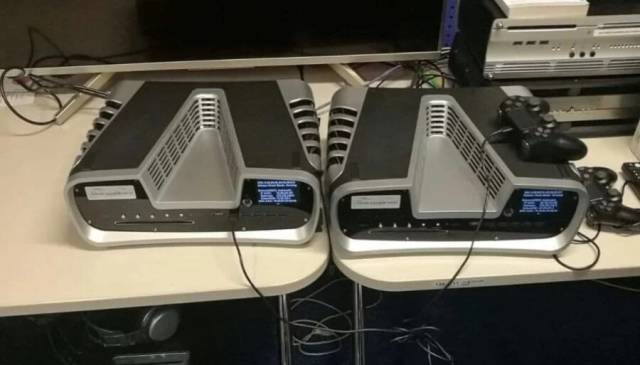 Kits de desarrollo de PS5, el futuro ya se esta comenzando a escribir
Playstation 4 ha recuperado firmemente la senda del éxito a base de pragmatismo. Su vida no ha terminado -queda alrededor de un año para el lanzamiento de ua PS5 de la que sólo sabemos el nombre y algunos detalles-, pero ya es la segunda consola de mesa más vendida de la historia con más de 100 millones de unidades vendidas en todo el mundo -la carrera con PS2 será apasionante-. Sin embargo, un vistazo al panorama debería hacer recordar a Sony que ninguna empresa es invencible y que el futuro no está garantizado por una historia de éxitos. Microsoft se recuperó del batacazo inicial de la mano de una dirección sólida a cargo del carismático Phil Spencer, que ha centrado los esfuerzos de la compañía de nuevo a los jugadores tradicionales y a crear servicios que les puedan interesar (el Xbox Game Pass es uno de los grandes hallazgos de esta generación y pocos dudas de que será clave la siguiente generación) y Nintendo ha demostrado, una vez más, su capacidad de reinventarse en sus propio términos con Switch, una consola que está vendiendo como un tiro en todo el mundo y haciendo olvidar rápidamente que Wii U existió. El futuro está por escribir.