The streaming platform presents a new production that adapts Mark Millar's superhero MPH comics with Jamie Foxx and Joseph Gordon-Levitt.
Netflix has unveiled the trailer for Project Power (Project Power), a new film in the superhero genre with actors Jamie Foxx and Joseph Gordon-Levitt as the main characters and adapted by Mark Millar's superhero comic MPH. The film, which deals with the existence of a pill that grants superpowers for only 5 minutes, is scheduled to premiere on August 14 exclusively for Netflix.
The Pill of Super Powers
Thus, the Power Project argument leads us to a society in which there is a drug that grants superpowers to everyone who takes it, although only for the next 5 minutes, awakening the random superpower of each individual until the effects pass, from superhuman strength or agility to the possibility of making you invisible or resistant to bullets, among many others.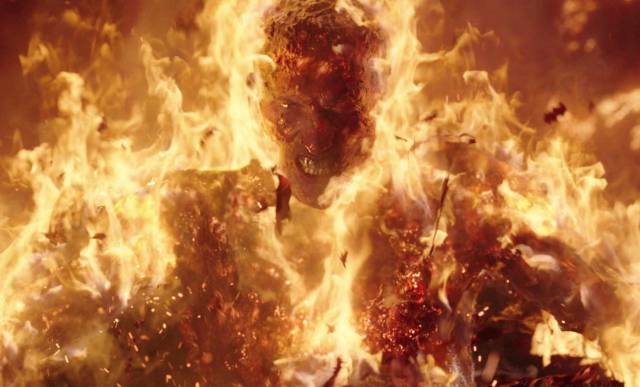 That is why the crime rate has skyrocketed in New Orleans due to the illegal trafficking of this type of drug; Thus, a police officer (Joseph Gordon-Levitt), a former soldier seeking revenge (Jamie Foxx) and a young trafficker (Dominique Fishback) form an unexpected trio that aims to destroy the manufacturers of these pills, even risking their lives by taking the superhero drug.
"On the streets of New Orleans, it is rumored that there is a pill that unlocks the superpowers that each person has. Where's the trap? Until you eat it, you don't know what's going to happen. Some become invisible, super strong, or bulletproof, while others have a more virulent reaction. After the arrival of the pill, crime shoots up in the city. A police officer (Joseph Gordon-Levitt), a young trafficker (Dominique Fishback) and a former soldier thirsty for revenge (Jamie Foxx) will risk everything by taking the pill to stop their manufacturers, "says his official synopsis.
Project Power, directed by Henry Joost and Ariel Schulman under the script of Mattson Tomlin (writer of Matt Reeves' The Batman), premieres on Netflix on August 14.