We recommend a selection of unforgettable PS4 games to start enjoying your PlayStation 5 with the PS Plus collection.
It's here. PS5 is already a reality around the world, Spain included. The new generation of Sony has begun and, if you are one of the lucky ones that you were able to get a console (all the information regarding reservations in this article), you are sure to have a fantastic end of the year. If you also have an active PS Plus subscription, it should be remembered that you can now access the PS Plus Collection, a collection of 20 PS4 games that have marked the last generation. Here are a few recommendations for you to release your PlayStation 5.
It may interest you:
How to download free games on PS5
All PS4 games that will upgrade to 60 FPS on PlayStation 5
How to Transfer Games, Matches and Data from PS4 to PS5
Differences between PS5 and Xbox Series X
How to play PS4 games on PlayStation 5
PS Plus Collection on PS5; all games, price and how it works
All PS4 games to be updated for free on PS5
It goes without saying that these 8 titles that we recommend are in no particular order and do not exempt others from the list to be better, more or less recommendable. Fortunately, all 20 are available to all PS Plus subscribers, so of course we invite you to take a look at all of them because… they are all of great quality. Now, as is often the case with services like Netflix, Disney + or Xbox Game Pass itself, where everything is full of appetizing content, where to start?
The backward compatibility of PS5 offers certain advantages in some titles, which can now be enjoyed at 60 FPS; others with other technical improvements … There are many reasons, so without further ado we invite you to spend your first days with PS5 in a big way and discover any of the following games if you played them in their day on PlayStation 4.
A new generation of consoles begins.
Bloodborne
There is no excuse. If you bought a PS5 with Demon's Souls under your arm, you have to play, revisit or discover Bloodborne. One of Hidetaka Miyazaki's most personal and exalted works, with a level design and final bosses that will remain in your memory for years. From the first minute, it exudes greatness, both in its idea and in its execution, without renouncing the difficulty that characterizes this formula or a signature stamp that elevates it to levels that are difficult to overcome. FromSofware gave a lesson in talent with Bloodborne, and while it still runs at 30 FPS on PS5, it still has one of the brightest directions we can remember in recent memory. It is never too late to know the first great exclusive of one of the most successful consoles in history. Like good wine.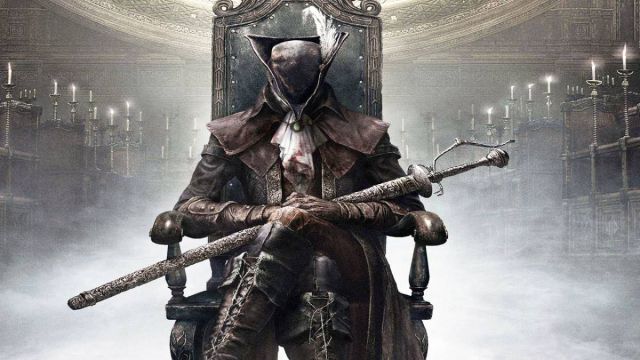 Original FreeGameTips Reviews
InFamous: Second Son
For some it is one of the covered of the generation of exclusives of PS4. Not much less has the quality of Ghost of Tsushima, the next work from the Sucker Punch studio, but InFamous: Second Son was one of the first PS4 exclusives that made us feel like we were in the new generation: neon lights, spectacular animations, verticality , playable anarchy … Great fun, hectic, no worries. The reason we included it in this list of recommendations is nothing more than its backward compatible status with PS5, which improves from 30 to 60 FPS without drops. It is practically another game. A small remastering that makes this work an even more recommendable title.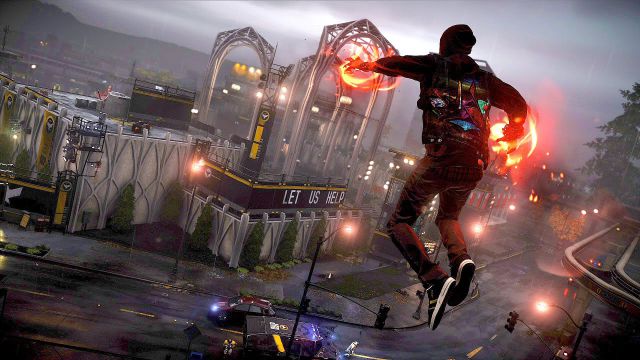 InFamous: Second Son
Original FreeGameTips Reviews
Ratchet & Clank
If what we have seen for now of Ratchet & Clank: A separate dimension seems the most next gen we have seen for now on PS5, you can rest assured, you are not the only ones. Insomniac Games has signed its best generation thanks to Sunset Overdrive (Xbox One), Ratchet & Clank (PS4) and Marvel's Spider-Man (PS4). But let's focus on the pair of bugs, because this reboot of the original PS2 work is an example of what a remake should be. The adventure, with a mix between platform, action and shooter, managed to take the title of twenty years ago and added new features, starting with its history, so that the whole was very satisfactory. To this day, more than five years after its premiere, it continues to be spectacular on screen. Cinema.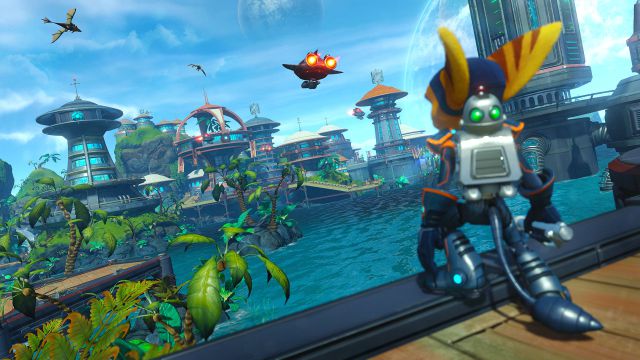 Ratchet & Clank
Original FreeGameTips Reviews
Uncharted 4: A Thief's End
We don't usually give many 10/10s on FreeGameTips because the "masterpiece" category is reserved for the privileged few. Nathan Drake is one of those, but Uncharted 4 has a 10 out of 10 in this house because the fourth installment of the series perfects, evolves and culminates a way of understanding the action in the purest cinematic style. Uncharted 4 is charisma, it is adventure, but it is also cute. The farewell to a saga as we know it; the maturity of a person and the natural cycle of things. It has some of the best moments of the generation that we are now saying goodbye to and, above all, it is pure PlayStation. Naughty Dog touching the sky.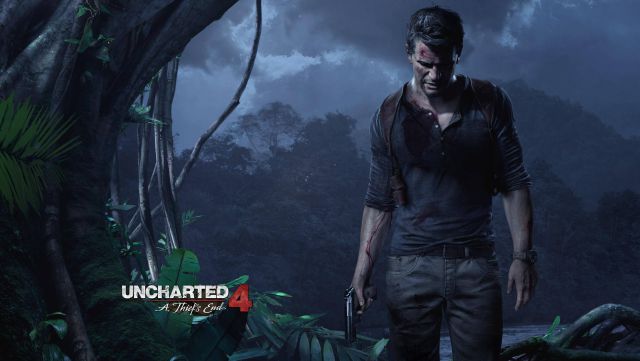 Uncharted 4: A Thief's End
Original FreeGameTips Reviews
God of war
One of the best video games of the decade. It doesn't need much of an introduction, but the fact that God of War is now playable at 60 FPS justifies revisiting and completing it once again. Sony Santa Monica had two options: let the saga die or reinvent it. They opted for the latter, but in a superlative way. Cory Barlog's team did not settle for reformulating the playable mechanics, but wrote a story that tells us about topics that the series never dared to before; He tells us about the importance of being and the weight of what it means to mark us. It is a father and son adventure, with action and calm, but with great delicacy. Essential.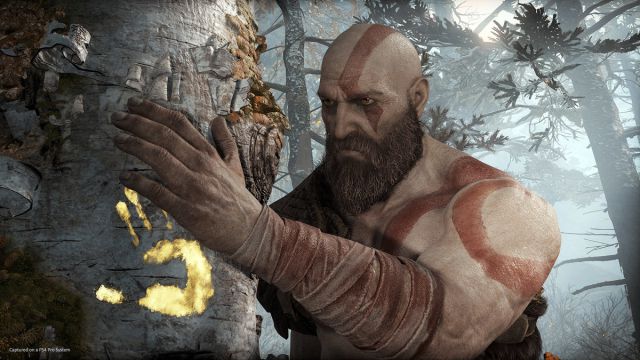 God of war
Original FreeGameTips Reviews
Monster hunter world
One of the greatest hits of the generation and the most lucrative work in Capcom history. The saga, completely niche in the West until Monster Hunter 3, began to gain followers over the years until Monster Hunter World reached home consoles without having to give up anything, neither technical power nor creative design; a surprising title that is enjoyed both alone and in a cooperative, but above all, it opens the doors to new audiences by leaving behind a diffuse learning curve and a complex language to learn. Now we can play at 4K and 60 FPS, keeping our PS4 progress and in an enviable state of health: it can give you hundreds of hours. We warn: hook up.

Monster hunter world
Original FreeGameTips Reviews
Final Fantasy XV: Royal Edition
Surely Final Fantasy VX is not a good example of how to put a main installment of the saga on sale, but why remember that now? The important thing is the current status of the fifteenth numbered episode of what is surely the most popular JRPG series on a global scale and, in a way, also the most important. Royal Edition is everything Final Fantasy XV should have been, and that is what we find in PS Plus Collection, an inescapable work for all lovers of good Japanese role-playing games, this time endowed with action and aspects that we had not seen with so much daring to date. It's a different Final Fantasy, but it's pure at the same time. Your story needs no introduction. If you want to release PS5 with a JRPG, it really is worth it.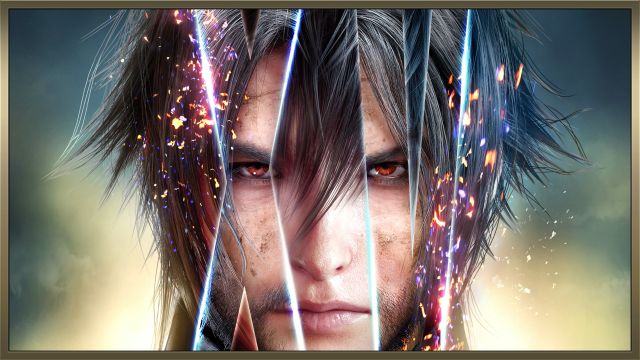 Final Fantasy XV: Royal Edition
Original FreeGameTips Reviews
Resident Evil 7: Biohazard
If Resident Evil 8: Village is one of the most anticipated games of 2021 it is for something; one of the reasons is that it picks up the witness of the seventh installment, which reinterpreted the saga after several years closer to the action, further from its roots. The seventh episode embraces the first-person view and tries to collect the best of both worlds: both the survival horror style that was lost one day and the action when it is needed. It is an exquisite sensation at the controls for its amount of detail and references to an intellectual property that has earned the recognition it has. Tension, terror, excellence.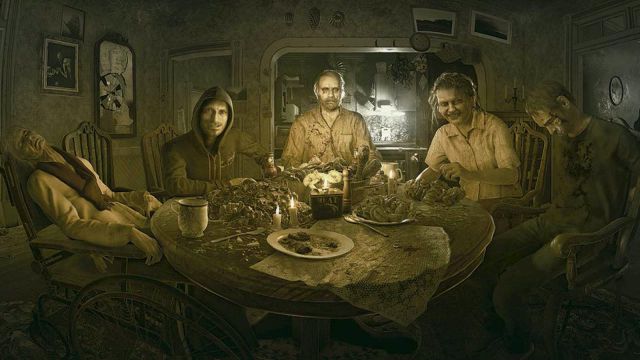 Resident Evil 7: Biohazard
Original FreeGameTips Reviews