Sony confirms all the details about the release date and the price of the two PlayStation 5 models. This November the generation begins.
Sony Interactive Entertainment has confirmed that PlayStation 5 will have a price of 499 dollars / euros in its model with disc player. The Digital Edition version, which will dispense with a reader to adopt a fully digital model, will cost 399 dollars / euros. In both cases, PS5 will go on sale on November 19 in Spain and the rest of Europe; In the United States, United Kingdom, Canada, Mexico, Japan and South Korea, it will be released on November 12.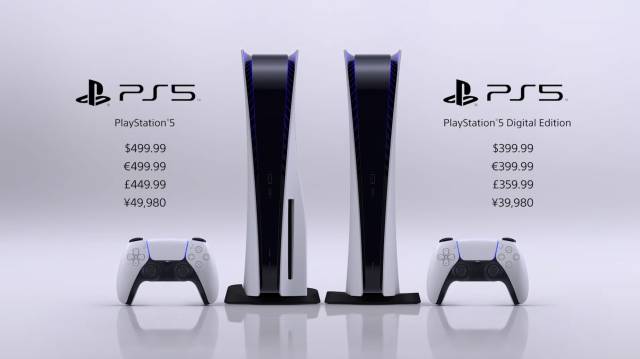 PS5 will cost 499 euros; the Digital Edition model will be priced at 399 euros
As confirmed during the PlayStation Showcase, all models of the console will come with a white DualSense controller, the new controller that will leave behind the DualShock nomenclature and that will incorporate adaptive triggers as well as haptic feedback, it can also be purchased separately.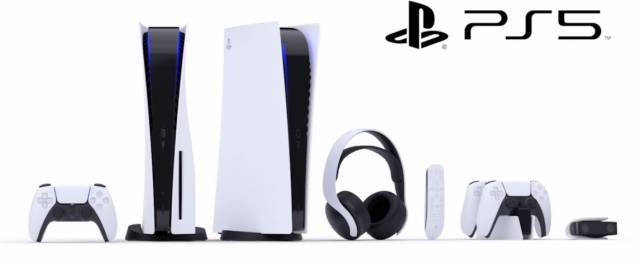 PS5 and accessories announced. Not confirmed what the output console includes.
Through a statement by different official networks, the Japanese firm anticipates that the console will be accompanied by Marvel's Spider-Man: Miles Morales on his way out; also Demon's Souls. These are the confirmed first party launch games:
Demon's Souls for 79.99 euros
Marvel's Spider-Man: Miles Morales for 59.99 euros / Ultimate edition for 79.99 euros
Sackboy: A Big Adventure for 69.99 euros
Destruction All Stars for 79.99 euros
Astro's Playroom – pre-installed on the console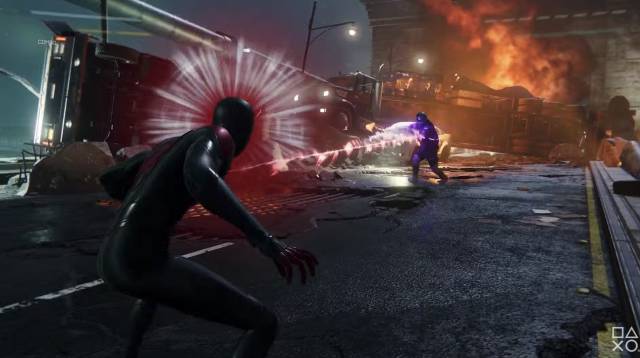 Marvel's Spider-Man: Miles Morales
Other games shown during the conference, which will not be released with PS5: God of War 2, Hogwarts Legacy, Resident Evil 8 Village, Deathloop, Call of Duty: Balck Ops Cold War …
Inside PlayStation 5: Sony's next generation
One of the main characteristics of PS5 is going to be its SSD storage memory, which will be 825 GB at a speed of no less than 5.5 GB per second; that is, up to 100 times faster than the PS4. This will ensure that loading times are almost non-existent in games and we can load titles in just seconds from the main menu. When it comes to RAM, PlayStation 5 will have 16 GB. It will also have a 3.5 GHz Zen 2 8-core CPU and a 10.28 TFLOPS GPU.
All the games coming out for PS5 in 2020
As we reviewed in this article, PlayStation 5 will have several dozen launch games; some of them exclusive, temporary exclusive or console exclusive. The PS5 buyer will be able to play the following titles in a one-year window, barring delays: Horizon Forbidden West in 2021; the driving of Gran Turismo 7, interdimensional trips with Ratchet & Clank: Rift Apart, the difficulty of Demon's Souls, the snow of Manhattan with Marvel's Spider-Man: Miles Morales or the jumps of Astro's Playroom —incorporated on the console—.
Marvel's Spider-Man: Miles Morales – Launch
Demon's Souls – Launch
Astro's Playroom – Launch; built into console
Assassin's Creed Valhalla – November 17; upgrade to PS5 after
Watch Dogs Legion – October 29; update for PS5 later
FIFA 21 – 2020 Finals
Marvel's Avengers – Best Since Launch
Fortnite – Launch
Hyper Scape – Launch
NBA 2K21 – 2020 Finals
Godfall – Late 2020
Vampire: The Masquerade – Bloodlines 2 – 2020
Rainbow Six: Siege – Launch
Quantum Error – 2020
Observer – 2020
Bugsnax – Christmas 2020
Outriders – Late 2020
DiRT 5 – Late 2020 (October in current generation)
Chivalry 2 – 2020
Madden NFL 21 – 2020
Oddworld Soulstrom – 2020
WRC 9 – 2020
Jett: The Far Shore – Christmas 2020
Cyberpunk 2077 – Best From Day One (Patch 2021)
Planet Coaster – Late 2020