The Epic digital store announces the next games that we can download for free, the Dark Souls with pistols and a colorful and nice platforms.
The Epic Games Store has announced the name of the upcoming games that will be available for free on the platform. This time the chosen ones have been Remnant: From the Ashes and The Alto Collection, which can be downloaded between August 13 and 23. As usual, to get hold of them we only need to have an account in the store (and remember: it is free, it takes two seconds and you do not need to enter any credit card details).
The highlight this time is Remnant: From the Ashes, Gunfire Entertainment's title that was launched in August 2019. A few days ago we included it among the 10 best Dark Souls games that history has given us. Many speak of him as "a Dark Souls with pistols" and we in his Reviews (where he got a 7.5) went a step further and talked about "a mess of Dark Souls with Left 4 Dead, something that priori shouldn't work and yet it works. And it works very well. " In any case, The Alto Collection also deserves a chance. This is a compilation that includes Alto's Adventure (from 2015) and Alto's Odyssey (2018), two side-scrolling platforms that launched on iOS, Linux and Mac. Perfect for disconnecting and letting go. The character advances automatically, so they hardly consist of enjoying its landscapes and its artistic section while pressing the jump button from time to time.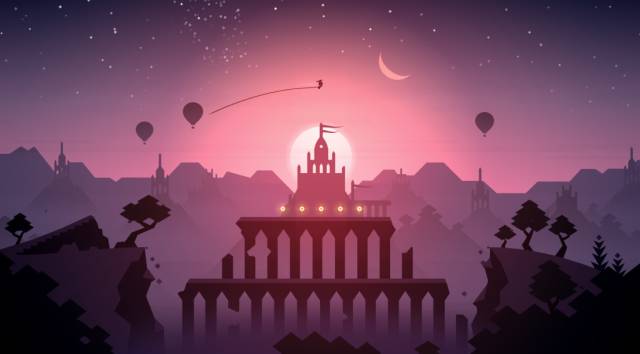 The Alto Collection includes two colorful platforms that came out a few years ago on iOS and Mac.
New free games on the Epic Games Store
In another order of things, we remind you that right now there are two other free games in the Epic Games Store. They are 3 out of 10, EP 1: Welcome To Shovelworks and Wilmot's Warhouse, and will be available until August 13. The first is a crazy narrative adventure that takes place in "the worst video game studio in the world", of which we will be part. (Its name, 3 out of 10, comes from the note that its latest creation has received, to give you an idea). For its part, Wilmot's Warhouse is a perfect puzzle game in which we are in charge of a larger warehouse than those of Ikea and Amazon combined. We will have to group and organize their contents in the best possible way and along labyrinths and narrow corridors. Why? Well, because the game will start placing orders with us and we will have to find and ship things as soon as possible to receive the best possible rating. An almost worse stress than working, go.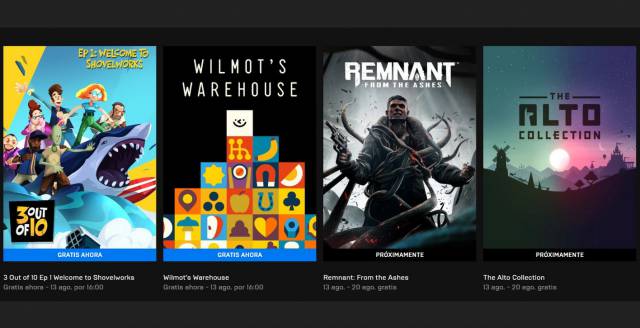 So are the first two weeks of free games on the Epic Games Store.