The creators of Titanfall, Apex Legends, and Star Wars: Jedi Fallen Order create a new internal team to work on a new non-sequel game.
That Respawn Entertainment is working on something new is as obvious as it is cold in winter. The company's recent successes, Apex Legends and Star Wars: Jedi Fallen Order, both from 2019, guarantee a good future for the team founded by Jason West and Vince Zampella. What, however, is not so easy to guess is what this new project consists of. Because many assumed that it would be a sequel to their flagship sagas (did someone say Titanfall 3?), But the developer's latest job offer is looking for a software engineer precisely for the opposite, that is, to work on " a new IP ".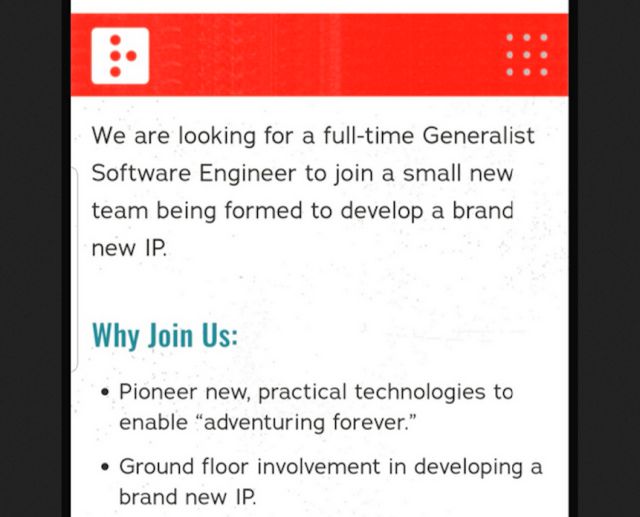 Two new games on the way?
There is a second clue in the job offer and it is just before they talk about the new IP, when they say "a new little team just formed." With this statement, it does not seem very risky to see that Respawn Entertainment has once again divided internally, and even less knowing that since 2019 the developer has more than 300 employees. In addition, it would not be the first time that it does so, since a small part of the study is assigned solely to support and Apex Legends updates. That being the case, the most possible thing is that he will work on two new games in parallel, keeping alive the hopes of seeing a sequel.
The game that is giving more joy to Respawn now is undoubtedly Star Wars: Jedi Fallen Order, which we recently learned about has sold more than 10 million units and is one of the best-selling games of 2020 in the United States, still being he of 2019. With Disney determined to make the most of George Lucas's universe (it has announced ten new series based on it), who would lose the opportunity to turn such a success into a multi-installment saga? As the mod that transforms its protagonist into The Mandalorian demonstrates well, it is the ideal title for it.