The Finnish company Supercell specialized in F2P video games for mobiles does not achieve the success of other titles such as Brawl Stars, Clash of Clans or Clash Royale.
Rush Wars, the latest free to play video game to reach the market for iOS and Android phones of Finnish Supercell, closes its servers on November 30. This has been shared by the company through an official statement on its website, ensuring that they have not been able to achieve the successes of other titles such as Brawl Stars, Clash of Clans or Clash Royale in terms of numbers and global quality of the Title.
Ingame purchases have already been removed

So much so, that Rush Wars has never finished taking off, at least not as those responsible expected, both at the community level and quality. Therefore, from Supercell they have made the decision to cut for the sake and to close their servers later this month. The reasons are varied; from not reaching minimum quality standards to a number of concurrent players too limited.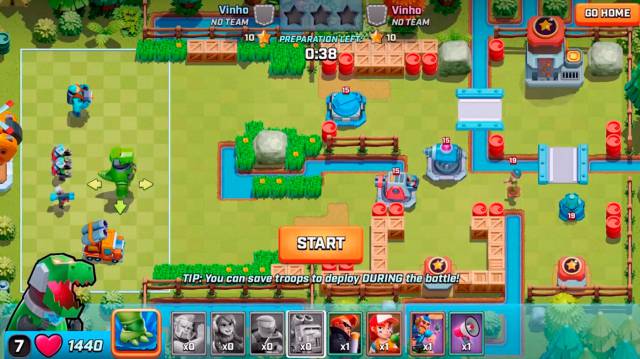 Nor has it helped a community of players who have not hesitated to express their dissatisfaction with certain aspects of the game, such as its mechanics too simple and repetitive or the lack of ingenuity of those responsible for attracting new users. However, ingame purchases of the title have already been eliminated, while the title will remain accessible until November 30, at which time it will no longer be possible to play Rush Wars.
From Supercell they appreciate the support of the community during these last months of life of this mobile F2P. Rush Wars is a tower defense-style strategy title with letters by Supercell for iOS and Android devices in which we must take down the rival through the most varied military weaponry.
Source | Supercell