We analyze the title of Suzuki for PC and Playstation 4.
It has come out better or worse, like it more or less, Shenmue III is a game that has made history and will be remembered by generations to come for everything that has surrounded its creation. When, at the beginning of the century, Sega decided to stop producing his own consoles to become a third party, one of the biggest victims was Yu Suzuki. The creative Japanese had been a banner of the company since its inception, since its hands passed unforgettable classics such as Hang-On, Out Run, After Burner, Virtua Racing, Virtua Fighter, Virtua Cop, Ferrary F355 Challenge and, of course, Shenmue, among many other productions. However, Suzuki's perfectionism caused his works to be especially expensive to develop, something unfeasible for a Sega who had made the leap to third party because it was fueled by debts.
The main problem this caused is that Shenmue's story remained open and unfinished with the enigmatic and magical end of Shenmue II. Suzuki's perfectionism had led him to create an extremely realistic game in all its aspects that raised production costs well above the usual values ​​of the time. It was of little use that Shenmue was a spectacular game at all levels, which inspired countless subsequent games, if sales did not accompany. Above all, because even if all Dreamcast users bought the game, development costs were offset. It is true that the expenditure figures that are handled covered the entire game, from the first chapter to the last, since it had already been researched, written history and developed materials for later chapters.
In fact, in anticipation of shortening expenses, the eleven planned chapters were cut. Shenmue I was the first chapter, but the second one was eliminated directly and Shenmue II would include chapters 3, 4 and 5. Even so, the development cost was still too high and Sega's economic situation was very precarious, so the project He was paralyzed. For years (to say more than a decade), the rumors of a Shenmue III ad were a constant in all video game fairs. Yu Suzuki was still fighting in the offices to be able to finish that work that had been halfway, but he never got the necessary support to get ahead, despite all the support he received in social networks from fans, with campaigns Monthly for years. He even left Sega and tried to demonstrate the viability of the franchise through derivative products such as Shenmue Online or Shenmue City, a massive online multiplayer and a mobile game that did not have the support expected by the creative.
Until finally, at E3 of 2015, Shenmue III was finally announced. Or, rather, the Kickstarter was announced in which fans had to show their support and help finance the title they had been waiting for 14 years. Although said Kickstarter was involved in abundant controversy due to the lack of transparency, especially as regards whether Sony financed some percentage of the game, it ended up being a success by raising more than 6 million dollars, which made it the video game that more It had raised in the history of the platform, as well as the sixth most funded campaign among all categories. It was the triumph of the users, who had managed to get a franchise they worshiped from ostracism and whose end they wanted to get to know someday. Rarely do you see similar things, with a Sega that, although unmarked from development, did not hesitate to put all the facilities to Yu Suzuki to dispose of materials and the license itself.
This putting in situation is very important in a game like this, since its mere existence is thanks to the fans of the first deliveries. Precisely for that reason, he did not have an excessively buoyant budget (although it was surely higher than those 6 million raised by fans) and he worried too much about satisfying those fans of the original works. That is, the game is a perfect continuation to the point at which Shenmue II left us, so that at the level of game mechanics and development of the story we are facing a game that could well have been launched at the beginning of the century (no so on a graphic level, of course). This is causing a division between critics and users, since some demand more from the franchise and others are enjoying this love letter to the originals.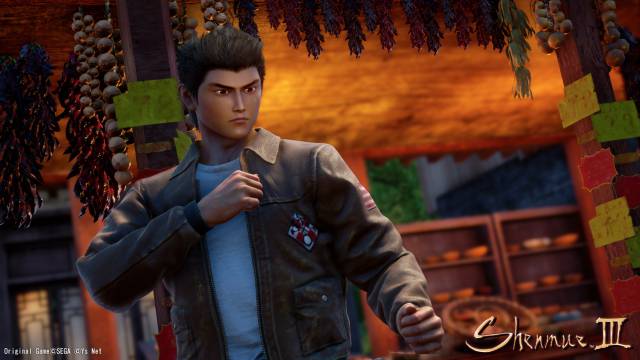 In our opinion, both sides are right and Yu Suzuki himself is aware of it. In a recent interview, he said that he would rate Shenmue III with a 7.5, making it clear, even without saying it openly, that it is not exactly the game he would have liked to do. The creative himself has been aware of the limitations he had to work and, for that reason, has gone to safety and has chosen to reuse as many previous materials as possible, even at the playable level. It is still a transition chapter, something that is too noticeable in an argument that Suzuki himself does not want to advance too much, surely hoping to have greater economic support in future deliveries. In fact, this adventure covers about half of the story and Suzuki is already talking about Shenmue IV.
All this causes the game to have important gaps, but that knows how to hide them quite well in the eyes of a player of yesteryear, who enjoys discovering the world around him and exploiting the possibilities of it. The Shenmue franchise was, since its inception, to play very calmly and delight in the small details. And, although Shenmue III is far from the overwhelming depth of the first installments, it is easy to plunge back into the universe that Ryo Hazuki's quest for revenge proposes. Without realizing it, despite our initial reluctance, we are fully involved in the plot as we become familiar with the environments and the characters. That, for users who have been waiting for this game for 18 years, is the best thing that could happen. Shenmue III can be tough for neophyte players who don't know the history of previous chapters, but it's a true love letter for those who supported it for decades.
A plot that does not risk too much
One of the main reasons why fans yearned for the return of the franchise is because of its exciting plot and charismatic characters. Throughout the first two installments, we were presented with a realistic universe in which there seemed to be magical and mythological dyes, since we visited real places and we had to worry about everyday things as we inquired into the history of a legend about Two mythological mirrors. At the beginning of the first game, the protagonist, Ryo Hazuki, saw how his father was killed by Lan Di in an attempt to recover one of those mirrors, which in theory was in Iwao Hazuki's possession. The thirst for blind revenge on Ryo and throws himself into the street to discuss what happened with his neighbors and friends, in an attempt to get clues and know where to find the villain.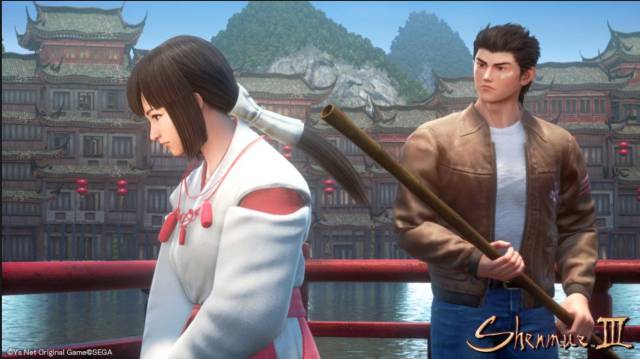 In this gradual advance, Ryo is learning to fight better and is forced to work to earn money. In the end, he ends up leaving his native home to embark on his great journey with a first stop in Hong Kong and, later, Kowloon. At the end of Shenmue II, a Ryo still immature and blinded by his thirst for revenge arrived at the mountain town of Guilin, where he finally met Shenhua, the girl of prophecy whom the character saw in his dreams. And that is where in 1987, months after the start of the adventure, Ryo is for this new chapter of history. Mysteriously, we find important changes with respect to the end of Shenmue II: Shenhua has changed appearance and the fantastic element of the floating sword has been removed, as commented due to the controversy generated by fans who preferred to maintain the realism of the franchise .
As we mentioned before, the narrative development of this chapter, which was one of the most important aspects expected by fans, does not advance the plot as much as could be expected. A daring movement by Yu Suzuki, who is playing to buy time with this delivery in order to delve deeper into history in future chapters developed in better conditions. There are advances, of course, and above all we are left with new details about the origin of the two mirrors, but there are also enough filling missions to lengthen the small frames. We started in Bailu, a small town in the mountains where our father and Lan Di trained under the same teacher and where we will spend much of the adventure solving a problem with thugs.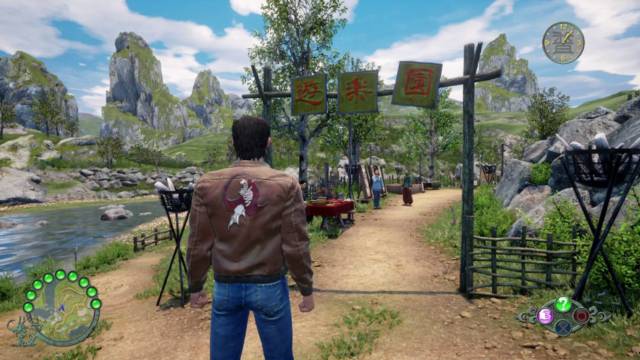 Later, in an attempt to get more information about the mirrors, we will move to Niaowu, where a band has kidnapped the people we are looking for. Niaowu is already a larger city, which leaves the green pastures of Bailu by cobblestones and larger buildings. It will be here where we will meet old acquaintances and where we will move towards a final stretch of memorable fighting, as was the case in previous deliveries. In fact, it is in this final section where we find more narrative load and where we are left wanting more, waiting for the fourth chapter not to take too long. In general, the game leaves a good narrative taste, but it is a pity that it did not explode anymore.
The evolution of combat
Especially since, at the level of realism of the universe, it gives us the feeling that there is a small step back in the evolution of Ryo. The grace of Shenmue I and Shenmue II was that what we were learning was preserved from one game to another, so that if we trained more we were better fighters and that was noticed throughout the evolution of the adventure. However, here it seems that we are even greener than we thought and we started practically from scratch, so that we have to train many and, in fact, we are forced to do so to have some chance against some simple thugs beginning of this chapter (especially after having already overcome the attack of 70 enemies in the first Shenmue).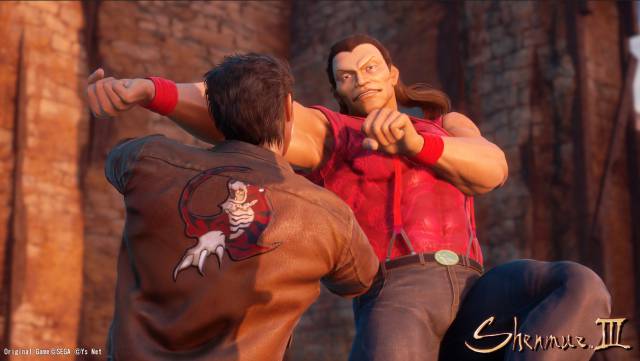 It is true that this responds to an attempt to get back into the matter after so many years outside the franchise, but loses a lot of plot coherence with the previous chapters, which seem fundamental to understand the plot, the universe and the characters of this chapter. Beyond that, the new combat system is far from being that system inherited from Virtua Fighter and it seems a bit coarser, although it works quite well and is quite fun. The training brings a lot to our capabilities in combat, so that the game itself encourages us to get new scrolls of techniques and to do both training exercises and practice fights to enhance our attack, our resistance and our overall level.
A lot of things to do
The inclusion of such a marked level progression system is not what we expected from Shenmue, but, beyond the initial shock, it works quite well and is quite grateful. Above all, for the sake of integrating all the elements of the game to enhance it. As in the previous chapters, the world of Shenmue III offers us many things to do such as participating in mini-games of various kinds: games in which we bet to get money or take special prizes; recreational rooms in which to get prizes (a shame not to have classic Sega games, despite the fact that the company logo is seen on numerous occasions and we can even find a Saturn); collect capsule figures; work to get money; gather hidden herbs all over the map; help villagers with problems in exchange for rewards; fishing; etc.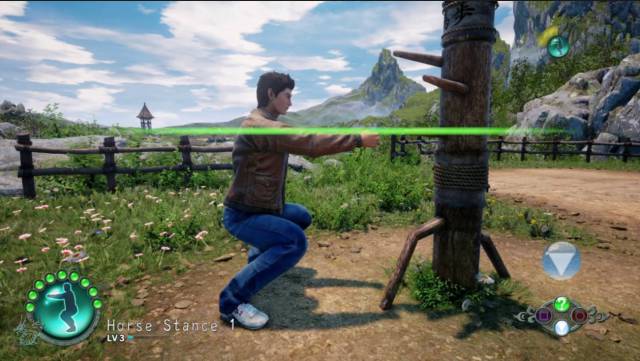 All this is interrelated in a very satisfactory way thanks to the new chip system and the pawnshop. Bets are placed on chips that can be exchanged for items in a store, then go to the pawnshop to sell those items, but you can also redeem sets of items for special skill scrolls. Such is the case, that sometimes a set of objects can be the complete collection of figures from a series of collectible capsules, or a series of objects that are a mixture of those we buy with tokens, those we receive when completing secondary missions and the that we get by succeeding in certain mini-games. So much so, that the more we explore and bathe in everything the world offers us, the more we will enhance our combat skills and the better fighters we will be.
With respect to the living world that the previous deliveries transmitted to us, this new chapter maintains the same guidelines and tries to offer the same level of attention to detail and take care of all the details. However, the economic limitations cause that the thing can not be as deep as in the chapters of two decades before, although the game uses various tricks to hide it and, although there are seams, they are noticed only when we look too much at them. For example, in previous chapters each character had their very marked time routines and these were very credible, seeing how they went to their homes or to work at certain times. It also gives that feeling here, since the characters move incessantly, but if we stop to analyze them we see that it is not so, but they usually move within a rather limited loop in which they pass in the same place almost all the time . In the same way that, although we continue to have an advance in time and the passing of hours, we do not depend so much on the schedules of the sites as before.
These seams are logical in a video game, although it is something that Shenmue did not have us so accustomed to. However, as we say, they are perfectly concealed and barely noticeable. Because, despite everything, Shenmue III hugs you and conquers you almost without realizing it. In the world that is presented to us everything is so perfectly integrated that we chain tasks and missions without realizing it and we end up wanting to discover all the secrets of the game without anybody forcing us to do it, but simply because everything that is presented to us is very careful And it makes sense. In the end, we end up investing a couple of tens of hours to reach the end of the adventure and manage to leave us wanting more, since the thing goes from less to more in a very marked and satisfactory way.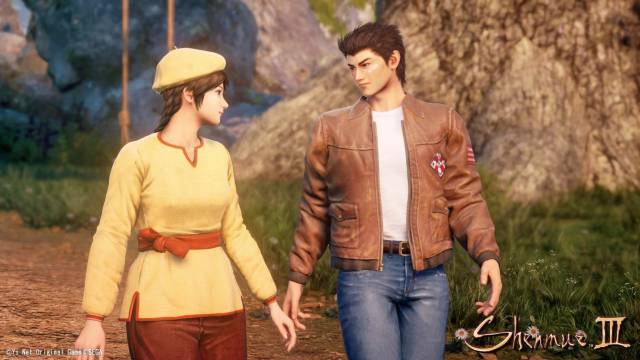 Technical section
The most controversial point of this production is its technical section, which has been the subject of controversy since the first trailers of the game were shown. The problem is derived (and understandable) from the fact that the first Shenmue were a technological prodigy, with a visual quality that took many years to recreate in other productions. The conditions of development of this game have not been the same and that is reflected in the fact that many things have been sacrificed on a technical level, so that in many respects it is still a game of the beginning of the century. This, which is not a problem in the narrative, playable or character development elements, weighs a little more on the visual element.
The environments are wide and very beautiful, with an open world that, although it is not very full of interacting elements, it is pleasant to visit and discover every corner (to some extent, the environment itself tells us things about life in places what do we visit). The problem is found in the characters and their animations, very crude in some moments and, in general, unbelievable. It also highlights that some faces of secondary characters, instead of being hyperrealistic as in the past, look somewhat more caricatured and clash a bit with the general tone of the franchise. Also, the first narrative scenes, with Shenhua and Ryo talking while they walk (as at the end of Shenmue II), are full of cuts and casts in black, with the characters stopping to speak head-on and then another one cast in black to continue walking There is room for improvement in these aspects.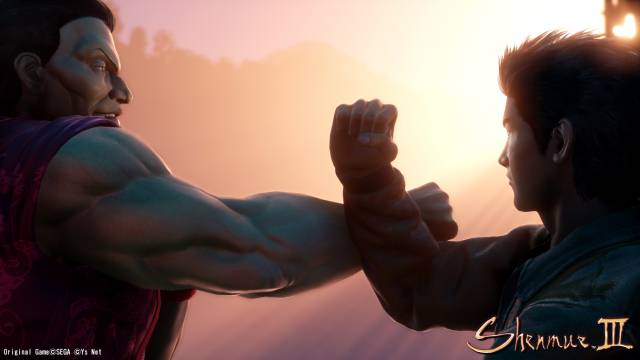 In the same way, some normal actions, such as knocking on the doors of the houses, are also accompanied by that black fade to present a mini-sequence. In general, the game moves in that double edge between presenting us with very good things and others in which it would have needed more time and budget to live up to what Yu Suzuki himself would like. As for the soundtrack, the quality of it is exceptional, since it feeds a lot on melodies already recorded from the first deliveries (which were already exquisite at the time) and adds others that perfectly fit situations and the list of already historical themes of the previous games. The dubbing, both in English and Japanese, is functional from the point of view that all the characters have a voice and work quite well, but it is also not the best dubbing we have encountered, especially for sometimes unnatural dialogues in those that the player has to do his part to get them to make more sense.
CONCLUSION
Many things can be said about Shenmue III, but above all it is a triumph for video game fans, a trophy that recognizes the tenacity and passion of a franchise lovers who have fought for more than a decade to see the continuation of One of his most beloved games. It is, therefore, a game designed by and for those fans who have made it possible, in such a way that it recovers game dynamics and systems of the beginning of the century in an attempt to offer the fan what is expected of a franchise like Shenmue. That is why he does not neglect the new players (hence the summaries of the story so far or the numerous tutorials to understand how everything works), but it is true that he is not particularly kind to the neophytes, for whom he is more It is advisable to start with the two previous deliveries. Shenmue III has quite a lot of rough things, which he tricks elegantly to minimize his impact, but he also has a unique charisma and charm that make us not able to let go of the command and want to continue moving forward and discovering the universe that is presented to us. screen.
We know that, in better development conditions, Yu Suzuki is capable of doing better things and we are sorry that it was not so; but, at the same time, we recognize the merit of having taken a game like Shenmue III with the limitations that the creative Japanese had. We give the reason in the note that he himself gives the game, a note that for the fan who has been waiting for this game for two decades increases to the outstanding one and for the neophyte player it can go down enough. However, it is a game that manages to rekindle the flame in us and the only thing that worries us, at the end of the adventure, is that we do not take too long to see Shenmue IV.
THE BEST
The return of a classic franchise thanks to the support of its fans.
Although it costs a little to start, it ends up hooking within a few hours and costs to leave.
The soundtrack is still masterful.
A lot of things to do.
WORST
Although it leaves very interesting details, the plot is contained a bit and does not advance as much as we would like
– Lacks at a technical level, especially in the video scenes and in the animations of the presonajes
The combat system does not conform as well to the game as the classic system
Okay
It meets the expectations of what a good game is, it has quality and does not present serious failures, although it lacks elements that could have led to higher levels.