Stay alive and live online today the State of Play on August 6, the new PlayStation event with the latest in PS4 games, third party PS5, PS VR and much more
State of Play Playstation live and direct
Countdown on! Less and less is missing!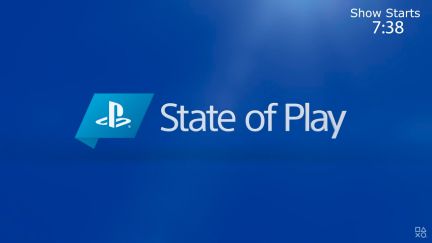 Ten minutes and start a new edition of the State of Play on PlayStation!
Follow us on the August 2020 PlayStation State of Play! Do not miss it!
For this special PlayStation event that you can see online and live through the video that heads this article, we hope to see the next news from Sony for both PlayStation 4 and PlayStation VR. And although from PlayStation they have already announced that there will be no important announcements of PlayStation 5, they have confirmed news about third party video games presented at the last June PS5 event. What will this new State of Play bring us? In a few minutes we will know …
We welcome you from FreeGameTips to the broadcast of the State of Play event of August 2020 on the next PlayStation news and releases on both PS4 and PS VR, as well as news about third party PS5 games presented at the last Sony event. The event will begin at 22:00 hours in the peninsular hours and from now on you can narrate in real time the most important moments and announcements of the State of Play broadcast.
If you want to follow Sony's State of Play digital event dedicated to the upcoming news of both PS4 and PS VR, as well as third party PS5 video games presented in the past PlayStation streaming through our live stream, at FreeGameTips we offer you coverage total in real time through the breaking news, at the moment and with the highest quality and rigor, in addition to a minute-by-minute text narration to bring you all the information, price and during the event, with all the announcements starting from 22:00 hours in peninsular time.
Sony State of Play Preview
PlayStation has already announced the theme of the contents of a 40-minute State of Play that will focus on the next news on PlayStation 4 and PlayStation VR at the level of upcoming releases, as well as offering new details of some of the third party titles presented at the latest event The Future of Gaming on PlayStation 5. "Although there will be no updates on hardware, sales, reservations or dates on PS5, there will be some updates to third-party and indie games for PS5 already announced in the presentation of the console in June, "say from PlayStation.