Superhot Team surprise announces a new chapter in its action-puzzle saga, available July 16 on PC, PS4, and Xbox One.
Superhot: Mind Control Delete is the new installment of the action and puzzle saga of Superhot Team, a title that will be available on July 16 on PC, PS4 and Xbox One. This was announced by surprise by those responsible, sharing the trailer that You can see heading the news, as well as the first images and enabling the title page on Steam.
Available July 16 on PC, PS4, and Xbox One
Thus, after the original Superhot (and which also later came to Nintendo Switch) and Superhot VR, the version specially designed for virtual reality on PC and PS4, now comes a third installment within the minimalist and temporary action universe of Superhot, titles in which we must play with the advance of time along with our movements, in order to get ahead of our rivals dodging their blows and bullets to clean each of the scenarios to overcome.
According to its creators, Superhot: Mind Control Delete is the most ambitious installment in the franchise, both in size and possibilities, a title they have been working on for the past three years after the good reception of their two previous video games.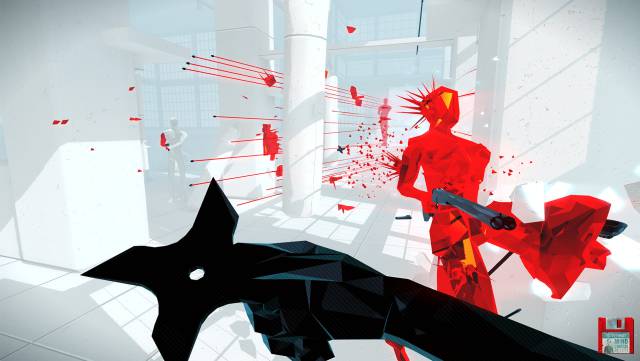 And precisely, in gratitude to the players who have already supported the studio with the purchase of Superhot on PC, PS4 or Xbox One or who acquired the title before July 16, they will be able to get Superhot: Mind Control Delete for free at the platform on which the original was purchased. Of course, the original Superhot must have been purchased, since it will not be worth it if it was purchased in a promotion such as Games with Gold or free games from the Epic Games Store.
Thus, those who have bought Superhot before July 16 on PS4, Steam, GOG or the Epic Games Store, will receive a free copy of the new installment, while Xbox One users will receive a private message from their creators to download it. At the moment there is no news about a possible version for Nintendo Switch.